Age Discrimination & Wrongful Termination in Case Law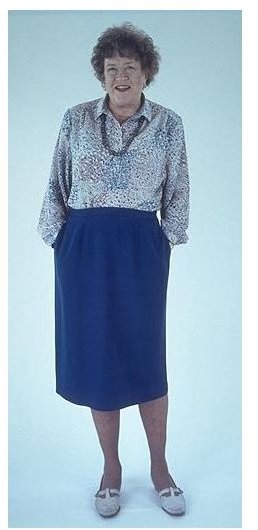 Understanding ADEA
Before getting into the case law and applicable examples that highlight age discrimination, wrongful termination and associated workplace problems, it is crucial to understand the applicability of ADEA. The Equal Employment Opportunity Commission (EEOC)(1) outlines that only workers over the age of 40 are protected against age-based employment discrimination. It applies to employers with 20 or more workers. Areas of potential discrimination are identified as including hiring and firing decisions, pay and benefits packages, training and apprenticing as well as the assignment of tasks and jobs.
'Just Cause' Trumps EEOC Allegations
In Meyer v. United Parcel Serv., Inc.(2), an employee was relieved of his duties and subsequently filed an age discrimination suit. The Ohio Supreme Court decided in 2009 that this type of suit would be barred if a) arbitration occurred between the former employee and the employer and b) the firing was determined to have been for "just cause."
ADEA Applies Oversees As Well
Mahoney v. RFE/RL, Inc.(3) was decided by the D.C. Court of Appeals in 1995. It extends age discrimination protection to employees of American corporations that operate branches in foreign countries. The only exception to an EEOC claim is the potential for violating a foreign country's law by not discriminating based upon age. It is important to remember that in this case the company argued that a foreign law gave it leave to terminate workers' employment upon reaching the agreed upon retirement age, only to learn that a bargaining agreement with a foreign union is not the same as a country-specified law.
Freedom of Speech vs. Age Discrimination
In Crawford v. Medina General Hospital(4), the court found that comments pertaining to a worker's age can indeed constitute age discrimination. This is true even if the "old age remarks" are not made to the over-40 worker but to coworkers. The court held that ADEA makes a firing unlawful in the same way as it does make illegal pay, conditions and privilege discrimination based on age. It is noteworthy that this case is one of the first instances in which a hostile work environment claim was directly tied to an age discrimination action. There is, of course, a lot of subjectivity in this finding; however, it does go on to show that disparaging age-related remarks created workplace conflicts that adversely affected the worker's performance and the court-finding was therefore justified.
Even though the case law is encouraging in that it clearly defines the relationship between age discrimination, wrongful termination and actions the employer may take to prevent the problem from occurring, it should be viewed with extreme caution. The experts at the Public Law Research Institute(5) explain that only about three percent of wrongful termination cases ever make it to a jury trial; approximately 96 percent are settled before getting to court. This points to a huge shadow area where negotiations and internal deals may still trump case law.
Sources
Photo Credit: "Cook, author, and TV personality Julia Child at age 76" by Damiens/Wikimedia Commons at https://commons.wikimedia.org/wiki/File:Julia_Child.jpg