The Child Labor Laws in the United States - Know the Final Rules of 2010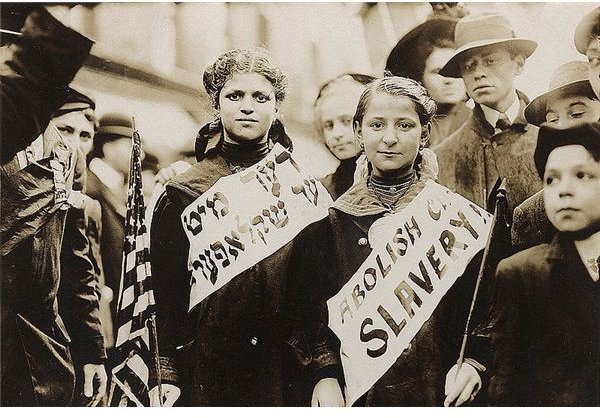 A Brief History of Child Labor Laws in the United States
Child labor laws in the United States are covered under the Fair Labor Standards Act of 1938, touted as the framework for the federal laws that started the changes in child employment practices in America.
Child labor in the annals of American history traces its roots to the first arrival of European colonial settlers, as they were governed by colonial courts that actually ordered all members of each household to work on their farms and cottage industries. Children were included, in fact, even as young as three years old, and this order was directed to families who belonged to the poorer sectors.
Child labor became even more prominent as slavery was transformed into an institutionalized norm; hence some children were even born into servitude. In other parts of the US where slavery was not practiced, the industrialized businesses harnessed child labor because it was the most economical and manageable source of manpower. In fact, it is said that families with several children or widows and their children had better chances for employment over unmarried applicants.
Although subsequent social concerns were growing, it was only during the time of President Franklin Roosevelt that the plights of child laborers were addressed. The enactment of the Fair Labor Standards Act of 1938 instituted laws and provisions that protected US children's welfare and their rights as workers. From then on, the FLSA of 1938 went through more than twenty amendments.
As a whole, the objectives of the child labor laws in the US are to make sure that children are not deprived of educational opportunities and that they are not exposed to working conditions that are detrimental to their health and safety. Recently, the US Department of Labor (DOL) under the Wage and Hours Division issued a set of Final Rules for Child Labor Regulations which became effective in July 2010.
Notwithstanding that, however, every US state adopts its own rules and standards to govern the practice of youth employment. In cases of conflicts between federal laws and state standards, the rule that equates to a higher degree of protection for child workers will prevail.
To provide the reader with resources for determining the child labor standards and rules per state, the US DOL has provided a portal for all State Labor Offices-Wage and Hour Division, where they can get direct links to a US state's labor office website.
The following sections contain the highlights of the recently enacted final rules on child labor laws in the United States:
Age Requirements and Restrictions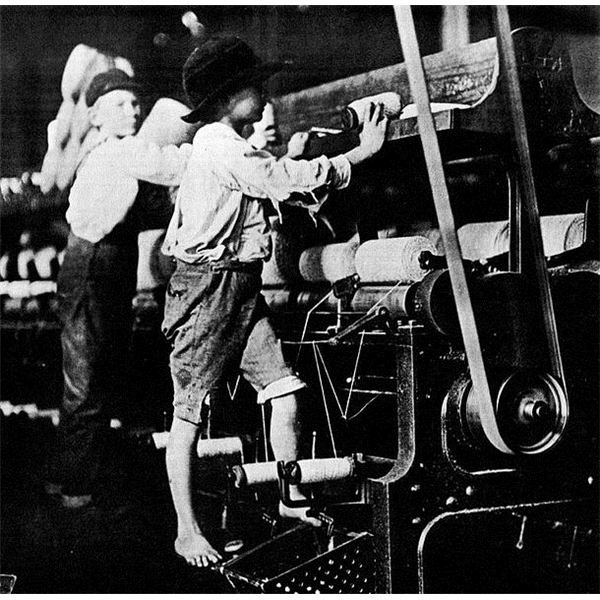 The minimum age requirement for child employment in nonagricultural occupations is a full 16-year old status.
The Secretary of Labor reserves the right to issue authorization for the employment of children ages 14 to 15 years old to work in nonagricultural occupations. Permits or authorizations are granted based on evaluations regarding the suitability of the workplace and the conditions present in which the child's education, health, and overall well-being will not be adversely affected.
This provision automatically excludes manufacturing and mining occupations as suitable workplaces. The Secretary of Labor's decision in granting of permits is summarized by this statement: "If a task is not permitted, it is prohibited." (Child Labor Regulations No. 3 (Reg. 3) contained in subpart C of part 570 (29 CFR 570.31-.37).
FLSA allows youth employment in nonagricultural sectors for those who are 16 to 17 years of age and without imposing hours and time limitations. However, workplaces that have been predetermined or subsequently found and declared by the Secretary of Labor as hazardous or detrimental to the health and overall well-being of said minors are excluded from employing the said youths.
Minimum Wage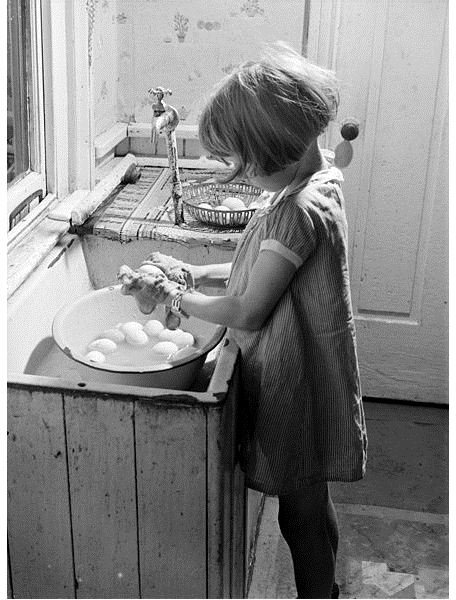 Workers below 20 years old are entitled to a compensation rate of at least $4.25 for the first consecutive 90 days when the working hours are rendered. After the consecutive 90 days or when the worker turns 20, whichever comes ahead, said person will then be entitled to receive a salary at the federal minimum rate of $7.25 (Effected July 24, 2009).
The image on your left is a 1940s photo of a young girl's plight as a worker at a farmer's co-op market in Dubois, Pennsylvania, taken by photographer Jack Delano while working on an assignment about Farm Security Administration.
Please read on to the next page, for more information about child labor laws in the US and the recent changes.
Limitations on the Numbers of Hours and Times of Day Minors are Allowed To Work: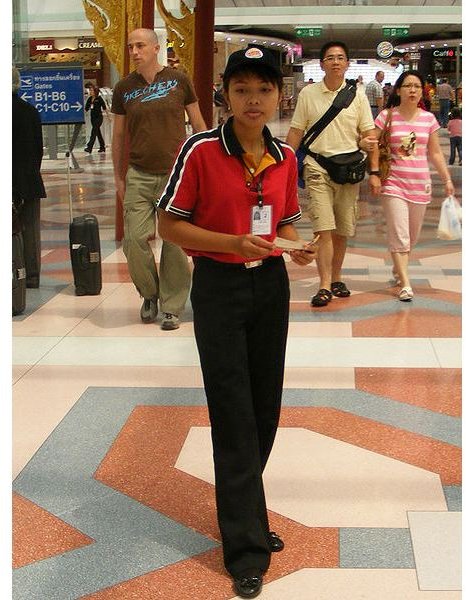 The following provisions are contained in Child Labor Reg. No. 3 Title 29 CFR 570, Subpart C Effective on July 12, 2010:
Employment of children ages 14 to 15 requires permission to work in nonagricultural jobs such as retail outlets, food services, gasoline service establishments, and the like. Applications for work permits will be evaluated by the Secretary of Labor as safe and not detrimental to a child's health and education before permission to work is granted.

Those granted with work permits will be required to render service for no more than 3 hours on school days including Friday. The school days and hours to be considered will refer to the school hours and schedules of the local public school where the child resides at the time of employment.

If the child renders work during a non-school week, the number of hours worked may reach an equivalent maximum of 40 hours per week.

The child's work should not commence earlier than 7:00 AM nor end later than 7:00 PM. The only exceptions are from June 01 through Labor Day when working hours are allowed to extend up to 9PM.

For 14 to 15 year old youths who are enrolled in an approved Work Experience and Career Exploration Program (WECEP), number of hours worked during the week may total up to 23 hours during school weeks by maintaining 3 hours per day of work and including the WECEP school hours to compute the numbers of hours worked in a week.

Youths who are 14 to 15 years old may be granted permission to work in nonhazardous farm jobs after school hours.

Children ages 12 to 13 may be permitted by their parents to perform tasks outside of school hours with the provision that the jobs to be performed are non-hazardous work in family-owned farms or any family-owned businesses and are not covered by minimum wage laws. Children ages 12 to 13 are allowed to work at any time with or without parents' written consent for as long as the three-hours-per-day limit is observed.

Youths who are 16 to 17 years old are allowed to perform work in farms or any nonhazardous jobs, whether agricultural or not, for an unlimited number of hours.
Permissible Work Places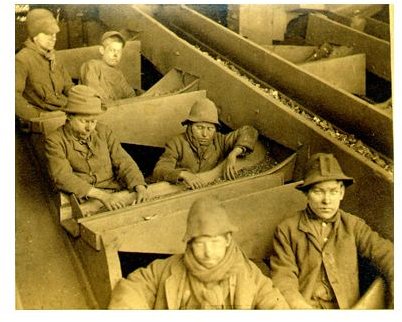 Children of any age may work for their parents at any time or occupation in any family-owned farms or businesses but subject to the provisions that their education will not be hampered and their health and overall well-being are safeguarded.
Children ages 14 to 15 yeas of age may work in nonagricultural occupations such as newspaper delivery services, as performers for radio, television, and theatrical or movie productions, or in their parents' solely-owned non-farm businesses except those engaged in mining, manufacturing, or hazardous lines of industry, subject to the conditions of the working hours allowed for children ages 14 to 15 and in accordance with the child labor laws' provision regarding opportunities for education and regard for safety and wellbeing of minors.
Employer's Quick References for the Final Rules on Child Labor Laws in the US
Human resource managers and employers may refer to the Department of Labor's Fair Labor Standards Act (FSLA) Advisor webpage, to get quick insights about the latest developments, additions, and amendments pertaining to youth employment and related labor laws.
However, since the final rules cover a wide range of guidelines pertaining to child labor, readers may refer to the FSLA Advisor's menu page for Child Labor Publications, in order to get quick links for details about the safety and health provisions, definitions for hazardous jobs, employment by parent rules, and other general information about the latest child labor laws in the United States.
Reference Materials and Image Credit Section
Reference Materials:
Image Credits: