A Free Checklist of Human Resources Handbook Policies - Part One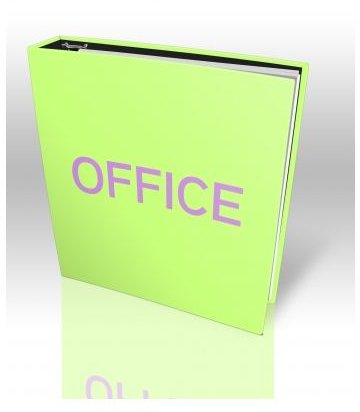 Company Policies vs. Employee Handbook
I've written much on Bright Hub on what should be contained an employee handbook; however, handbooks should not be confused with human resource policies and procedures. Handbook policies usually include more detailed procedures from everything to hiring and terminating to all the important elements in between.
One of the organizations I worked for had offices in 4 states; all doing basically the same thing, renting and managing apartment complexes. With over 1,500 employees, we felt instead of just relying on simple and brief handbook policies, it was time to take all of our standard procedures that we utilized in our HR department in put them in one place.
Our compilation came to 4 books, each with specific procedures and these books were given to each branch office manager to utilize so policies would be uniform. To create these books, we did have to first create a checklist of human resources handbook policies to allow for a smoother creation process.
Image Credit: (https://www.freedigitalphotos.net/images/Office_and_Stationer_g145-Big_Book_Green_p9733.html)
Handbook Policy Topics
When considering our new HR policy and procedures handbook, we broke it into four areas of human resources including:
HR Administrative Processes
The Elements of Hiring and Termination
Salaries, Wages & Benefits & Performance Reviews
Training & Safety
In the following sections, you'll find a checklist for what each book should contain.
HR Administrative Processes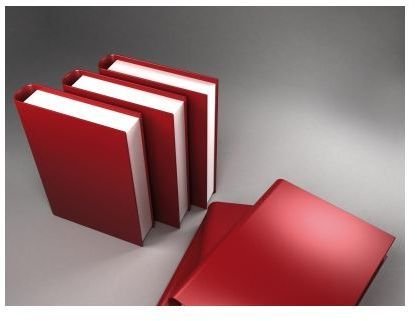 In the administrative part of our policy and procedure handbook, we setup our basic HR guidelines including:
Employee Recordkeeping – The process of recordkeeping and keeping it safe as well as who can access employee records
Essential Policies - These included those such as the American's With Disabilities Act, COBRA, Family Medical Leave Act and policies that we needed on a per-state basis
Posting Requirement Rules & Copies – Here we made a list of all the essential HR employment posters along with a designated space on where to keep them for satellite offices.
Chain of Command & Questions – We wanted our managers to know who to go to with questions depending on internal expertise. If it was a medical benefit, question, we outlined who the query should go to and so on. We chose not to offer names but rather positions in case internal changes were made.
Request Forms – These ranged from a request for an employee reference to vacation request forms to requests for certain forms or policies contained in the main office.
Payroll Audit Procedures – We set guidelines on who would handle audits based on type of audit whether it was a workman's compensation audit, wage and hour audit, etc.
Staffing – Here we made of list of essential staff, job duties, and processes and qualifications needed to be part of the main office HR staff.
Forms – Here we made a list of every form the HR department may use or offer to satellite offices and designated spaces for safekeeping as well as distribution.
Image Credit: (https://www.freedigitalphotos.net/images/Office_and_Stationer_g145-Book_p9805.html)
Hiring & Termination Policies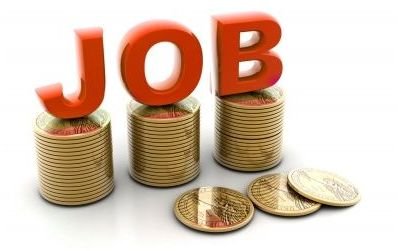 Unless you're lucky enough to have a labor law attorney on retainer, you'll also need to create a checklist of human resources handbook policies for hiring and termination.
Employee Application Forms
Employee Handbook – Click here to find out what to include in your employee handbook.
Offer Letters for Employment
Confidentiality Agreements
Interview Process
Drug Testing Procedures
Workman's Compensation Forms & Notices
Determing Reasons for Warnings & Termination
Employee Warning Forms – Click here to see a sample employee warning form.
Disciplinary Actions
Request for Expense Reimbursements
Job Descriptions
Documentation Policies for Managers
Timesheet Rules
Policy for Submitting Timesheets
HR Request Forms
Reference Check Guidelines
Along with the Hiring & Termination Policy manual, we included copies of all the necessary forms associated with the manual.
Image Credit: (https://www.freedigitalphotos.net/images/Other_Business_g200-Job_And_Coin__p19944.html)
Salaries, Wages, Benefits & Performance Reviews
In this checklist of human resources handbook policies, we wanted to cover everything that had to do with paying employees, all company benefits and their guidelines along with the process for employee performance reviews.
Salaried Employee Rules & Wages
Hourly Employee Rules & Wages
Part-Time Employee Rules & Wages
Contract Labor Requirements
Pay Period Guidelines
Check or Direct Deposit Requests
Bonus Requirements
Taxes & Other Deductions
Garnishments
Uniform Deductions
Health Care Plan
Dental Plan
Life Insurance Plan
401(k) Retirement Plan
Vacation, Sick & Personal Time Guidelines
Company Vehicle Guidelines
90-Day Orientation Review Form
Employee Improvement Plan & Follow-Up Guidelines
Finally, it came time to look at company training and safety issues.
Training & Safety Policies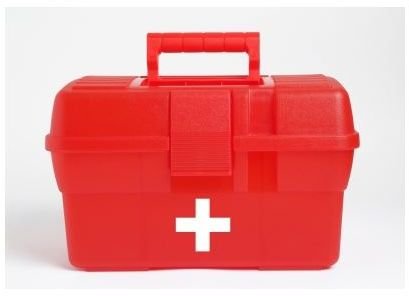 For our last checklist of human resources handbook policies we looked at what items our managers and employees would need to know regarding training and safety in the workplace.
In-House Training Offered
Outside Seminars & Companies Utilized
Training Request Forms
Policy on College Credits & Expenses
Types of Acceptable Training Reimbursement
Posting Requirements on Safety
Process for Safety Meetings
Workman's Compensation Rules & Policies
Workplace Safety Guidelines & Videos
Checklist for Safety Meetings
Safety Meeting Procedures & Timelines
Image Credit: (https://www.freedigitalphotos.net/images/Medical_Procedures_a_g280-Bag_Of_First_Aid_p12082.html)
Using Company Policy Manuals
This checklist on human resources handbook policies is not all-inclusive and your policy and procedures manual may vary depending on the type and size of your organization. Some HR companies charge in the thousands to produce policy and procedure manuals, especially if you have offices in more than one state. Or, you can choose to tackle the policy and procedure handbook manual with your HR staff.
It's important to note that while your employee handbook offers a snapshot of your company's policies, a policy and procedures manual offers everything in detail. A uniform HR manual makes it easier for your HR department to run smoothly. When creating your policy and procedures manual for your company, make sure you utilize your both internal and external resources (such as government agencies) to ensure your company is complying with every HR issue at hand.
Finally, along with the links to certain forms contained within this article, do a search on Bright Hub if you're looking for a certain form or policy—most likely you'll find what you need.