Free Generic Forms for Disciplinary Actions for Employees: Examples & Downloadable Templates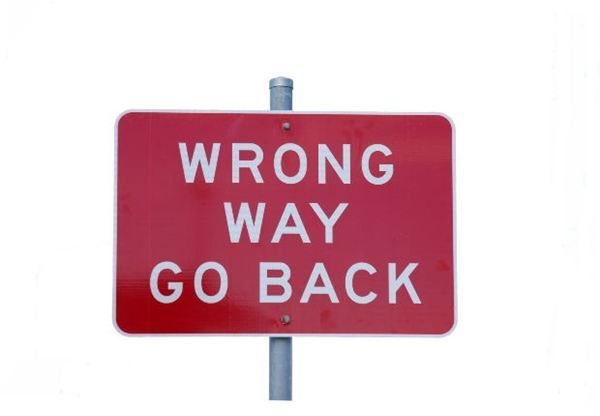 Why You Need a Disciplinary Form
You can bet the farm, if you are a business owner, that you will have instances where you may have to provide a written warning to an employee for disciplinary actions in one form or another. Employees that are constantly late to work, have excessive absences or even more severe discipline problems such as sexual harassment or discrimination, will need a written disciplinary plan.
If you don't document disciplinary warnings, if an employee quits or you fire them with no prior written documentation, you could find yourself fighting an unemployment claim or even an employee lawsuit; even if you have an at-will clause and live in an at-will state, there are exceptions to this policy.
It's difficult to prove to the Department of Labor, the organization that issues unemployment pay, that an employee was a problem employee if you have no documentation. Further, if you have an employee who you feel is attempting to file a workman's compensation claim, when no one actually witnessed the accident, has attempted to do this in the past, or fails to use proper safety equipment, that employee will most likely receive workman's compensation benefits; which can cost you—a lot.
Now that you know you need to document just about any disciplinary problems, should you use generic forms for disciplinary action or create your own? Here, we'll take a look at the pros and cons of both generic forms and warning and disciplinary action forms you can download free or purchase.
Image Credit (Morgue File)
Less Is More – The Pros of Generic vs. Paid
As a business owner for quite some years, I truly believe when it comes to issuing warnings for disciplinary problems, that less is more. First, download the generic disciplinary form I use at my company from our Media Gallery. This form is generic yet simple, states its purpose, and allows for both the employer and employee to comment.
You'll also find an employee warning form obtained courtesy of Entrepreneur.com and another employee disciplinary form from Alou Web Designs. All three of these forms are basically generic and allow for you to insert your company name.
Each are simple and straight to the point, which is often the best legal way to document disciplinary problems no matter what state you do business in. These forms provide a clear directive and offer a place for both the employer and employee (and witnesses) to sign and acknowledge that a disciplinary warning was issued. They also allow for the steps that will be taken, including probation, termination or a warning step process.
Too Much Information – The Cons of Generic vs. Paid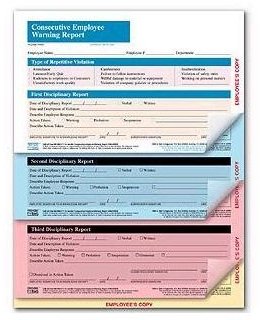 As an employer, I always think that generic forms for disciplinary actions are best; unless you are a Human Resources firm that is aware of every law in your state. For example, some states such as South Carolina and California require that a disciplinary or warning form, especially if probation is included, must outline what the probationary period will entail along with specific timelines and scenario outcomes.
Generic forms are always best because while some states require very specific information, if you purchase disciplinary action forms or create your own, all states do allow generic forms; as long as the needed follow-up documents are provided if requested.
A con to purchasing specific disciplinary action forms is that they can be expensive. However, there are companies like G-NEIL that offer disciplinary action or warning forms at reasonable costs such as the one seen in the screenshot above.
Lastly, generic forms are best when it comes to your documentation trail of written disciplinary or warning for any employee. They state the simple, the obvious, and provide a good written paper trail. These are more helpful if you must appeal an unemployment claim or challenge a workman's compensation claim. Why you ask?
If any form is too detailed with too many spaces or areas that may be confusing to a judge or case worker, your written paper trail will get lost in translation.
If you decide not to use generic forms for disciplinary actions, I do recommend G-NEIL as their forms are accepted in every state and come at reasonable prices. Or, feel free to utilize one of the sample forms found in our Media Gallery.
This post is part of the series: Managing Employee Disciplinary Procedures
Although most consider it a dread task, it's important to manage employee disciplinary issues and to document any actions taken. Learn how to do this more effectively with this series of articles.