How to Avoid Adverse Impact Discrimination: Examples & Discussions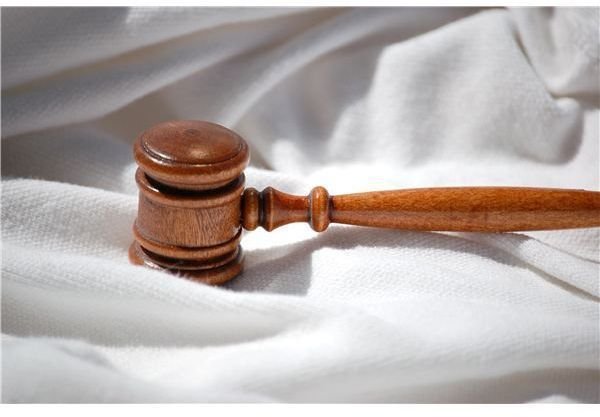 An Example of Adverse Impact Discrimination
The concept of adverse impact discrimination became a news headline during the confirmation process for Supreme Court Justice Sonia Sotomayor in 2010. At the heart of the discussion was a job-related test used to evaluate candidates for promotion in the New Haven, Connecticut fire department. The test was intended to provide un-biased and objective information about skills and qualifications.
However, the city felt the results might be construed as discriminatory. According to NPR, the test scores for African-Americans and Hispanics were 34 to 59 percent of the white scores. Only one Hispanic firefighter and no African-American firefighters would qualify for promotion. In other words, a disproportionate number of minority firefighters were eligible for promotion because of the test. This is the classic description for adverse impact discrimination.
The city decided to disregard the results of the test. The white firefighters that would have been eligible for promotion asserted reverse discrimination. The courts ruled against the white firefighters and Judge Sotamayor sat on the appellate court that upheld the ruling. Eventually the Supreme Court overturned the ruling. The final ruling in this case and the resulting debate on its impact should give any hiring manager reason to pause when establishing hiring and promotion practices.
Adverse Impact Defined
If the test was designed to ask questions about job skills, then one might reasonably ask how this could be deemed discriminatory. It is not discriminatory on its face and there is no intent to discriminate. In other words, there is no disparate treatment. All of the firefighters took the same test in the same way.
However, Title VII of the Civil Rights Act of 1964 (Title VII) also prohibits discrimination that has disparate impact. Disparate impact is also referred to as adverse impact. Even though a hiring practice is neutral on its face, if the practice results in decisions that disproportionately effect a protected class, then the practice may be deemed to have disparate impact. This was the charge the City of New Haven was initially concerned about.
The law does provide businesses with a defense to a claim of disparate impact. If there is a job-related "business necessity" then it is acceptable to use the practice in question. However, if the complainant can show that there is another alternative that would adequately screen applicants and would be less discriminatory, then the business necessity defense cannot be asserted. The Uniform Guidelines on Employee Selection Procedures (UGESP) adopted in 1978 provides test validation guidance to employers.
Note that Title VII of the Civil Rights Act, the Americans with Disabilities Act and the Age Discrimination in Employment Act together prohibit discrimination on the basis of race, color, national origin, sex, religion, age (40 or older), or disability.
How to Avoid Claims of Adverse Impact Discrimination
It is always appropriate to seek legal counsel regarding hiring practices. In addition, a hiring manager should be aware of guidance provided by the EEOC regarding best hiring practices:
Conduct all hiring practices without regard to race, color, national origin, sex, religion, age (40 or older), or disability.
Develop pre-employment tests that test ability and knowledge for a specific job.
Ensure that pre-employment tests meet the UGESP guidelines for demonstrating that a test has a justifiable business necessity.
Review job descriptions frequently and ensure that testing criteria remains appropriate.
Analyze alternatives to a specific test if the results disproportionately screen out a protected class.
References:
"Fact Sheet on Employment Tests and Selection Procedures." US EEOC Home Page. N.p., 23 June 2008. Web. 22 Aug. 2010. https://www.eeoc.gov/policy/docs/factemployment_procedures.html
NPR. "Supreme Court Hears Firefighter Promotion Case : NPR." NPR : National Public Radio : News & Analysis, World, US, Music & Arts : NPR. N.p., 22 Apr. 2009. Web. 22 Aug. 2010. https://www.npr.org/templates/story/story.php?storyId=103289178.
Image Credit: https://www.sxc.hu/photo/673264