Accusations of Sexual Harassment in the Workplace: How to Deal With It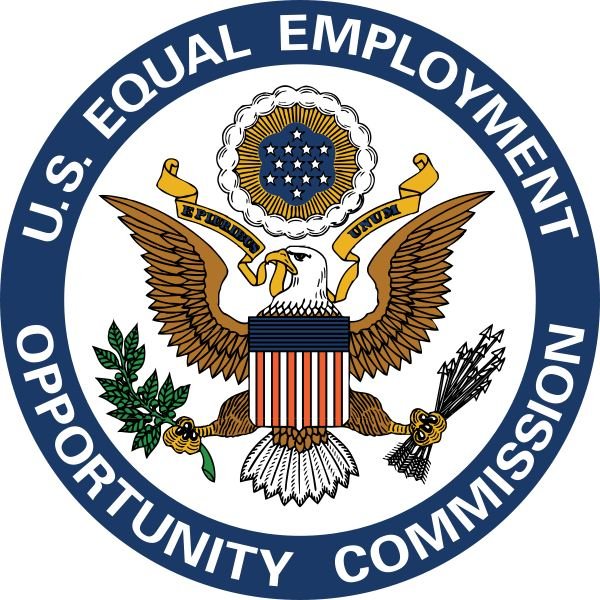 What Is Sexual Harassment?
According to the US Equal Employment Opportunity Commission (EEOC), sexual harassment is:
"Unwelcome sexual advances, requests for sexual favors, and other verbal or physical conduct of a sexual nature constitutes sexual harassment when submission to or rejection of this conduct explicitly or implicitly affects an individual's employment, unreasonably interferes with an individual's work performance or creates an intimidating, hostile or offensive work environment."
Sexual harassment in the workplace is part of the Title VII of the Civil Rights Act of 1964 and a violation of this act can mean, as an employer, you must implement policies, investigate the accusation fully and come to a determination on what should be done to deal with both the accuser and victim.
When looking at the EEOC's description of sexual harassment as an employer, probably the word you should keep in mind most is "unwelcome." Harassment doesn't have to occur between a man and a woman. It also happens in same sex to same sex situations. Sexual harassment can come from a co-worker, supervisor, company owner or officer and even non-employees such as customers or vendors. In essence, this law is in place to protect your employees but also keeps your business safe from employee lawsuits in the event you do nothing if someone reports they have been, or feel they have been, harassed.
Lastly, when defining sexual harassment in the workplace, look at it with an open eye. If an employee keeps male or female suggestive calendars or posters in their workspace, this is also a form of sexual harassment so these must be forbidden.
To help you better understand sexual harassment, read Manager Tips on Sexual Harassment, right here on Bright Hub.
Creating Your Sexual Harassment Policy
Before we talk about outlining your sexual harassment policy, by law you must post an EEOC poster that discusses discrimination of all kinds. The poster is free from the Department of Labor in English, Spanish and a Chinese version.
Next, you must have a written policy that is available to all employees and supervisors. You can find a free template of a Sexual Harassment Policy for the workplace in our Media Gallery, or you can ask your business liability insurance carrier to provide you a with a harassment policy example. All business liability carriers will be happy to provide your business with a policy at no cost to you.
Along with setting up a sexual harassment policy in the workplace, you must also take all allegations seriously—it's not a joke nor should it be treated as such. To comply fully with policy guidelines, you must also create a way for the person who believes he or she is a victim to report the incident.
Reporting Guidelines for Sexual Harassment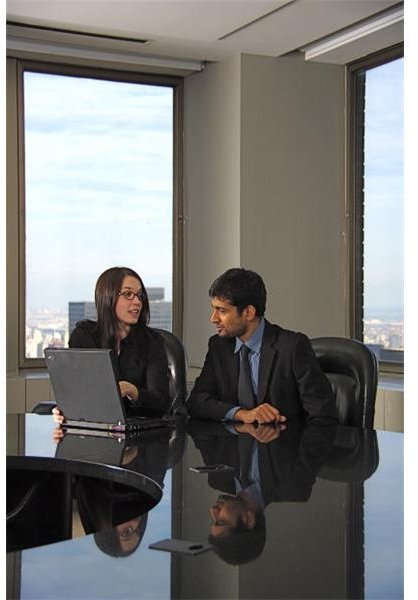 Beyond all employees understanding their rights with the posting of the required EEOC poster and your sexual harassment policy, you must also have a process for reporting sexual harassment.
Along with others within our outside a company, owners and officers of any business must realize that if they violate the policy and are considered the initiator of sexual harassment, they must also be investigated. It is essential that all employees feel if the harassment is from an owner or officer, they may seek out the help of a supervisor, co-worker or human resource representative to report the harassment and complete an incident report.
If an owner of officer does not allow an incident report to be filed because they were the initiator of the harassment, this is a violation of the law you don't want—it could ruin you and your business.
Also in our Media Gallery, you'll find a sample sexual harassment incident report. All employees, supervisors, and business owners must have access to the incident report or be able to request an incident report form through the HR department without fear of repercussions.
The incident report clearly allows the accuser to state clearly what happened, allow for witness statements and a supervisor, co-worker or HR representative must sign the report. Once the incident report if filed, steps must be taken to investigate the incident of sexual harassment in the workplace (the incident report in our Media Gallery outlines each step that should be taken to resolve the complaint).
Dealing With Sexual Harassment
All of this to the business owner may sound scary, but it is a necessary process that must be implemented to keep your business compliant. In most cases, once an investigation is performed, most sexual harassment cases can be dealt with swiftly based on your employee handbook guidelines on harassment and your sexual harassment policy.
On the other hand, if true sexual harassment has taken place, be prepared to deal with it in a manner that may include termination of the initiator of the harassment. Finally, sexual harassment in the workplace does not always come from co-workers, supervisors or an owner/officer of a business. It can come from customers, clients, vendors, and suppliers as well; all of these must be investigated if anyone reports "unwelcome" advances.
To keep your business safe, post the required EEOC posters, create or use the sexual harassment policy in our Media Gallery and keep sexual harassment incident reports on hand where everyone has access to them in the event they feel they are a victim of sexual harassment in the workplace.
References
US Equal Employment Equal Opportunity Commision - https://www.eeoc.gov/facts/fs-sex.html
Image Credits: