Gender Discrimination: Is It Just Women Filing Lawsuits or Are Men Joining In?

Statistics and the Latest Wal-Mart Woes
The Equal Employment Opportunity Commission (EEOC) reports on complaints based on type, and for fiscal year 2010, the number of gender complaints were 29,029 or 29.1 percent of all complaints filed. While the EEOC doesn't disclose how many filings were from men and women, gender discrimination is real for both sexes—well, maybe.
A report in Rocket Lawyer by Eva Arevuo revealed the women of Wal-Mart who were denied their class action suit in June of 2011 are still determined. First, the court ruled individual cases didn't have enough in common to meet class action suit guidelines but now, women are using a different tactic. Instead of fighting it on a nationwide level, the suits are being filed on a state level with hopes the distances between stores and management styles won't affect the outcome or decisions to proceed with the discrimination suits. The largest filings will come in Texas and California. How far these suits will go remains to be seen (we'll keep you updated).
Men Selling Avon and Mary Kay?

Other companies such as Avon and Mary Kay, famous for showing ad photos of women-only salespeople interacting with their clients on how to stay pretty, do not bar men. In fact, in Florida, one male firefighter has joined with his wife as an Avon sales rep. Between the two of them, they reached approximately $800,000 in annual sales with 170 sales associates on their team.
A report by Kelli Kennedy of the Associated Press (reprinted in USA Today) reveals, "Sales to men and an increasing number of products for them has helped Avon's bottom line, with sales growing from about $6.2 billion in 2002 to $8.7 billion in 2006." That's a lot of male-product sales. If men can jump on the Avon sales band wagon, why not?
Still, both men and women remain upset about some jobs they apply for and then find they are turned down based on sex.
Most companies play nice and hire the correct amount of men and women, but still fall short when it comes to paying women what male counterparts make. The same EEOC report showed in 2010, 1,044 complaints were filed under the Equal Pay Act. The number of these equal pay complaints at 1,044 doesn't seem high for 2010, but consider those who don't complain or file charges. On the average, I would bet most don't in fear of retaliation or job loss. In today's economy, who can afford to lose a job?
Companies and conglomerates remain king on making these decisions and they don't seem scared. Because jobs are so scarce, folks are taking what they can get. If that means keeping your feelings about gender discrimination to yourself, so be it for many workers. Then again, there are those who sue just because they can.
Males vs. Females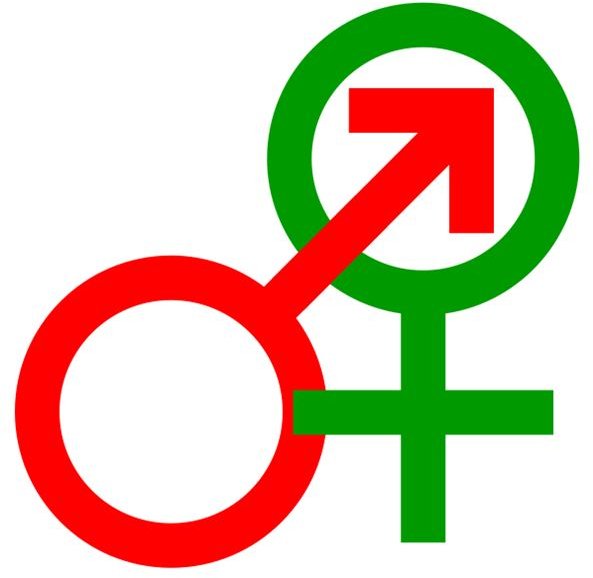 It does appear many news reporters are fast to reveal every lawsuit filed by women who feel they've been discriminated against because of their sex, but not so much is reported about male discrimination. I for one find I'm a little guilty here—not for failing to hire both men and women, but when I made a recent telephone call to my husband's work at a major car dealership group, I was surprised when I hit zero for the operator and a male answered. I was sure it was a car salesperson picking up the phone with the hopes I was looking for a great deal on a new car, but in fact, the male who answered was indeed the receptionist.
On the other hand, when I owned car dealerships, I often questioned my husband's decision to hire women in the service or parts department if only to save them from the off-color jokes these departments are well-known for in the industry. Most of the women we hired did do well but as that famous movie said, "There's no crying in baseball." There's also no "crying in the auto industry" and the women we hired cried—a lot.
I wrote a piece not that long ago on why HR departments should be staffed only by women. I received some flak for that one but if you read it, you can see what I mean—woman or man. Men are reactive where women are proactive. In the HR world, you need the proactive, not people who react the wrong way in serious or sensitive situations.
Are men better at some jobs than women, and vice versa? Oh would Gloria Steinem rip me a new one now! I do think so, but as far as the legalities behind it, employers are not allowed to discriminate based on gender. But in the real-world, they do it all the time.
Employers in Big Trouble

I wondered what large corporations beyond Wal-Mart have been hit by gender discrimination and a Google search provided me plenty of data.
Abercrombie and Fitch – In 2005, this clothing retailer had to pay $50 million for discriminatory practices. Not all were women, however, but the suit did cover groups such as African and Asian Americans, Latinos and women, according to AFJustice.com.
Bayer Healthcare Pharmaceuticals – The Institute for Women reported that in June of 2011, a class action lawsuit was filed by Bayer employees alleging that "women in the company have suffered wage discrimination, sexual harassment, creation of a hostile environment for women, and pregnancy/caregiver discrimination." We'll have to see how that one turns out, but of all the reasons women could file, they seem to have it all covered here.
Publix Supermarkets – This grocery store chain had a class action lawsuit filed as far back as 1995. In 2007, the retailer was forced to pay $81.5 million to 150,000 women who felt they had no chance of promotion and were left in "dead end, low-paying jobs" according to the Los Angeles Times.
Cigna – Reuters reported a woman filed a class action lawsuit because Cigna "unfairly blocks female employees from promotions and higher-paying jobs." The suit, filed in March of 2011, seeks damages of $100 million dollars. No word on the outcome of this gender based lawsuit either.
No matter how far and wide I searched, however, I couldn't find gender based suits filed by men, only for men—at least no class action suits. Sure, some had males involved but these were more ethnic or race-based, not gender based. So, what's going on here?
Men Don't Tell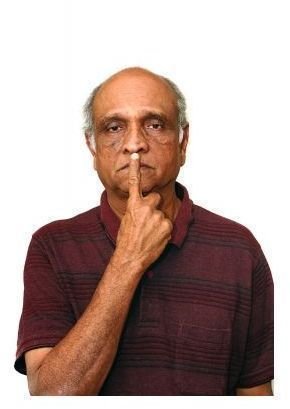 Could it be that men just don't tell (or complain) enough? Are they scared to put their names and faces out there in fear of becoming the joke of the week? Let's see, how would you feel if the popular news reporter and talk show host Anderson Cooper was kicked to the wayside and instead a top female took his spot? He'd surely be graceful, even if he did cry in private.
There are some jobs a woman can never get. There are no women referees in the National Football League (NFL), although commissioner Roger Goodell says he'd like to change this. This probably won't happen in my lifetime, however, because every referee must have years and years of experience at the high school level and then the collegiate level before they can even be considered. So far, I haven't seen any women referees at the high school games in Texas—and in Texas, high school football is on a royal scale. Women can't ever strive to be a priest or the Pope. No woman has ever reached the top spot at the Oval Office, but many have tried.
Can these women claim gender discrimination? Imagine suing the Catholic Church—oh wait, that's been done. Or, suing the U.S. Government for not getting the top job. Should the NFL commissioner bend the rules for women so they don't have to put in the time men do?
I'd love to hear your thoughts on gender discrimination, whether it's happening to you or not. Do you think more women are discriminated against than men? Or, are men hiding behind their pride. On a side note, there's a great quiz on Bright Hub on discrimination in the workplace. Why not test yourself? You can keep the score you receive to yourself, I promise! But if you do take the test, could you just let me know if you are male or female? I'm just a little curious here!
References