HR Guide to Preventing Workplace Accidents: Also, Learn What to Do If They Happen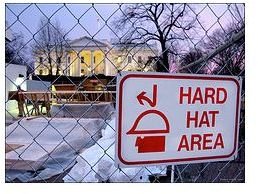 OSHA was created in the 1970s to help prevent on-the-job accidents and to allow for a standardized method of dealing with any accidents that occur. Today, every workplace is required to comply with both OSHA and state safety laws or potentially face serious fines. However, workplace safety shouldn't be treated as an annoying code to follow at the risk of punishment, but should be respected and well-practiced.
Here you'll find a plethora of guides to help you make workplace safety a prime concern – from ways to include important safety practices in everyday work-life, to being able to recognize potential safety problems, and important rules to follow in the event that something does go wrong. Check these out today, get smart and stay safe.
Recognize Common Causes of Workplace Accidents
In an effort to reduce workplace accidents, you should take the time to learn the common causes of workplace accidents and how to handle or avoid any potential situations that they may cause. This covers everything from hazardous chemicals to problems that arise when a worker sleeps too little, and is filled with helpful tips to make sure you and your employees stay smart and stay safe.
By promoting workplace safety, you can reduce the number of accident claims and unfortunate injuries that occur in the workplace. However, studies have shown that employees that are properly educated about workplace safety procedures are less likely to get hurt on the job. Learn how you can educate your employees about staying safe in the workplace, as well as tips for making safety a part of your workers' daily routines.
Benefits of Employee Wellness Programs
It might sound a little strange, but it's been shown that healthy and happy employees are generally less accident prone. Learn how you can start an employee wellness program and how it can prevent workplace accidents and injury, as well as promote health and happiness in all your employees!
120 Workplace Safety Slogans and Sayings
Sometimes all it takes is reminding someone about safety to do a world of good when it comes to accident prevention. These 120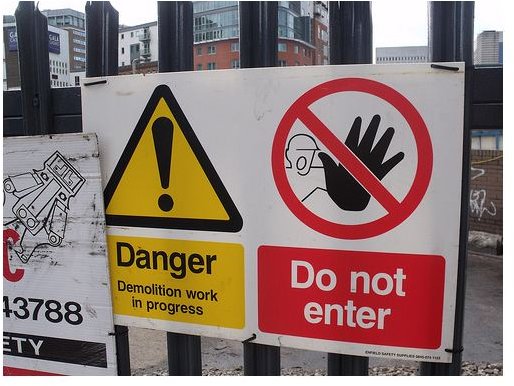 slogans offer smart, insightful, and sometimes even fun ways to remind your employees to be safe.
What to Do About Unsafe Work Conditions
Unsafe work conditions are a leading cause of workplace accidents, be it from a manager who doesn't require safety gear, equipment in disrepair or even insufficiently trained workers in the workplace. Learn how you can identify unsafe working conditions, as well as what you should do to prevent future accidents from occurring.
Top Ten Workplace Fire Safety Tips
One of the most dangerous and devastating workplace disasters is a fire. When a fire breaks out, it's important to make sure your employees have been educated on how to get to safety quickly and easily. These ten tips will help you to practice workplace fire safety and keep employees educated in case the unthinkable were to ever happen.
While it is a controversial issue, drug testing has been shown to prevent workplace accidents. Still, that doesn't mean that it isn't intrusive, and that your employees will believe that you've got their best interests at heart. Learn about business ethics and drug testing, and what rights both the employer and the employee have.
Top 10 Most Dangerous Jobs - Do You Rank On The List?
It's always interesting to check out lists that compare other jobs to your own. Not only does this list state the obvious dangerous jobs, such as power-line workers and police officers, it throws in a few curve balls that you might not expect! This is a great way to find out if your job is considered dangerous or how it compares to others.
Why You Need an OSHA Approved Safety Plan
OSHA - the Occupational Safety and Health Administration - requires every business to create a safety plan that follows their rules and regulations. Learn what that entails, as well as how you can create the best safety plan and practices suited to your business.
What Should Be Discussed in Workplace Safety Meetings
Workplace safety meetings are mandatory, believe it or not, thanks to an organization called OSHA, who has had workplace safety in mind for over 40 years. Learn what you should include in your mandatory safety meetings, as well as additional steps you can take to make your workplace safer.
What to Include on a Job Safety Analysis Form (Free Sample and Template Included)
Learn how you can comply with OSHA's safety standards and safety laws by learning how to create a safety analysis form. This helps show employees what needs to be done, how it should be done, and how to stay safe while doing it. Remember, by following these steps, you can promote safety and avoid any fines for violating OSHA or state safety codes.
Using Root Cause Analysis to Reduce Workplace Accidents
You can't have a contingency plan for every situation - there simply wouldn't be any way to do it. However, by using root cause analysis, you can figure out why accidents have happened, or if you notice potentially risky behavior, assess what could happen. By following these steps, you'll be able to create and update policies and procedures to prevent these sort of things from happening in the future!
Reporting on the Job Accidents (Free Template Included)
Accidents in the workplace are going to happen. From someone breaking a vase and missing a piece of glass when they sweep up, to someone tripping, slipping or falling down on the job. Here you'll learn how to step by step create an accident report with this free template and great guide.
Investigating Workplace Accidents
Accidents take time to investigate when they happen, which is why it's important to know how to conduct both a fast and thorough investigation of the accident. Follow these tips in order to save yourself hassle and headache when on-the-job accidents occur.
References