A Guide to Federal Employment Laws: Firing an Employee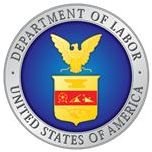 Under the "at-will" clause, an employer can discharge employees "for good cause, or bad cause, or no cause at all," and the employee can quit, strike, or cease work without any reason. However, when the employer has instituted employment contracts, employee manuals, or collective bargaining settlements, the law considers such agreements sacrosanct, and require employers to follow the stipulations in such agreements when terminating employees. Employers would then need to show good cause or legitimate reason for firing employees.
Although there are no specific termination related federal employment laws, firing an employee requires compliance with various federal legislation such as the National Labor Relations Act, Fair Labor Standards Act, Family and Medical Leave Act, and a host of anti-discrimination and other acts place that stipulate employment termination rules and prevent employers from firing employees arbitrarily.
National Labor Relations Act
The National Labor Relations Act of 1935 ranks among the major federal employment laws on firing an employee. This act established a federal policy on collective bargaining and defined employee rights. The act restricts employers from firing arbitrarily for employees forming a union or engaging in union or "concerted activity."
The act also prohibits employers from retaliating against employees who sue for wrongful termination, who testify as witness for a wrongfully terminated employee, and who protest wrongful discrimination.
Fair Labor Standards Act
The Fair Labor Standard Act (FLSA) of 1938 and its amendments is a federal statue that stipulates minimum wages, overtime wages, and restricts child labor. This act prevents employers from terminating employees for demanding the minimum wages and overtime wages stipulated in the act.
The FLSA also stipulates hazardous occupations employees under the age of 18 cannot perform. Firing covered employees for refusal to undertake such duties count as unfair labor practice.
Anti-Discrimination Legislation
Most federal laws on terminating an employee relates to protecting employees from dismissal based on age, color, disability, race, religion, or other forms of discrimination.
Title VII of the Civil Rights Act of 1964 prevents discrimination based on race, color, religion, sex, or national origin.
Age Discrimination in Employment Act of 1967 prevents employers from terminating employees above 40 years of age without any other justifiable reason
Americans with Disabilities Act of 1990 mandates employers to make reasonable accommodation for people with disabilities, and prevents discrimination of employees based on their handicap status or disability. This act prevents employers from terminating or otherwise discriminating against disabled employees who are qualified to perform the job, with or without reasonable accommodation.
The Uniformed Services Employment and Reemployment Rights Act mandate employers to reinstate employees after returning from tenure in the armed services, and restricts employers from discriminating against those in the armed services.
The federal agency that implements anti-discrimination laws is the Equal Employment Opportunity Commission (EEOC). Aggrieved employees can file complaints with EEOC and the law specifically prohibits employers from terminating employees in retaliation for filing complaints with EEOC.
Family Medical Leave Act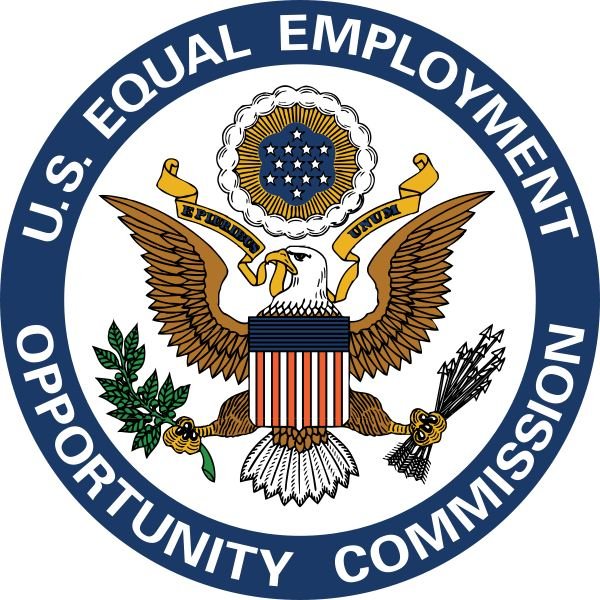 The Family Medical Leave Act (FLMA) permits covered employees to take a leave of absence for specific family or medical problems such as illness, delivery of a baby, and taking care of a sick relative, and prevents the employer from firing employees who take such leaves.
A related legislation is the Pregnancy Discrimination Act (PDA) that prevents employers from firing employees because of pregnancy, childbirth or related conditions.
Other Legislation
Other federal legislation related to employee termination laws place restrictions on the employers' right to terminate employees at will. Some such legislation follows.
The Occupation Safety and Health Act (OSHA) mandates the employer meet certain health and safety standards at the workplace. This act prevents employers from terminating employees who make complaints against OSHA violations.
Employee Retirement Income Security Act (ERISA), 1974 regulates the administration of pension plans for private employers. This act prohibits employers from discharging for the sole purpose of preventing them from being vesting with pension rights.
Consumer Credit Protection Act prohibits employers from discharging employees owing to garnishment of wages for indebtedness.
The Sarbanes-Oaxey Act of 2002, enacted as a reaction to corporate and accounting scandals protect employees who report alleged violations of accounting rules or corporate governance requirements from termination or other adverse actions.
The Worker Adjustment and Retraining Notification Act (WARN Act) prevents employers employing 100 or more employees from laying off employees without providing 60-day notice, unless the employer provides genuine reasons for not providing the notice.
Besides federal employment laws, firing an employee has to comply with many employee termination laws of the respective states. Most states place additional restrictions on employers against arbitrarily terminating employees, especially for instances such as employees refusing to perform illegal activities.
References
United States Department of Labor. "Summary of the Major Laws of the Department of Labor." https://www.dol.gov/opa/aboutdol/lawsprog.htm Accessed 22 April 2011.
Muhi, Charles, J. "The employment-at-will doctrine: three major exceptions.". https://www.bls.gov/opub/mlr/2001/01/art1full.pdf Retrieved April 22, 2011.
Schmeltzer, Michael. "Understand the Pitfalls of Dismissing Injured Employees." https://www.walterhav.com/pubs/Understand_the_Pitfalls_of_Dismissing_Injured_Employees.pdf. Retrieved April 22, 2011.
Image Credit: