Understanding Reasonable Accommodation: ADA Requirements Every Business Owner Should Know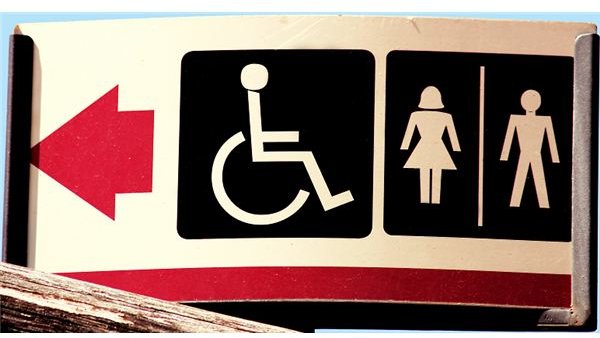 ADA Reasonable Accommodation in Plain English
Many people understand and respect the need to protect disabled individuals from discrimination and promote equal opportunities for all within the community. However, many people might not realize the extent to which disabled individuals are protected by government laws. The Americans with Disabilities Act (ADA) is a federal law that protects disabled individuals from discrimination and unfair treatment in all aspects of society such as public transportation, education, health care, and housing opportunities, among others.
In addition to societal benefits, the Americans with Disabilities Act protects the equal employment rights of disabled individuals, which is enforced by the Equal Employment Opportunity Commission (EEOC). The EEOC enforces fair treatment and reasonable accommodations for all disabled employees and job applicants. Although this is highly encouraged for all companies, only businesses with fifteen or more employees (all of whom must be employed for at least twenty weeks) are legally required to comply.
For more information on the ADA's definition of disabled, specific examples of reasonable and unreasonable accommodations, and considerations for small business owners, refer to the article: What is Reasonable Accommodation and What is my Responsibility as a Small Business Owner? For more information on non-employment related ADA stipulations and requirements refer to the ADA website.
Providing Accommodations
The ADA requires qualifying companies to accommodate all disabled employees and job applicants when requested by the individual, his or her medical provider, or someone having a vested interest in the individual's well-being, such as a family member. The ADA does not require absolute adherence to the accommodation request; however, attempting to make reasonable accommodations that do not bring undue hardship to the business is required.
Among the reasonable accommodations listed in the ADA article for small business owners, the following examples can help ease the burden on disabled individuals in the workplace.
Making employee materials more accessible, such as providing print and audio copies of handbooks, manuals, or job analyses and descriptions.
Allowing disabled individuals to work in the comfort and convenience of one's home.
Providing disabled individuals extended leave (paid or unpaid) to accommodate treatment and recovery periods.
Modifying company policies and supervisory methods to be more conducive for disabled individuals.
The ADA gives employers the opportunity to choose which reasonable accommodation it will provide, given the company's size and available financial resources. In these situations, an employer is not obligated to accommodate the disabled individual as specifically requested, but alternative solutions should be suggested. In addition to accommodations resulting in undue hardship, an employer does not have to accommodate an employee or job applicant by:
Providing an accommodation that would assist the individual on and off the job
Lowering production and performance standards
Excusing conduct violations that are detrimental to the business
Bumping an employee from a position in order to reassign a disabled employee
Image Credit: morgueFile.com/clarita
ADA Requirements and Stipulations
The following list summarizes the ADA's requirements and stipulations pertaining to disabled individuals and reasonable accommodations.
Policies and Procedures
An employer is not required to have a particular procedure in place for providing reasonable accommodations, but these are encouraged to streamline requests.
An employer can identify reasonable time frames in which accommodations will be provided.
An employer may ask an individual to provide a written request but should document this requirement in the employee handbook.
Requesting Information
An employer cannot ask a job candidate any medical-related questions or require a medical exam; however, the employer can ask whether the job applicant can perform essential job tasks, with or without reasonable accommodation.
An employer can only ask employees medical-related questions or require a medical exam if the employer believes an employee's ability to perform his or her job successfully or safely is compromised.
An employer can request documentation describing the disability, the requested accommodation, and how the accommodation would enhance the individual's ability to perform his or her job functions. However, an employer does not have to request any formal documentation prior to providing reasonable accommodations.
An employer must keep any medical records and information collected separate from an employee's personnel record.
Providing Reasonable Accommodations
An employer is not required to initiate reasonable accommodation until asked to do so by the disabled individual, his or her family, or medical provider.
An employer can choose which accommodation it will provide, as long as it is equally effective.
An employer cannot deny outright a reasonable accommodation request because it involves a cost.
An employer can use outside resources to provide reasonable accommodations.
References