Find Out: Can I Fire an Employee Accused of a Crime?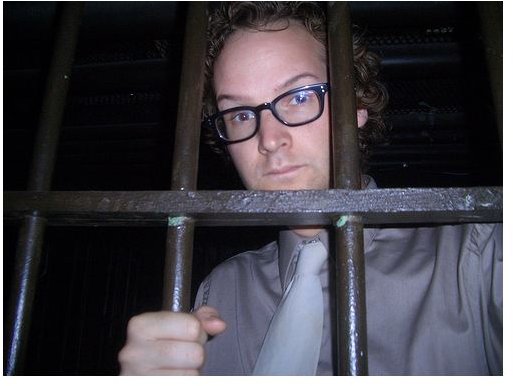 I've Been Arrested!
I have found over the years as a business owner, that very often, especially in the small business environment, if an employee is arrested or accused of a crime, they often seek out the help of the business owner rather than turning to friends or family members. My advice here is to not get involved in providing bail or any other service the employee requests and simply listen to what they have to say and tell them to keep you informed.
Now, once the employee has been arrested, your next thought may be can I fire an employee accused of a crime?
We Have an "At-Will" Clause!
First off, most states do recognize the "at-will" clause meaning either you or the employee can terminate the relationship at any time, for any reason. However, this can be tricky if you want to release the accused employee. Why? Well, it sort of relates to how anyone can attempt to sue anyone for anything if they can find an attorney to take the case. Further, if the employee is only accused of a crime and then is able to return to work in a few days, the "at-will" clause may not be your best bet.
If a lawsuit is instigated by the employee, often juries may allow personal feelings to determine the decision. What if the employee was accused of a crime falsely and you terminated the employee? What if the employee was able to post bail and awaits a hearing? These questions often suggest it's not a great idea to fire an employee accused of a crime using the "at-will" clause.
Remember, the employee is only "accused" of a crime, not convicted of a felony.
Recommended Steps
There may be very good reasons why you want to terminate the accused employee. Maybe they displayed anger at work or fought with co-workers on a constant basis. Or maybe they just performed below par and you've been searching for a way to rid yourself of the employee. Using the arrest as a way to terminate the employee is not a good idea, especially if you have no documented written warnings on workplace problems with the employee.
Your best bet is to place the employee on a short temporary leave without pay—such as two weeks. Usually, law enforcement or the courts will be able to determine pretty quickly through a preliminary hearing if the employee will be going to trial and perhaps incarcerated.
This short leave will give you a better idea of the employee's future. But a trial doesn't mean the employee will be convicted, so now what do you do? In fact, as one attorney put it, "why not let the courts deal with the decision?"1 Once you know the legal status of the employee and if they will be kept in jail for a lengthy period of time, you problem is pretty much resolved.
Terminate with Care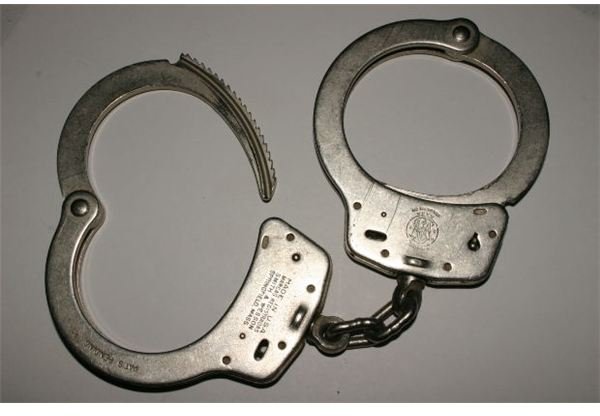 If a court process determines the employee will not be available to continue working, your problem is resolved. If on the other hand, the charge is pleaded out or perhaps the employee is only arrested for a suspended driver's license and then released, you may want to reconsider firing the employee as they will most likely want to return to work.
You next option while the employee is on leave without pay is to seek the advice of a labor law attorney or a company that is capable of performing an investigation on the employee. If the investigation shows consistent or habitual arrests, and you have that backed up via your investigation, you will most likely be able to terminate the employee—based on the outside investigative report.
In cases such as these, keep the word "accused" in mind here. Accused doesn't mean convicted and the accusation may be false or alleviated meaning the employee can return to work.
If you have had trouble with the employee at the workplace, keep in mind that it's so important to document employee warnings. If the accused employee does and is able to return to work, look to those documentations and future documentations to terminate the employee the legal way and avoid an employee lawsuit.
Finally, if you are unsure of what to do because every circumstance is different, seek the advice of a labor law attorney that is experienced in employee termination and employment issues, especially in your state.
References
1Innovative Law Group "Why Not Fire an Employee Charged With a Felony?" (Dec 2009) retrieved at: https://www.thinkilg.com/legalbriefs/2009/12/1/why-not-fire-an-employee-charged-with-a-felony.html
Curry, Lynne "Employee Accused of a Crime: A Complex Issue," (Feb 2011) retrieved at: https://www.adn.com/2011/02/20/1713575/employee-accused-of-crime-a-complex.html
Image Credits:
In Jail - Flickr/The Opus
Handcuffs - MorgueFile/Xandert