How to Start an Employee Assistance Program (EAP): Privacy Issues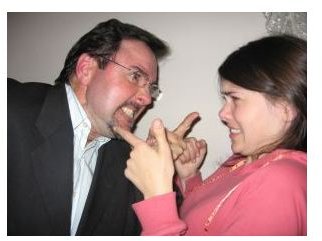 A Propensity of Problems
We expect people to leave their problems at home, but too often they creep into the workplace when they're least expected. Some problems that require referral to an Employee Assistance Program actually stem from the employee's work. You'll need to know how to start an employee assistance program that can handle a variety of issues:
Substance abuse
Marital counseling
Family issues
Conflict with someone at work
Bereavement
Disaster recovery
Lifestyle conflicts
Planning your employee assistance program begins with a committee, and you should be certain you include someone from the upper level of management, front line employees, and heads of major departments. If your company has unionized employees, include the union rep.
Confidentiality, Confidentiality, Confidentiality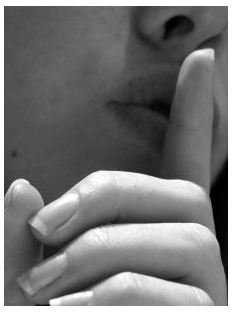 Plans must comply with federal and state confidentiality guidelines. They include HIPAA, your state's worker's compensation guidelines and the Americans with Disabilities Act. If you have employees in multiple states, you must comply with laws in both locations. Once you assess an employee to be in need of professional, confidential counseling, then your plan should facilitate his access to care away from his usual workplace.
Many companies contract with an outside agency so that EAP services can be provided to employees in need in a setting that guarantees privacy and confidentiality. They also use outside firms because they are run by experts on the confidentiality laws. Not following strict confidentiality can be a huge disadvantage to an employee assistance program.
Learning how to start an employee assistance program on your own premises works best if you have dual or multiple company locations. The EAP provider can be based at a location away from the employee's usual work site.
Some employees are referred by the employer, but other employees access the benefit of their own accord. They are advised of the program's existence at their time of hire, and they are free to access it on their own at any time. Services are provided within a day or two of the initial phone call. In order to protect employees' identities, an EAP provider will notify the employer how many visits per year are accomplished but will not include people's names. The records of those treated will not be provided to you and cannot be placed in employees' personnel files.
Contracting With a Provider
Contracting with an outside firm allows you to customize what services you will provide, although most plans are pretty standard. The employee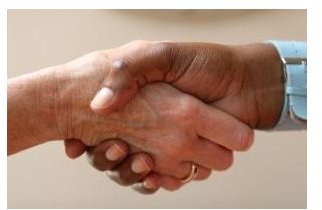 or his family member generally receives three to five free visits with the EAP counselor for each problem identified. If the problem involves a child or spouse, that person is usually eligible for his or her own visits. When the employee has future problems, he is again able to access the EAP provider.
You cannot charge the employee for the service; it is part and parcel of your employee benefit program. If the EAP provider refers your employee for additional services, however, in many cases he will be covered by the employee's health insurance plan, or the provider will direct him to community resources that are free of charge.
Staffing Your EAP
If you establish your own EAP, start your recruitment with a director to oversee EAP operations. This is someone with a graduate degree in the social or behavioral sciences and usually a couple years' experience. The subordinate positions depend on how large your program is. You might want an executive director to handle the administrative aspects. You will definitely want assistant clinical staff to work under the director and provide services to clients. In most states, an undergraduate degree is sufficient concomitant with two to three years' work experience.
When considering how to start an employee assistance program, analyze how you want to staff your program by contracting with social workers or licensed counselors from your local social service organizations. Substance abuse counselors provide services to clients with a wide range of problems, and many are open to offers of part-time or occasional contractual work.
If you have a qualified person in your human resources department, you can surmount the problem of providing private, confidential services to your employees by exchanging services with a neighboring company. This is a good time to approach your local friendly competitor with the idea of exchanging EAP services for one another's employees. That way each firm's employees can receive services away from his or her own work site.
The Question of Discipline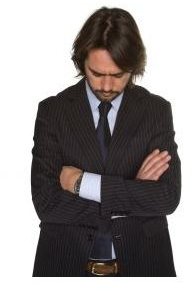 If possible, you should forgo consequences or disciplinary actions against your employee while he is in the process of seeking help. Discharging him while he is in treatment can possibly result in litigation against your company. Generally this period of service should run from 90 to 180 days. You can, however, have your employee execute a policy that spells out what actions he can expect whether he succeeds or fails to resolve his issues. At the end of this article you will find the link to the policy used by the State of Ohio (this writer's location).
No Job's Finished Till the Paperwork's Complete
Part of learning how to start an employee assistance program is getting the paperwork right. Besides the EAP agreement mentioned above, you will also need a contract, a policy and a procedure. You will also need to develop an initial psychological assessment form as well as a progress note. Records must be kept in a locked file cabinet.
Reach Out for Resources
In setting up your own employee assistance program, be certain to access your local municipal and county directories of services. Contact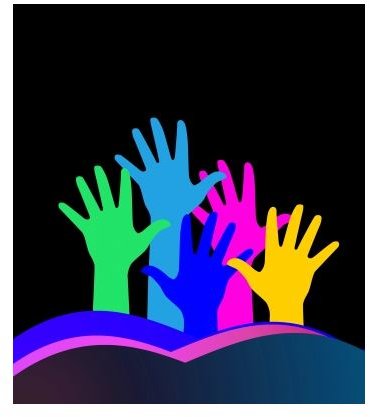 your county's "help hotline"—sometimes accessed by dialing 2-1-1 (as opposed to 4-1-1 or 9-1-1) and ask for a list of resources. Your employee might benefit from referral to a food pantry, elder daycare center, or credit counseling service.
Don't be afraid to network with your local food bank for information. Talk to the local pharmacist to find out what he knows about free prescription plans or medical care access. You can assemble a variety of resources that will provide information to your employees when they need it. The last section of my article on Cobra contains recommendations for people who need free medical help.
Evaluate Your Program
As part of your annual employee satisfaction survey, include questions about how happy your people are with the employee assistance program you've started. You cannot ask employees to identify themselves, but you can include questions on the annual survey so that you know if your plan is successful.
Resources
Employee Assistance Professionals Association. About employee assistance. Retrieved at https://www.eapassn.org/i4a/pages/index.cfm?pageID=869. Note on this page the link to Standards and Guidelines, 2010 edition, https://www.eapassn.org/files/public/EAPASTANDARDS10.pdf
Ohio.gov. Employee Assistance Program, FAQ, at https://www.odh.ohio.gov/eap/eapfaq.aspx.
Images:
From sxc.hu: Col6085, bewinca, lockstockb and Vierdrie
From FreeDigitalPhotos: Salvatore Vuono