Job Fair Ideas for Hiring Managers: How to Attract the Best Candidates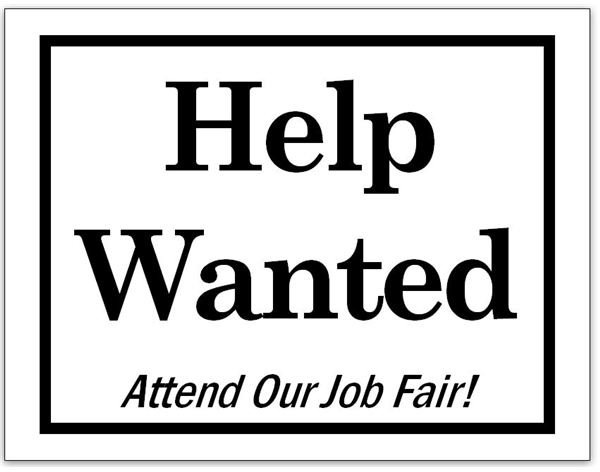 Advertise in Advance
Announce that you will be there well in advance. Post notices with online recruiting sites and at schools from which potential employees are likely to graduate. If the organization hosting the job fair is advertising on television and radio, inquire about having your company name mentioned in the ad.
Incorporate Social Networking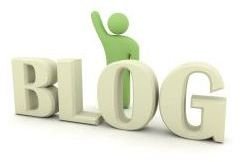 If your company has social networking profiles, be sure to utilize them both prior to and during the job fair. Ideas include announcing the event on Facebook a couple of weeks prior to the date and periodically up until the job fair and tweeting about being there on or posting updates on your blog during the event. Engage potential employees before you ever meet them.
Make a Good Impression
Your booth very well may make the first impression of your company on a potential employee, so make sure it is a good one. Keep it clean, organized and professional. Avoid cutting corners to save money. It is better to pare down your display and keep it polished-looking than it is to present your company in a garish or cheesy light. While everyone might notice the neon-lit booth down the aisle, the serious applicants will be drawn to your more refined one.
Bring Employees Along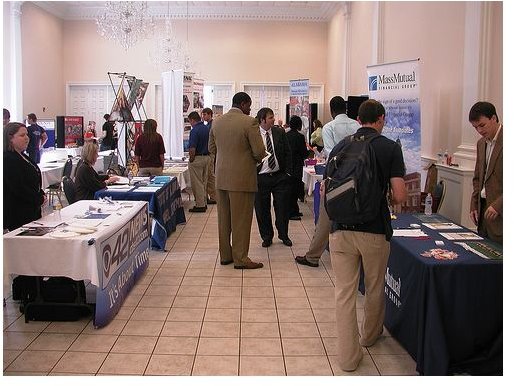 Asking some of your best staff members to accompany you to the job fair serves a couple of purposes. They can speak to candidates as peers and let them know what they love about the company. In addition, working on the front lines gives them insight into what it takes to succeed, so they can get a feel for applicants and help you decide which might be the best contenders.
Set Up an Interactive Kiosk
While you should certainly be prepared to accept paper resumes, you can also set up a computer or two with applications in the form of fillable electronic forms that applicants can complete on the spot. This allows you to gather more specific information than resumes alone might, helping you select the best candidates to follow up with.
Turn Heads with Multimedia
A computer with a looping PowerPoint presentation about your company, a video showing staff members volunteering in the community and other multimedia presentations at your booth will catch the eyes of potential job candidates and hold the interest of the more like-minded ones. Keep these exhibits brief with "bite-size" pieces of information that will stay with job fair attendees and give them the feeling that yours is a business with which they would like to be affiliated.
Be Personable and Be Present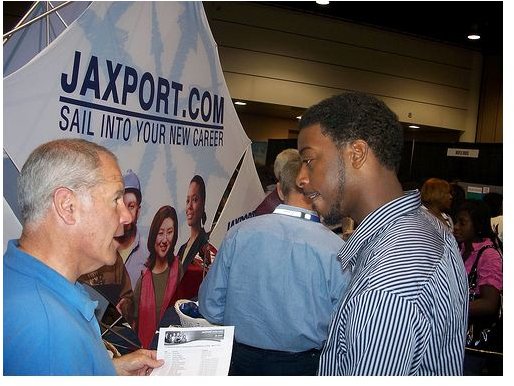 Never leave your booth unattended, if at all possible. If you cannot bring other staff members with you for the entire job fair, ideas include working in shifts that overlap so those manning the booth can take restroom or snack breaks or asking other employees to attend for brief periods throughout the day to cover breaks. In addition, be sure to greet everyone that passes or stops with a warm smile and inviting, "Hello." Candidates may be nervous, and will feel more at ease approaching a friendly face.
Skip the Freebies
If a company is passing out t-shirts and doling out other swag to anyone who stops by their booth, chances are good that most job fair attendees will check them out. However, if the only reason for a candidate to stop by your booth is to hand you a resume and ask about your company, you can feel fairly confident that they are earnestly seeking employment and interested in your business.
Hold Onsite Speed-Interview Sessions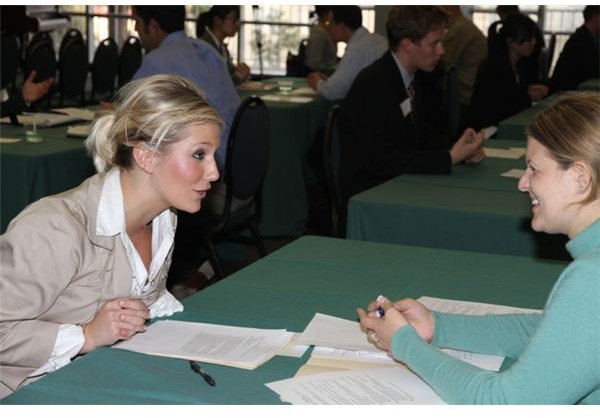 Provided you have the manpower at the job fair, set up a small table where you can perform a mini-interview with applicants who meet your criteria. Doing so can help you avoid losing a potentially ideal candidate to another company that is quicker on its feet.
Keep It In-House
The final suggestion in this list of job fair ideas is to have your own company job fair. If you have enough departments that are hiring and a large space to meet, avoid the competition and invite the best candidates to come straight to you.
Image Credits
Help Wanted: Tricia Goss
Blog: sxc.hu/Svilen Milev
Career Fair: Flickr Creative Commons/carmichaellibrary
Job and Resource Fair: Flickr Creative Commons/Jaxport
Interview: Flickr Creative Commons/bpsusf