Free Excel Spreadsheet for Starting a Home Filing System - Tips and Tricks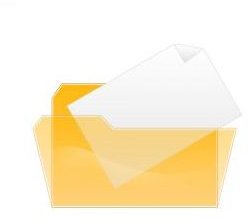 Where to Begin?
When I began my home-based business, I put plenty of thought into how to market the business—but I never thought about organizing
my records. When the second year of my enterprise rolled around, I discovered the taxes I owed were higher than necessary because I hadn't saved receipts. I had to backtrack and retrieve many of the documents that I'd accumulated during the startup of the business.
Do It Now
If you're just beginning your business and starting a home filing system, tips and tricks like these will save you money and keep your records organized. If you delay setting up your files, you'll reach a moment when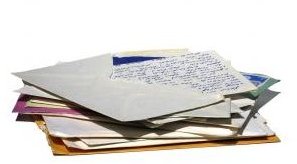 you realize that you're overwhelmed by the idea of organizing records that already should have been filed away.
You don't have to be a computer genius, and you don't need to spend an arm and a leg. Go out and buy a small filing cabinet. Don't think for a minute that you'll just throw your original paperwork into a shoebox or stash documents on a shelf until a rainy day: Do it now.
Even if you're strapped for cash at the outset of your venture, get a small, inexpensive filing cabinet at a place like Walmart or an office supply store for well under a hundred bucks. While you're out, buy a box of manila file folders. Don't get a pack of just ten—splurge on the box of 100. Buy labels if you have the money, but otherwise just choose a pen that feels good in your hand and buy several so that you can label your files. Save the receipt!
Now you're ready to designate file folders for a wide variety of categories. Your specific categories will vary depending on what type of business you have, but the list below is pretty comprehensive. Remember, too, that as your business grows, you are going to be both a supplier and a customer. You are going to be a supplier of products or services for your customers, and you are going to be a customer for the companies that supply you with the items you need to run your business. You'll need to mark your files accordingly.
Keep Written Records
You can also download a free Excel template that will help you in starting a home filing system. It contains pages to help you categorize your transactions, record both expenses and income, maintain information on both client and non-client contacts, and begin listing your equipment inventory. Tips for using it are notated after each item below:
Equipment: This file folder is for equipment that you will use over and over in the course of your business. For a pizza store, that will be your oven and your pans. If your business is selling pottery, it will be your kiln and wheel. You will also buy equipment items that are used for your business operations rather than to produce what you sell. For example, items such as a coffeemaker or vacuum sweeper used for the business should be included. On the spreadsheet, enter everything you already

have on the Equipment Inventory page. As you buy new items, enter their purchase on the Payables page. Use an account number from page 1 of the spreadsheet.

Supplies: This file folder will hold receipts for items that you must replenish on a regular basis. It will be the flour and yeast for your pizzas or the clay and paint for your pottery. It will include things purchased for business operations, too, such as postage and paper. Again, record these items on the Payables page.
Please click on Page 2 for more on Starting a Home Filing System - Tips and Free Spreadsheet
Statements: Put your bank papers in here, including your monthly statements and receipts. Debits and credits should match

items you enter on the Payables and Receivables pages of your spreadsheet. Don't forget to record bank fees as an expense.

Invoices, operations: Keep a file for the bills you have to pay. As your business grows, it will become your Accounts Payable. All of these should already be listed on your Payables page.

Invoices, clients: Document orders from clients and put them in this file. It represents your Accounts Receivable. Type the orders on the Receivables page of the spreadsheet.

Contracts, clients: These are the contracts you will establish with customers as you sell them your products or services. As your business grows, you will develop files for repeat customers. Keep copies of correspondence here. Enter clients' names on the Customers page.

Contracts, operations: This includes contracts you've signed with people, such as your lease. Other items might include a food service license for your pizza business. Have you gone before the zoning board? Have you contracted with a computer person or a webhosting service? Check with your local municipality for rules that apply to your business. Enter the names of your contacts on the Other Contacts page.

Insurance: You will need several types of insurance as your business grows. You might start with just car insurance on the vehicle you drive around in the course of your business, but eventually you'll own policies for things like business liability and professional liability.

Warranties: Here's where you put the guarantees on equipment you've bought or even operating manuals. Whenever you buy a piece of warrantied equipment, make a copy of the sales receipt and staple it to your operating or instruction manual. List it on the Equipment Inventory page.

Repairs: Right alongside the warranties file, start a folder to keep records when repairs are needed on your equipment. You can also start keeping maintenance or housekeeping records here, but eventually they will need their own files. Log repairs in on the Equipment Inventory page. Enter the repair transactions on the Payables page.

License and certification: Do you have a business license? What about professional certification? You need to have a separate file for these items. When you pay for them they should be listed on the Payables page. Notate contacts on the Other Contacts page.

Travel and entertainment: Keep records and receipts when you travel or if you entertain clients as a part of doing business. List the transaction that reimburses you on the Payables page.

Taxes: Besides sales taxes, you will be responsible for your own payroll taxes. Keep documentation here for any monthly or quarterly payments you make. And don't forget to set money aside for your business taxes.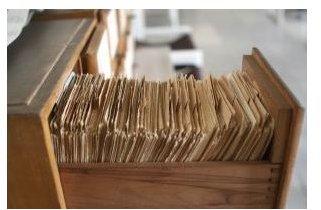 If you think of other categories, make files for them. Add categories as needed to the Expense Categories page of the spreadsheet. Over time your business will grow to the point at which you need an accountant. That person will help you graduate to a system complete with the frills necessary to track fixed and intangible assets, depreciation, and other categories.
One caveat: Many new people starting a business from home deduct the full cost of items as business expenses even though the items also serve for personal use. For example, many people claim the cost of a home office as a business expense, which often triggers an IRS audit. If the office is not used 100% of the time for your business, it will be disallowed. Be very careful about doing that and document records carefully.
Image Credits: sxc.hu:
Signing the Contract by DavidIBiase