Top Five Work From Home Art and Crafts Jobs - Part 1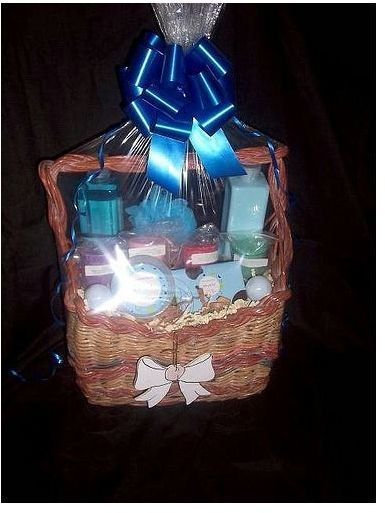 Gift Basket Business
The gift basket business is a low-cost, low overhead business that ranks among the most popular work from home arts and crafts jobs. The industry enjoys a total sale of about $3 billion a year, with potential revenues for a home based entrepreneur around $10,000 a year, depending on the conceptualization and marketing efforts.
Gift baskets make perfect presents to suit any occasion or any budget. They have become a gift of choice for birthdays, weddings, special events, anniversaries, housewarmings, romantic occasions, and recognition of business milestones.
Baskets come in a variety of shapes and designs, and the contents depend on the occasion, the budget, and the basket maker's creativity. Possible content based niche baskets include:
Food baskets that contain gourmet food, snacks, chocolate, wine, and cheese. These are the most popular types of gift baskets and suitable for almost any occasion.
Bath and body baskets containing toiletries like scented soaps, fragrances, oils, lotions, candles, and aromatherapy products. These baskets make appropriate gifts when visiting newborn babies, for anniversaries, and baby or bridal showers.
Shower baskets that contain toiletries and towels suit anniversaries and housewarming gifts.
Stationery and home utility baskets containing home utility items such as magnetic stickers, telephone and address books, note reminders, and desk accessories make good corporate gifts as well as housewarming gifts.
While there are no professional entry-level qualifications required to start a gift basket business, some key requirements to start a gift basket business include:
Knowledge of making gift baskets
Experience in preparing the gift basket
Creativity and awareness to keep ingredients fresh and interesting for the clientèle
Connections to wholesalers to provide ingredients
Image Credit: basketofcandles/flickr.com
Picture Framing Business
The picture framing business ranks among the easiest work from home arts and crafts job. Most people have photos they cherish and wish to preserve for a long time or hand over as heirlooms. Businesses and affluent individuals frame photos and art work to make attractive drawing room displays.
The basic requirements to start a picture framing business include:
Frames and clamps that act as the basic raw materials.
Framing tools such as sander, matte cutter, glass cutter, tape, saws, miter boxes, stapler, and glue.
A temperature and humidity controlled room to store valuable artworks entrusted for framing.
A large work area that prevents clutter, scraps, and spillage from damaging the entrusted pictures.
Although starting a picture framing business does not require any professional qualification or formal training, the entrepreneur should have some basic skills.
Some of the skills required include:
Knowledge of the equipments used and some practical experience in framing pictures.
Creativity to frame the pictures in innovative designs or in the best possible way.
Sense of proportion and measurements.
Ability to strike up working relationships with art-supply stores, galleries, and photographers to generate business.
Some best practices in running the business include:
Displaying samples of frames and matting in a room or in a showroom venue.
Setting up a price list or preparing a quote for the customer upfront.
Picture framing is a skill-based business and framers with good skills always remain scarce. Once the entrepreneur establishes a reputation and credibility, then word of mouth marketing usually suffices.
Faux Painting Business
One of the most exciting and satisfying work from home arts and crafts jobs is faux-painting or decorative painting This business entails painting artistic murals or their resemblance on walls, furniture, and ceilings. Possible niche designs include marbleizing with glaze, "trompe l'oeil" or trick of the eye, and rag painting.
While the business holds scope for a lucrative income, generating business depends on impressing potential clients and gaining their trust. The home based faux painter, therefore, needs to:
Create a portfolio to entice clients
Set competitive rates
Build relationships with reliable suppliers.
Once the entrepreneur establishes a reputation, then word of mouth advertising by satisfied clients usually suffice for steady work.
While the business requires no formal entry-level qualifications, mastering the different decorative mediums used in faux painting takes time and effort. The faux painting entrepreneur ideally needs to work as an apprentice for some time before venturing out independently.
The basic requirements to start this business include:
Good painting skills and a creative flair
Strong presentation with a good portfolio
Awareness and source for proper paints and tools
Skills to master Venetian plaster and other technologies that play a vital role in the work process
Faux painting is creative art based on perception, what appeals to the painter need not necessarily appeal to the client. It is essential to decide on a basic design or scope with the client before starting work.
Stained Glass Making Business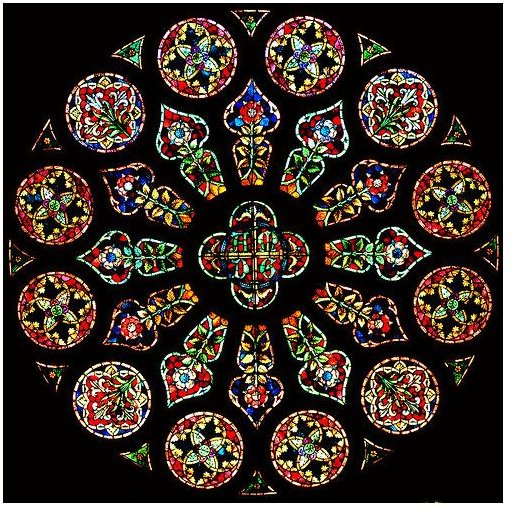 The stained glass making business is a specialized niche business and an ideal work from home arts and crafts job for those with a creative flair. The two major niches include creating stained glass for windows in buildings and creating stained glass handicrafts for sale to individuals.
While the business requires no formal qualifications, the following helps:
Hands-on experience through a course at a local community college or as an apprentice
Good dexterous hands to prepare sharp and skillful designs
An eye for color
Stained glass making business provides potential for high margins, but the overhead and start up costs can be high, most likely in the region of $2,000 or higher.
The key requirements to start the business include:
Tools such as glass kiln, lead, soldering equipment, and other supplies
A large study table to work without remaining cramped
A good first aid kit, for cuts to the hand is commonplace in the trade
A sample portfolio that will impress clients and establish credibility
The major sales outlets include craft shows, churches, museums, and galleries. A related business opportunity lies in repairing damaged stained glasses in such places.
Image credit: Stained Glass Window, Mark Strozier/flickr.com
Scrapbook Making Business
Most people want a means to preserve their memories but rarely find the time or have the expertise to do so. The scope of a scrapbook making business includes offering assistance to others for setting up attractive and long-lasting scrapbooks or making attractive scrapbooks for sale.
The basic requirements for starting a scrapbook making business include:
Basic knowledge about scrapbook making
Contacts with suppliers
Creative ideas for designing innovative scrapbooks
Patience to work slowly combined with the ability to meet deadlines
Ability to learn to improve continuously with experience
This type of business mostly spreads through word of mouth marketing.