Where to Find Free Client Tracking Software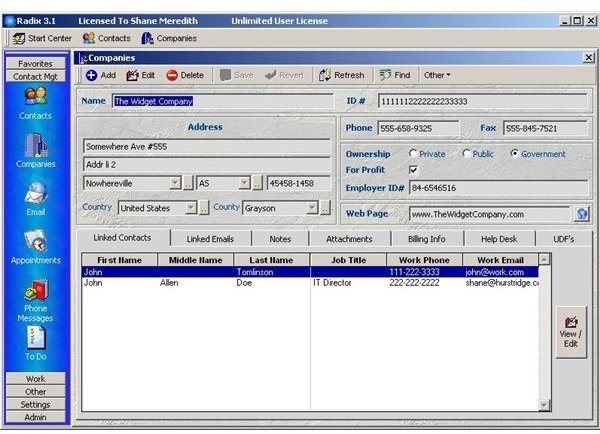 Benefits of Client Tracking Software
There are many benefits to using free client tracking software for any type of business. If you are involved in sales, it will help you remember your contacts at specific locations, when you last were in touch with them, what types of products they are interested in and more. Even if you are not in direct sales, free client tracking software will help you organize your customer base, obtain referrals, mail out special information and more.
Radix
Radix is a comprehensive free client tracking software application that not only provides contact management tools, but also time entry, appointments, invoicing and a help desk/incident management center. The contact management piece of Radix allows you to maintain your client database, note to whom you spoke and when, track appointments, link emails, create specific reports and more. The other features offered in Radix make it easy to create and track incident reports, manage your projects, create invoices or schedules and generally run your home business like the proverbial well-oiled machine.
Radix is free client tracking software when downloaded for a single user. If you require additional licenses you may currently purchase them for $49.95 per user. Visit the Radix download page to learn more.
Universal Client Sales Manager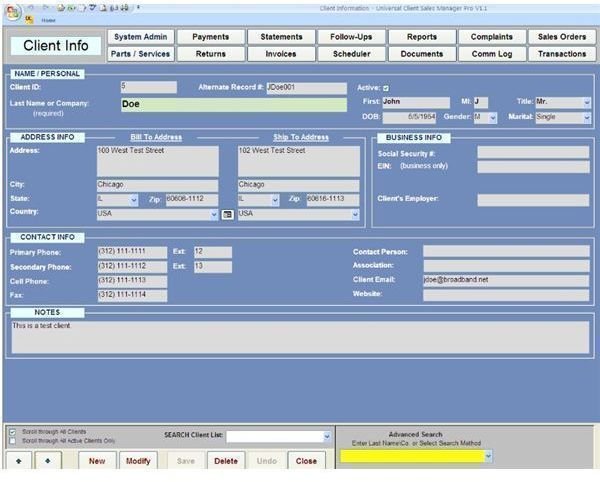 Universal Client Sales Manager is free client tracking software that is ideal for small, home-based businesses. You can use it to set appointments, create sales orders and invoices, customize various reports and track important client information such as demographics and prior communications.
The interface is easy to understand and use, with clickable buttons such as Clients and Schedules, Sales Orders and Reports on the main dashboard and along the top of the window that clearly define their purposes. Click the Free Edition Download Now button on the main page of the Golden Tier Software website to install this free client tracking software.
Advanced Contact Manager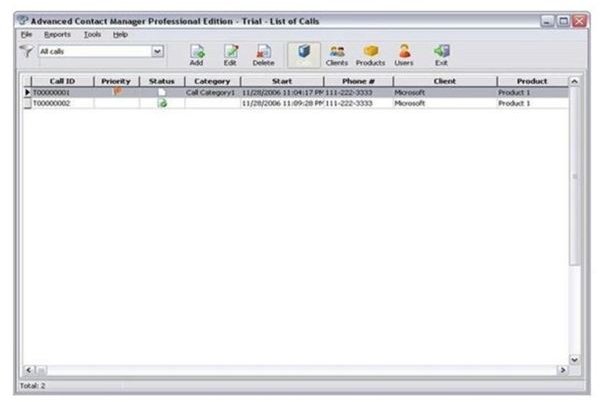 Advanced Contact Manager is simple yet effective free client tracking software that allows you to keep track of any open issues and contact history as well as generally manage your clients. You can use it to categorize calls by status, priority or type of contact. It allows you to create detailed and summary reports as well. In addition, integration for VOIP using Skype will be rolled out in the near future.
To download this free client tracking software, visit the Advanced Contact Manager download site and select the Personal version of the software.
Clients 2.0.6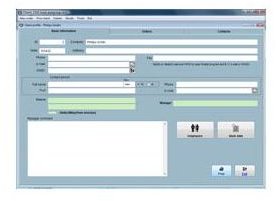 If all you are seeking is basic, no-frills free client tracking software, you may want to consider Clients 2.0.6. The input screen is simple and easy to navigate. The display shows all client orders, registration documents and contact history as well. In addition, you can export data to Excel to create charts, reports and more.
Download Clients 2.0.6 at the Araxgroup website, and check out some of their other free business software while you are there.
Free CRM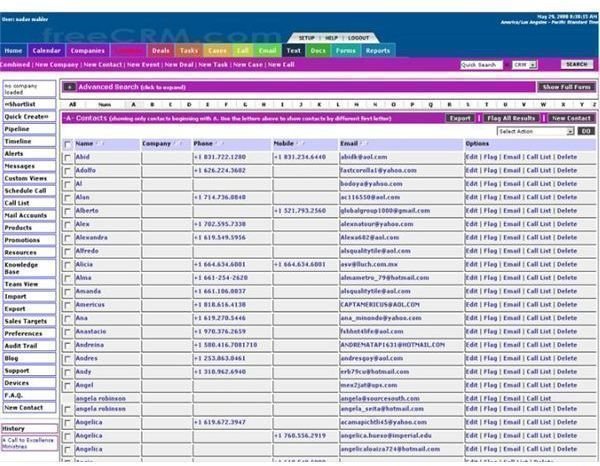 Free CRM is web-based free client tracking software you can use to manage customer relationships and automate sales. Use it to contact and track leads, forecast, and generally manage your home-based business. While the free version of this program does not offer as many features as the subscription-based versions do, you will surely appreciate those it does provide, such as sales force automation, lead management and sales pipeline, marketing campaigns, customer support and service, event and task management, a group calendar and more.
Register for the free addition at the Free CRM site and get started right away.