Top Five Home Based Manufacturing Ideas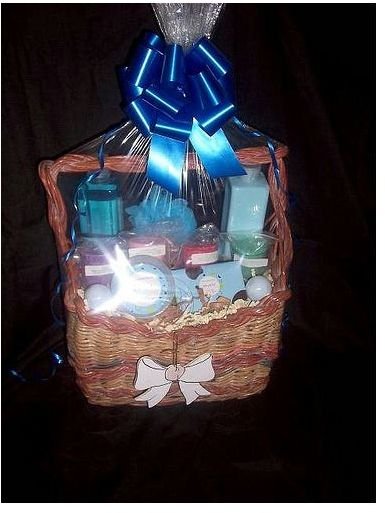 1. Gift Baskets
A gift basket manufacturing busienss rank amongst the most popular of home based manufacturing ideas. Gift Baskets have become the way of expressing thank you, sympathy, and congratulations on many occasions and events such as birthdays, weddings, anniversaries, housewarmings, and others.
Bulk buyers of gift baskets include business establishment that gives periodic gifts to their employees, sales force and clients to foster a sense of loyalty, or as a token of recognition of some achievement or landmark.
While there are no special entry-level qualifications required to manufacture gift baskets, a flair for creativity and understanding of the appropriate items that goes into the basket helps. Knowledge on where to source the raw materials for the basket and the ingredients that go inside the baskets, and good organizational skills to time the manufacturing based on demand and thereby minimize inventory levels contribute to success in a big way.
Image Credit: flickr.com/Lori Lee-Ray
2. Handbag Maufacturing
Another common work from home manufacturing idea is home based handbag manufacturing business that entails design and manufacture of handbags.
Success in the handbag manufacturing business depends on targeting a specific customer base and designing attractive eye-catching handbags. Possible customer bases include young hip teens, executives, beach goers, mothers, and the like. Irrespective of the targeted customer base, using premium uncommon materials and a good quality finish becomes valuable sources of competitive advantage.
The design of handbags requires some professional skills, best learned through practice in the trade. Hand sewing of handbags is an option, but for better finish and increased production that makes the business viable, it becomes essential to deploy sewing machines.
3. Candle Making
Candle making is a popular hobby, the serious following of which leads to a good home based manufacturing business option.
The process of candle making entails creating imaginative moulds, melting wax into the moulds, and adding colors and scents. The start-up costs remain confined to the cost of the moulds, wax and a few related accessories, and the profit margins are huge if the candles are attractive and innovative enough. One good niche is manufacturing soy candles, an eco friendly alternative to the traditional paraffin wax candles.
The major skill-set required to enter this business is a flair for creating imaginative designs, and basic interest in craftwork.
4. Handmade Soap Manufacturing
In the pre-industrial revolution days, people made their own soap at home. The emergence of factory made mass produced soap have led people away from making their own soap, but there nevertheless exists a market for handmade soap and soap making remains a viable work from home manufacturing option.
The key to succeed in the homemade soap business lies in developing a niche that big soap manufacturers have overlooked or considered not worth their time and effort. Possible niches include soaps in attractive shapes or colors that make a good display at the washing table or bathroom, natural chemical free soap, special scented soap, special herbal soap, and others.
The skills and qualifications to enter this business includes acquiring knowledge and expertise to make the desired type of soap.
5. Wooden Toy Manufacturing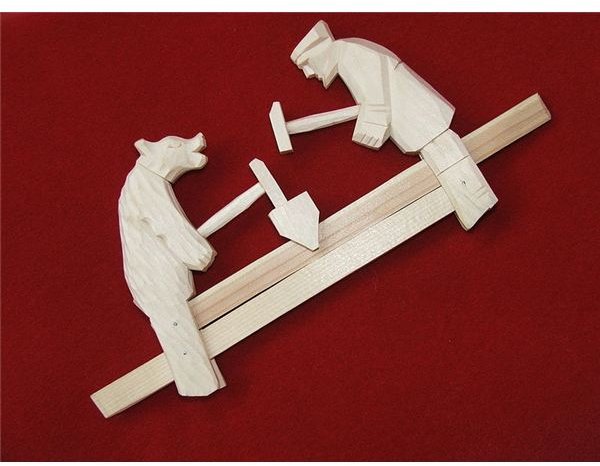 Wooden toys serve the dual purpose of toxic-free play items for kids and attractive decorations for the home and office. Popular wooden toys include trains, jigsaw puzzles, cars, numbered building blocks and wooden soldiers.
The requirements for starting a home based manufacturing of wooden toys includes some basic woodworking skills and a well-equipped woodworking shop. While design and building plans are freely available for various types of wooden toys, basic woodworking skills and a flair for creativity are two requirements to taste success.
The most important raw material for wooden toys are wood. Using recycled wood from sources such as driftwood, cedar rail fencing, pallet wood, packing crate wood and fallen forest brush is not just an environment friendly preposition that makes a good marketing pitch, but also a good way to obtain raw materials free of cost, making this business the one with the highest profit margins.
Image Credit: Wikimedia Commons