A to Z of Home Based Business Ideas - From Accountant to Yoga Teacher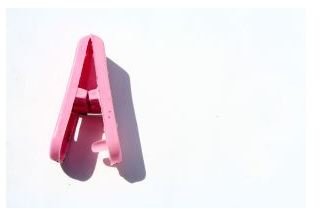 The A to Z of Home Businesses
No matter what your situation is, you may be considering starting a home based business. Home based businesses are great because you don't have to commute, you can be home with your family, and you can have control over how much you want to earn. Sometimes, however, it can be difficult to come up with ideas for your home business. Look no further, here is a list of home based business ideas from A to Z.
A
**
Accountant - Are you excellent with numbers? Are you undaunted by tax laws? Many people (including other home based businesses) need accountants to help them manage money and file their taxes.
Answering Service - If you are at home most of the time, you can operate an answering service for someone who is not. Have the client's number rerouted to you through the telephone company, and you can help the client stay on top of a busy phone.
Appliance Repair - If you have technical know-how, and you have little overhead and a lot of tools, repairing other people's appliances can be a lucrative home business.
Artist - Artists run businesses too. Provide illustrations for company logos, caricatures for parties, and artwork for hotels and restaurants. If you are talented you may be able to find a home for your work.
Assistant - Serving as an assistant to a client (or multiple clients) can be a great way to spend your time working from home. If you are super-organized, this is a great job for you.
Auctions - Do you have a lot of stuff, know how to find stuff people want, or raid your local garage sales for potential treasures on a weekly basis? You can run Internet auctions on services like eBay to sell your wares.
B-C
Bed and Breakfast - A bed and breakfast is a great option if you own a large house and all of the children have moved out (and if you love to cook). While not for everyone, a well-run bed and breakfast can be a great long-term investment.
Business Plan Writer - Well-organized companies follow well-written business plans, but not every company has someone capable of writing a business plan. If you have the time and the know-how this can be a prosperous home business for you.
Caterer - Lots of people need food for their events. If you have a knack for cooking (and love to cook for a crowd), this can be a great career opportunity.
Cleaning Service Provider - Not the most glamorous of home based businesses, but a business service that many people will find useful. If you have a penchant for keeping things clean and getting stains out, you may have just found your niche.
Computer Repair and Training - Are you great with computers and technology? Well, there are many people who are not skilled with computers and who need you to help them to fix broken computers and teach them to use their software.
Consulting - If you have expertise in a particular area, you can help others solve their problems. There are many different branches of consulting, it is worth looking into, especially if you are working at home after spending a lot of time in industry.
D-E-F
Day Care - If you are great with children and have much experience managing them, running a day care can be a great home business. Make sure you know your state's licensing laws before you go into business.
Desktop Publishing - People need brochures, business cards, fliers, etc. If you have a computer, printer, and scanning equipment, you can provide this service with relative ease.
Editorial Consulting - This runs a gambit of different services including editing, writing, ghost writing, and research. If you've always been able to dot the i's and cross the t's when it comes to writing, this may be the home business for you.
Event Planning - Event planners coordinate meetings, retreats, weddings, birthdays, reunions, etc. If you've always been organized and love to plan things out, look no further for your home business idea.
Financial Planning - Financial planners are different from accountants in that they help people to plan for the future in terms of managing their money. Take a course or two on the subject, and you may be able to pull this one off.
Read on to Page 2 for more great A to Z home business ideas!
G-H
Continued from page 1
Gardening - Do you have a green thumb? If so, you may want to consider running a gardening service where you take care of plants and trees for those who are too busy to do so!
Ghost Writer - A ghost writer takes a client's specifications and writes short stories, books, and articles based on his or her ideas (and gives the other person full credit for these ideas). Ghost writers work closely with their clients to achieve a desired outcome.
Gift Basket Creator - Gift baskets are a wonderful item to produce and sell. Gift baskets can be constructed for Easter, Christmas, Promotions, Weddings, Birthdays, Baby Showers, and more. Also think about occupation-specific gift baskets. For example, a writer's gift basket might include pens, journals, post-cards, stamps, stationary, hot cocoa, coffee, or tea.
Graphic Artist - Graphic artists are always needed by businesses to produce logos, promotional material, and even website layouts. Graphic artists are also used to create book and magazine covers, product packaging and more.
Greeting Card Writer or Illustrator - If you enjoy those goofy cards you pick up at the grocery store, why not look into creating greeting cards as a profession? All you need is a way with words, a way with art, or both to get started.
Hairdresser - Are you a master with the scissors? Do you already cut your spouse's, friends' or family's hair? If so, you might want to look into doing it for money.
Handyperson Service - Are you good with fixing pipes, repairing tiles, mowing lawns, etc? If so, then running a handyperson service can be a lucrative venture for you.
Housekeeper - It might not be the most glamorous of home business ideas, but just about anyone can be a housekeeper. Tasks include cleaning, organizing, and sometimes, cooking and running light errands.
I -J -K - L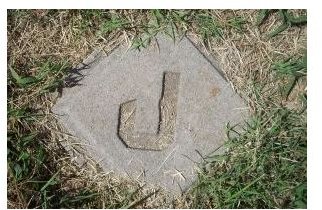 Infopreneur - An infopreneur distributes information like eBooks, and self-published books. Infopreneurs are often talented at coming up with ideas, and while they may not always write their books (team up with a good ghost writer if you must, they are talented at marketing their ideas.
Insurance Salesperson - Insurance salespeople can often work at home. There are many health, life, and auto insurance brokers that franchise out their operations.
Interior Decorator - Interior decorators are often in demand from individuals and businesses that want to spruce up their surroundings. If you have a penchant for design touches and putting together different elements, this may be the job for you.
Jewelry Maker - Jewelry makers make their wares and often sell them at crafts fairs, online at venues such as etsy, and through consignment shops. If you've always been handy with wire and pliers, this could be a fun job to do at home.
Landscaper - Landscapers plan out the use of back and front yard space. As a landscaper, you may be responsible for deciding where trees, flowers, and vegetables will be grown. You will also use different sorts of natural materials, statues, and more to sculpt a beautiful landscape for your client.
Life Coaching - Life coaches help their clients better cope with life and meet career goals. A life coach is not a psychologist nor a business coach. Instead, a life coach helps their client to set goals, break goals down, and reach those goals.
Find more great home business ideas on page 3.
M-N
Magician - Are you funny and do you have a quick hand? If so, you can master magic tricks and present them at kids' parties, events, and birthdays.
Massage Therapist - If your friends and family have been complimenting you on your ability to give a good massage, you might want to check out this career path. Be careful, though, many states require that you complete a training course and obtain licensing.
Moving Service - Everybody moves at some point in their life. If you are strong, and have access to a truck, you can help others move their items locally - or if you are adventurous - nationally.
Music Lessons - Did you take years of piano, guitar, or violin? There are many people out there who wish they could play an instrument with your skill level. Providing music lessons for others can make a great home based business.
Mystery Shopper - Many companies use mystery shoppers to ensure proper customer service. Be careful to avoid scams on this one. If something sounds good to be true when looking for a mystery shopper job, it most likely is.
Newsletter Publishing - Clubs, religious organizations, businesses, and families all publish newsletters at regular intervals. You can help them to create their newsletters if you have desktop publishing software and graphic design experience.
Notary Public - Everyone needs a witness when it comes to legal documents (and getting married). Providing notary public services can help you to make extra money from home.
O-P-Q-R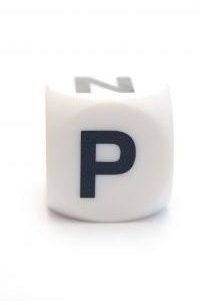 Online Retailer - An online retailer distributes goods using the Internet. If you have a special talent or craft, or have a niche sales idea, this can be a good home business for you.
Outdoor Adventures - Do you love the outdoors? So do many people. Organize adventures such as camping, rafting, and rock climbing to get people engaged in their surroundings.
Painting - Are you handy with a paint brush? If so, you can help people paint their homes and businesses (and if you have an artistic bent, you can offer mural painting as one of your services).
Party Planning - If you are organized, and you love planning events, you may want to specialize in party planning. Party planners organize Bar Mitzvahs, Birthdays, Retirements, Weddings, and more.
Pet Care - Do you have a love for animals? There are many services you can offer from pet grooming to pet walking to pet sitting. This can all be done from home.
Photographer - Weddings, family portraits, birthdays, events, festivals, news - all these things require a photographer with a good eye to capture the moment. If your family and friends have routinely complimented your ability with a camera, photography may be a lucrative business for you.
Professional Organizer - Not everyone can be organized. People drown in paperwork, memorabilia, and books and they need help organizing. If you've always been complimented on your ability to whip things in shape and organize any area, professional organization may be a job for you.
Project Management Consultin****g - Project Management consulting can be a great career choice. Project management consultants meet with different companies to help them better manage projects and reach greater level of productivity.
Proofreader - Proofreading is a great career option for those with a keen eye for typos, spelling errors, and grammar problems. You can make a great career out of proofreading others' work.
Public Relations - Ever wonder who smooths over problems when companies have them? If you have public relations or sales experience, you can operate your own business out of your home.
Public Speaker - If you've oft been complimented on your public speaking skills, and the though of being in front of an audience doesn't daunt you, then running your own public speaking home-based business could be the business for you.
Realtor - Realtors help people to sell and buy houses. Realtors make a commission of their client's sales. You must receive a real estate license to be a Realtor, but once you do, you can work from home.
Please read on to page 4 for more A to Z home based business ideas
S-T
Screen Printing - Make your own custom fabric and t-shirts by screen printing onto cloth. You can sell your creations to others who will then use the artwork in decorating or fashion.
Seminars - Do you have a special technique or methodology that you can share with the world? If so, you can use this skill to share with others who would like to learn or benefit from your knowledge.
Sewing - Many people want custom clothing. Moreover, there are tons of people who don't know how to repair clothes, tailor things to fit them perfectly, or create home furnishings. Sewing can be a great marketable home based business.
Small Engine Repair - With some mechanical talent, experience, or training, you can operate a small engine repair service out of your home.
Solar Energy Consulting - Green building and green living have become buzzwords. Why not take advantage of this and become a solar energy consultant?
Software Programming - Lots of businesses need people to program custom software. Even IT companies and game programming companies often hire out for people who can write clean code.
Tax Preparer - While only a seasonal job, many people pick up work as a tax preparer to make extra money. Also, by offering services year round, you can capitalize on others who need help organizing and preparing taxes.
Teaching - Teaching can be a great at home job if you have a skill you'd like to impart upon other people. Teaching can be combined with other home based business ideas to provide additional income and marketing. You can teach groups, or you can teach individuals as a tutor.
Typing Service - Even though typing is more widespread now than it once was, there are still people who require your help with typing. Type dissertations, letters, and notes from your home computer for others.
U-V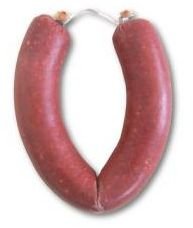 Upholstering - Upholstering is another useful skill that can be capitalized on from home. If you have the ability, you can reupholster used couches and chairs, refinish them, and sell them. You can also offer your services to those who want to change the looks of their furniture items, but who don't want to purchase new furniture.
Used Book, CD, or Video Sales - Collect books you and your neighbors no longer want or have use for. You can sell these online, or from your garage. If you specialize in first editions, rare copies, or other desirable items, you may find a special niche for your services.
Video Editing - Many people and businesses may need video editing skills to shape raw footage into a final product. If you play your cards right, and develop a reputation, this can be a lucrative home business.
W-X-Y-Z
Website Designer - Most businesses require a website to experience success, and who better to build that website for them, than you? If you have experience designing websites, look into finding jobs as a website designer.
Wedding Planner - Many brides have turned to wedding planners and consultants to help them plan elegant weddings. Wedding planners can work from home with relative ease, operating through word-of-mouth marketing.
Woodworking - Does your knowledge of woodworking extend past that class you took in high school? If so, you can create custom furniture, shelves, and clients for customers out of a workshop in your garage.
Yoga Teacher - Yoga teachers help students learn the correct poses and keep trim. If you're looking to become a yoga trainer at home, you will want a room where you can instruct students free from distraction.