Crash Course on Opening a Home Office: A Collection of Tips and Resources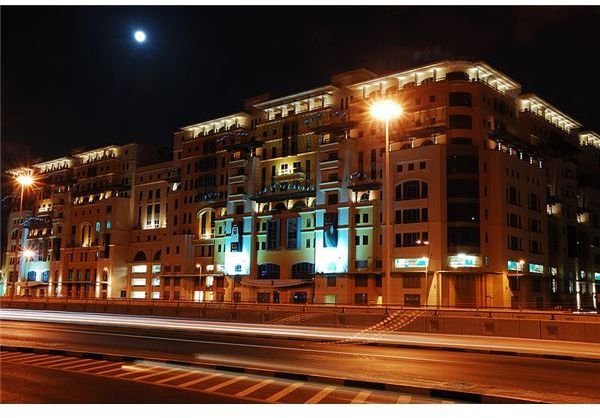 Planning is Everything, But Don't Over Plan!
Every few minutes, a new home-based business is conceptualized. The concept of a home-based office is lucrative - working from home without the worries of commuting. On the other hand, why is it most of these home offices close down within the first year of launch? Even more important, why do most concepts fail to take off in the first place?
One may attribute the closing of many home offices to failing to implement them correctly or a lack of resources. This is not always the case, however. There is no dearth of resources in today's Internet era. Even funds, support, and materials are available whenever you need them.
The main reasons why home offices fail to take off or close down within a short span is that business owners do not give much thought to day-to-day operations and contingency planning. It is like turning on a car and driving to reach a destination without having any clue of how to get there. Also, in case you take a wrong turn, there should be something that helps you re-route quickly to find the destination. Or, what if the car breaks down in middle of the journey? Do you have the resources to get it going again?
This is not about cars and a good GPS device. The car symbolizes your business or business idea and your destination symbolizes the success of your business. In other words, procuring just the items required to start and run a business is not enough. You need to have the proper information about your line of business. This information should be gathered keeping in mind, the different obstacles you might encounter during the course of your day-to-day business.
New entrepreneurs often become too obsessed with planning. It's easy to fall in the trap of planning for years without actually implementing any of your plans. Gather only as much information as you need before you start. As you conduct your business, you can plan accordingly to the circumstances that arise or may arise.
The bottom-line is, you need to plan carefully and just enough to set up and run your home office. Here, we've analyzed the planning process for you to help you get a jump-start and get your business up and running quickly. Check out the following tips - all are useful for establishing a successful home office.
Must-Read Guides
How to Start a Business With No Money
Do you really need money to start a business? Although there are government loans, NGO, and private capitalist sponsored finances available for starting a home based business - you may want to avoid these to keep financial stresses at minimum. Whatever the reason, here are some businesses you can start without investing any money.
A to Z: Home-Based Business Ideas
If you want to start a home-based business of your own but are not sure about what to pursue, you can check the Internet for business ideas. But here, we have compiled a list of profitable businesses that can be run from the home. Some of these ideas require special training while most are general that anyone can start without much training.
Starting a Franchise: The Benefits
Getting a franchise increases the chances of you making profits many times more than running a similar entity with your own brand name. Obtaining a franchise also helps you in advertising and setting up the business properly. Check out the various benefits that you can avail when you opt for a franchise opportunity.
As discussed above, you need to plan carefully before and while running a business. While business plans are a must for obtaining finance, a simple business plan helps you and reminds you what all needs to be done to get proper results. All business plans must contain certain essential elements you can look back on and make sure you are not deviating from the path to success.
One might visualize a home-based business office as working on a bed or something similar. While that is possible, for maximum benefits, you need to treat your office as an office. Check out these five essential tips to help you increase your productivity and thereby, the profits.
Tax Write-Offs - What All Can You Show As Deductions
A home based business is often a proprietary concern (or a family venture in some cases). While running a home office, you might start using your household items for office purpose. Check out how to save on taxes by knowing what all can be written off as business expenses.
Home-Based Business Grant Opportunities: Know Where to Look
Talking of finances, there are a number of methods to finance your business - be it the seed capital, operating costs (working capital), or funds required for expansion. Out of these methods, some take too long and some require collateral. For other types of loans, you may have to include a partner in your business. Grants are one of the best methods for financing a business. You don't have to pay the money back if you're successful in obtaining a grant.
Most people prefer using a credit card for online purchases - for goods as well as services. Though there is the PayPal option, not every customer will have a PayPal account. It is a good idea to retain these type of customers by offering them the option of paying through their credit cards.
Tips and Ideas on How to Advertise
If you set up an office in a corner room of your home, nobody except your family members would know that you are trying to do something. To help the business take off, you need to spread the word. Plenty of methods exist to advertise a business: both free and paid. Check out the methods you can use with minimum or no financial investment.
How to Develop an Online Presence
A good first question: Is an online presence necessary? Of course it is. Not everyone in the world can afford the time and money to visit your office or call to learn about your offers, negotiations, and/or finalizing the deal. A website allows them to check out what you are offering and other information that includes your experience in the field, testimonials to your business (if any), after sales and things like that. Plenty of other benefits are associated with a business website.
A full-fledged operating home business should have a brand name, a monogram (logo), one or more websites, content on the websites, and more. These are the assets of your business and you need to protect them. While for the land-based items, you can get insurance and police protection, for the Internet-based items, you need to know about cyber laws. A little knowledge helps keep your business safe from lawsuits and from people who may knowingly or unknowingly infringe on your cyber rights.
Using Free Software to Save Money
Maintaining accounts and books can be one of the toughest tasks for many involved in home-based businesses. If you know bookkeeping and accounting, you can go ahead and do it manually. To save time, paper and to automate the process, it is recommended you use one of the many free software options available to help keep track of transactions.
Database Management Solutions for a Home-Based Business
Databases are essential as they are the central storage place for all your records pertaining to the business. When using a database solution, it becomes easier to create reports from time to time to check how the business is moving. Check out what kind of database solutions exist for a small home-based office.
Create an Invoice Using MS Word
Many people won't contract with you unless you send them an invoice. Also, the practice of sending invoices gives a professional edge to your business. While you can get invoices designed and printed in bulk, the best method would be to use MS Word to create invoices. This way, you not only save money, you can also customize the invoice for certain customers.
Motivation: How to Stay Motivated
As discussed in the first section of this guide, you need to stay motivated if you want to get over the different blues associated with a home-based office. There may be times when you feel down or may feel you should give up altogether. Comparing the benefits of working from home can help you stay motivated. The only thing you need to be motivated enough to perform consistently is a plan and the desire to succeed.
You must have heard of this quote - "Motivation does not last long, neither does bathing - that is why we recommend it daily." Some of the best motivators are: reading, networking and blogging. Motivational tools can be anything that helps you boost your spirits so that you can get back on track.
Have questions on starting, organizing or managing your home office not covered in this guide? If so, drop us a comment - we'll find the answers you seek.
References