How to Best Work with E-Mail Attachments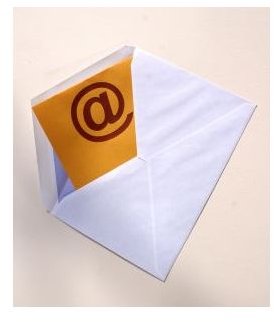 Knowing How to Send Email Attachments is Key
As a co-owner in a screen print company, I know how important it is to be able to send artwork, invoices, data, and pictures in e-mails. In fact, on many occasions, e-mail is the only contact we have with clients prior to them picking up their order. Therefore, it's important to establish a routine for sending attachments quickly, as well as knowing how to send attachments others can receive and open. Read on to learn about tips on sending Email attachments effectively.
Working with Size Limits in Windows Mail
Consider a client who has a standard e-mail address from a local ISP. Chances are good that they're not going to be able to open any attachment larger than 2 MB. You'll have to be conscious of this, and resize large pictures before sending, or only send part of a large PDF file instead of the entire thing. You won't be informed if your client doesn't get the email, and the client won't be informed he or she misses one.
Avoid sending large attachments, especially to people that you know have a dial-up modem or those that get email only on a small device like a BlackBerry, iPhone, or Mobile PC. A 2 MB blueprint of the new addition will take a long time to download.Consider adding a Size column to Windows Mail so you can keep track. If you do have a large file that you need to send, YouSendIt can be a great benefit.
Watching for Compatibility with Other Machines
Another thing to consider is that Microsoft Office 2007 is not backwards-compatible. That means that if you send an invoice created in Excel 2007, save it in the default format (.xlsx), if your recipient uses Office 2003, they won't be able to open it. You'll need to change the default file saving format - today. For more information read: Office 2007 – Change the Default Location for Saving Files.
Be sure not to send files in native formats, like Adobe Photoshop's .psd format. If the recipient doesn't have Photoshop, they won't be able to open it. If you're sending an image, use the program's Export command to change it to a JPEG or GIF first. (This also keeps others from editing your artwork and using it without paying!)
Options for Sending Attachments
There are many options for sending attachments. You'll need to find the one that suits your needs the best.
You can use the Insert menu, and choose File Attachment. Then, you can browse to the location of the attachment, which will likely be in one of your personal folders. This is one of the more common ways to add an attachment, but often the most convoluted.
You can drag the file to the e-mail and it will attach itself automatically. If you have both the New Message window and the window that holds the file open, this is a good option.
You can also right-click the file's icon, select Send To:, and select Mail Recipient. This method attaches the files to a new email, but won't work with forwards or replies. This method only produces a new e-mail message.
You can also email from within applications, such as Microsoft Word or Excel. Generally, you'll find the desired option under the File menu. Although I can't say why, often this method fails. If you use it, look in the Sent Items folder once it's sent to make sure you actually sent the file and the version desired.
For related information visit: Microsoft Office 2007 – Office's New File Formats