What is the Relationship between Strategic and Financial Planning?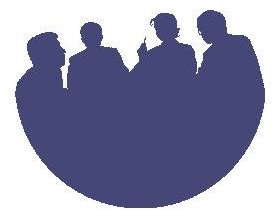 What is the Relationship between Strategic Planning and Financial Planning?
One of the business lessons learned from the recent economic depression is the understanding that there is a significant relationship between strategic and financial planning. Business strategies have to take into consideration the available resources and the viability of the project — not just in terms of profit, but also in terms of growth.
A project may have generated only a modest amount of profit but if such profit was generated without resorting to borrowing or without having to rely on capital financing, then that denotes growth. The business strategy employed allowed the company to increase the proportion of its assets over its liabilities – wherein the difference between these two components is the owner's or the stockholders' equity.
However, the initial step in understanding the relationship between strategic and financial planning is to first have a more vivid comprehension of strategic planning as a business process..
What is Strategic Planning ?
Strategic planning encompasses a broader concept of a business plan where projections to be made go beyond financial planning and current market forecasts.
Defining your Business Objectives- The process starts by clearly defining your business objectives, aside from the concept of profit making. This may sound vague but as an example, your other business objective can be as simple as stating your company's vision or mission; e.g. "To be recognized as a certified and reliable provider of Eco-friendly toys."
Assessing your Business Strengths and Weaknesses- Strategic planning also involves formulating business strategies based on your internal set-up as well as the external factors that can affect your business. This entails assessing your strengths and weaknesses of how you run and operate your business. If your trade is home-based, one of your possible weaknesses is that your business lacks the image that can project its capacity to meet increased production demands. This means that you have to make sure that there is an existing and viable market for your product.
Effective business strategies mean creating an advantage by keeping your investment exposure at low levels. In so doing, it will bring you financial independence because you can build your business and its image without relying on investors for future growth.
However, all these entail evaluating external factors such as technological advancements, federal environmental regulations, global trade and foreign exchange rates, employment regulations, political unrest and the likes. These external factors may affect the demand or marketability of your product.
Analyzing your Business Industry- In analyzing your business industry, what you should consider first is whether the full-scale manufacture of your product will be capital intensive or if there are possible alternatives, substitutes or financial grants available to meet the potential demands of the industry.
Is your product susceptible to obsolescence in the light of technological developments and advancements or can your product hold its own by targeting consumers who are averse to the effects of technical gizmos? You will also have to consider your competitors and how you intend to compete against well-established brand names. These are only some of the areas to consider, in analyzing how you stand to gain in your chosen business industry.
What will be the Effect of Your Strategic Planning to Your Financial Planning?
As an entrepreneur, your business budget should be segregated from your personal funds. The business budget becomes part of a financial plan because you will aim to project the most realistic income from a defined and limited amount of financial resources. The financial planning processes will include working out your operating expenses and staying within a safe margin, thus limiting your exposure to the impacts of inherent or unexpected business risks.
Integrating Business Strategies with Financial Planning
1. Determining your Market Share to Determine Your Cash-Inflow
To determine your market share you will have to research the current market preferences; this is often done by conducting business surveys as part of your marketing process. You may want to do it on your own to keep your expenses minimal, since there are websites who offer free survey forms and downloadable survey software. A 30-day trial period can be a good start.
Please proceed to the next page where our discussion of the relationship between strategic and financial planning continues.
Integrating Business Strategies with Financial Planning (continuation)
2. Establishing the Market Trend Via Surveys- Let's say you surveyed about 100 product consumers and your product garnered only 10% or only 10 people. You may opt to go into promotional advertisements by giving out flyers, brochures or demos in craft fairs.
However, before doing into this, it is best to research more about the ten people who participated. Find out what are their common factors, where can you find them, their age group, their genders, or their ethnicity, by sending them a thank you note. In sending out a thank you note, you can ask them to fill in some more questions including suggestions on how you can further improve your product. By zeroing in on your target market, you will be able to direct and optimize your promotional efforts to areas where you will likely have the most number of potential customers.
3. Gathering Factual Data from Veritable Sources: Business analyses has become a widespread practice and it covers analyzing not only your business but also that of your competitors and the entire retail trade. Information you will derive from the latter will give you leads about consumer preferences and behavior. In knowing the retail business industries that are perforrming from those that do not, you will have a feel on how the general buying public will respond to your product. A good source of this information is the US Census Bureau's Economic Census, which provides comprehensive data about retail trading in different levels and by state to state locations.
4. Analyzing Trends in Job Loss Statistics - Study the unemployment graphs and take note of the seasons or months when most businesses have to temporarily reduce their workforce. For worst case scenarios, you could also analyze which industries are resorting to mass layoffs. Work reductions and mass layoffs are indications that the industry is not earning enough to sustain its largest overhead cost. If it's seasonal it may be due to climate and weather changes and their effects on the consumers' buying habits. Otherwise, a general lack of income means lack of consumer demand.
These exemplify how strategic planning can directly influence your financial plans. In line with our example, you will be able to establish Projected Cash Inflows. Your current sales and perhaps projecting a 10% increase in sales would be conservative enough as your target aim. Sales will be expected to improve in line with your strategies for marketing your product.
Projecting your Cash Outflows
For this purpose you will also take into consideration that the total costs you will project as additional expenditure for promoting and/or improving your product, should not exceed the projected 10% increase in sales. This is the margin in which your new strategies would generate a break-even result.
As part of all the strategic planning analyses you will do, you should also realize that most established companies or brand names will make use of their websites to sustain the promotion of their products. On your part and aside from your own website, you may have to come out in the real business world to fulfill your objective of "being recognized as a certified and reliable provider of eco-friendly toys".
You may have to approach department stores or daycare centers or go into craft or school fairs. You can recruit salespersons to promote your product via introductory prices to different neighborhoods or communities and pay only sales commissions.
Hence, in projecting your Cash Outflows, most of your expenses are largely based in fulfilling your first strategic planning objective: "Be Recognized as a Reliable Provider of Eco-friendly Toys". It simply means that the relationship between strategic and financial planning is not only about profit making. It is also about strategizing on how to keep your business financially healthy and stable by overcoming the weaknesses in your business set-up.
Reference Materials and Image Credit Section:
References:
Image Credit:
Image courtesy of wikimedia commons