The Best Free Accounting Software and Where to Find It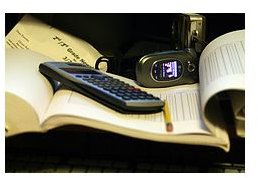 Is Free Accounting Software Really Free and Safe?
Depending upon what your accounting needs may be, there are various free downloads available. Some of them do come with caveats such as downloading some Microsoft tools or other applications. Before you download any of the free accounting software listed below, it's best to contact your network administrator or a computer technician to ensure its safety. Keep in mind that some security programs will block downloads or ask your permission prior to downloading files from the Internet.
Free Accounting Software 2.0 – This software claims it is totally free and once a name and email is provided, you are provided with a link to download the 2.0 version of this accounting program. Some of its features include cost accounting, inventory accounts receivables and payables, create a company wizard and multi-user capabilities if you use the back-up/restore technique. Maintain numerous bank accounts, track your purchases, make journal entries, create a chart of accounts and even write checks. It also features a bank reconciliation module. This software is intended to grow with your accounting needs. Installation requires you have Microsoft's SQL Server 2000 already installed, which is available free from Microsoft. They offer an online support forum if you have questions when downloading. Although the home page of Accounting Software 2.0 insists you have the SQL Server with MSDE installed, once you read the installation FAQ's you are warned that during download, allow the program to install these manually for you and do not attempt to download them on your own. This program only works in Windows formats including 98, 2003, and XP.
Free Ware Files - Be wary of this website. While it does offer a list of free software, avoid downloading directly from the Free Ware Files websites. It is a good place to view accounting software reviews by actual users, however. It's recommended you browse each program download available and click on the link that says, "visit company website." From there, you won't experience Free Ware's automatic check of your computer system that you can't stop if you download from their website. If you're not a computer techie, you will need to call one to get the scanning program removed.
Image Credit: UGGG Accounting by Cameo Steph / The Commons
Free and Somewhat Free Accounting Software
Other accounting software downloads may look free but often come with fees:
Tax Act – While this is not typical accounting software, it is a free program to help you file your taxes. The download is free and you can get free updates annually. Be wary that only the Federal Edition is free and you will pay for the Deluxe or Ultimate Bundle editions. This software also allows you to e-file your return but if you own a small business and have a corporate entity, it's best to let a professional complete your tax return.
Nola Pro - This accounting software offers accounts payable and receivable options as well as inventory management. You can complete payroll and print checks and a general ledger is available. The caveat here is that you can choose the "free" online version and experience Nola Pro for one month, after that it will cost you $20 monthly. Nola Pro also offers a free download that works only with Windows platforms. If you click on the free Windows download you are redirected CNET where they promise no add-ons will influence your computer hardware but it's recommended you complete the online demo first before downloading.
Free Comes With a Price Tag

It appears when searching for free accounting software on the World Wide Web, that "free" comes with a price tag. Nothing would be sweeter than finding totally free software that meets your accounting needs.
If you visit the Small Business Administration's Tools section, you'll find many preprogrammed forms in a Microsoft Excel format that can help you forecast sales and expenses, create a balance sheet showing assets and liabilities, and cash flow and income statements. If you're proficient in Excel, most of these templates can be created on your own and customized to your accounting needs.
A search for free accounting software is not a total waste. Most online companies who claim their software is free also offer demos for you to play around with before you buy. Before you make a decision to purchase any software online, make sure you read the specifications and if you're unsure, ask a techie.
Image Credit: Free Trial Offer by Angelina Merkel / The Commons