A Toll-Free Number Can Help Your Small Business: Should You Get One?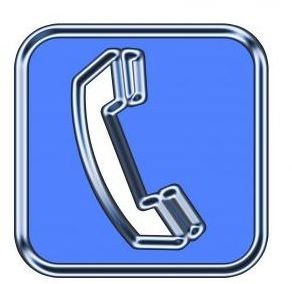 Why Have a Toll-Free Number?
Any business that is serious about its success needs to have an 800 number that customers can use toll free. This is now easier than
ever to accomplish, thanks to the many toll-free number services that exist today. They will assign a number to your business, and when that number is dialed any phone line that you choose will ring–even your cell phone. What used to be available only for the elite in the business world is now available for the small business owners of the world. Best of all these, services are cheap, reliable, and professional.
Put yourself in the shoes of a customer. If you happen upon a website that contains all the information you need and you are ready to buy the product that it sells, what do you do when you see a local phone number only? Do you think that the business is small? Maybe you think it is not very successful. Then again, maybe you just don't want to flip the die for the phone call. More than likely you will click off that website and find one that has the same info, but that also offers you a toll free way to call.
This is exactly what happens with visitors who come upon your website. Instead of giving them a bad impression and prompting them to go to your competitors' websites, why not invite them to call you by providing them with a toll free number? After all, these toll-free number services are:
• Cheap: You no longer have to pay and arm and a leg to the phone company in order to have a toll-free number. Many of these toll-free phone number services start off at under ten bucks a month, and even at that cheap price you get quite a few features.
• Reliable: All the quality toll-free number services have award winning technical support teams in place, many of them on a 24/7 basis. From setting up your greeting to recording your voicemail, if you need help toll-free number wise, they are there for you.
• Professional: Having a toll-free number just makes good business sense. The fact is that more people will call a toll-free number versus a local number. Plain and simple, if you have a toll-free number, you can expect more phone calls. It gives your small business the illusion that it is a multi-national business, and by having an easy way for potential customers to contact you, your business moves from being a local star to a national and even global juggernaut.
For the ease and the price, why wouldn't you want to get a toll free number for your business? You no longer have to deal with the phone company and play by their rules as toll-free number service is now for the business masses and no longer only for the Fortune 500. However, once you have a toll-free number, you can expect people to think that your business is in the Fortune 500. Even though you're not, as long as you don't tell, neither will anyone else.
Image credit: sxc.hu, Hisks