What Are the Top 5 Debt Collection Software for Small Businesses
The Top 5 Debt Collection Software Programs
In the world of small business, with slim profit margins and ever-increasing costs, managing accounts receivables is an important function to the life of the business. Many small business owners find collecting on debts from outstanding accounts or customers a tedious and sometimes expensive process. Many customers are unable or unwilling to pay invoices, and small business owners find that it is often more expensive to track them down for payment than it is to write off the bad debt.
No longer do you have to spend valuable time and money pursuing unpaid invoices. Affordable software is available that takes care of the accounts receivables for you. Here's a review of the top 5 debt collection software for small businesses.
1. Bill Collector in a Box
This software offers the biggest bang for the business owner's buck when it comes to collections. For one low fee, this software features unlimited demand letters that address issues such as bad checks, charge-offs and overdue invoices. Bill Collector in a Box allows you to report debtors to each of the three credit reporting agencies, and share bad check information with over 70,000 banking institutions and retail locations. Bill Collector in a Box is available for instant download and offers a 30-day free trial. You can also buy the software version at local retailers for $49.99.
2. Decca Software Company
Offering a user-friendly interface that allows you to track and stay in contact with your debtor as well as maintain updated records, Decca Software's CollectionsMax is a great solution for a small business with few employees. For a one-time fee of less than $200, CollectionsMax will manage up to 1,000 accounts and can be accessed by up to five collectors. Integrate the software with Microsoft Office to create customized demand letters. Decca Software also offers a free 30-day trial.
3. Collect Software
If your business uses Quicken, Quickbooks or Peachtree accounting software, you will find integrating your accounts payable function with your collections seamless and simple. Collect helps track outstanding invoices, and provides you with a simple way to update your accounting software when payment is complete. This software simplifies the often tedious process of updating and combining all of your software functions. Pricing for the software varies and is based on the size of the company and the options selected. Contact the company's representative for pricing information.
4. Lariat Collection Software
For small companies that are short on time, the Lariat Collection Software offers an automated solution for keeping track of your accounts payables. This web-based program allows you to see all of your overdue accounts at a glance and select the best solution for your business. The software will deliver a customized automated message to your customers, eliminating the need for costly in-house collections agents. The software also offers a self-service option that allows your customers to manage their own accounts and set up payment plans. The Lariat collection software charges users a monthly fee of $150 to use the service. This price also varies based upon selected options.
5. Recovery Report Debt Collection Software
Delivering specialized, downloadable reports and down-to-the-penny recording, Recovery Report from the MDansby corporation is an excellent tool for tracking and recovering outstanding debts. For a one-time fee of $199, you can access a full range of features, from case management to debt tracking and calendaring. Get your collection efforts up and running within hours. In addition to the software, call center support is available with the Recovery Report software.
If you need help managing your accounts receivables, why not try one of these top 5 debt collection software for a small business?
Images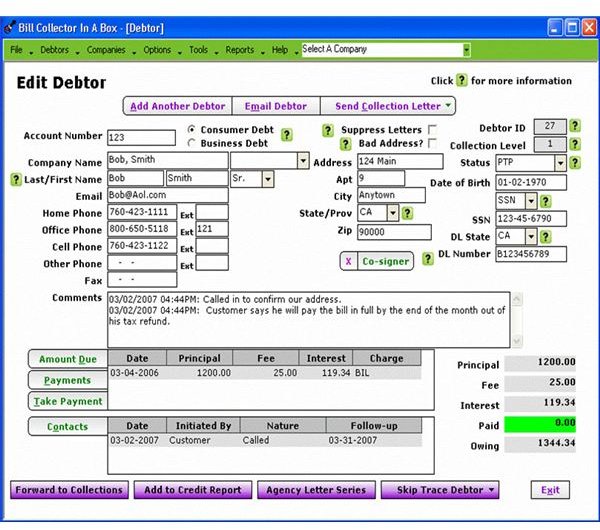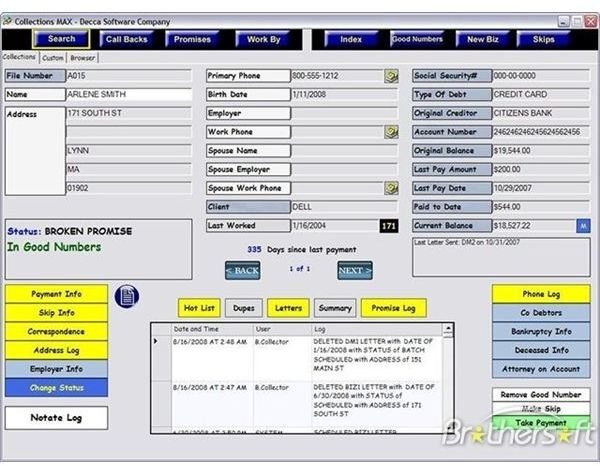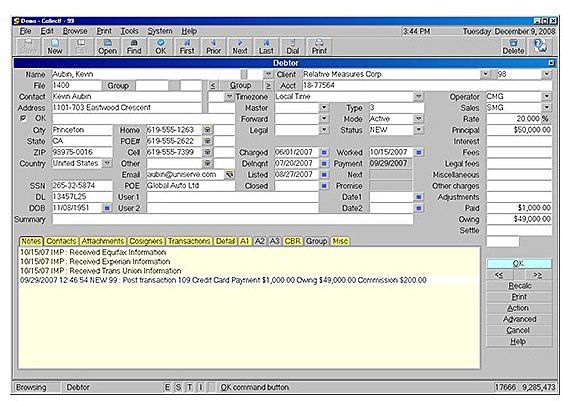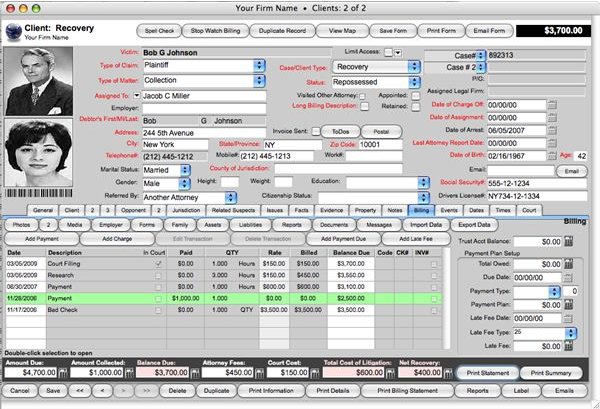 Image Credits: