Free Example of a Pro Forma Invoice & How to Create One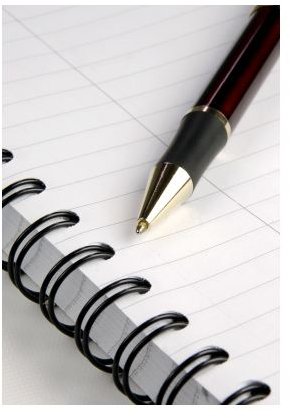 What Is A Pro Forma Invoice
A pro forma invoice (also spelled proforma invoice), is most commonly used in transactions occurring with international trade agreements. One of the most general uses for this document is to provide information to international governments in order to properly calculate foreign currency allocations. Also, it is useful in providing detailed future shipment information and opening letters of credit.
In the normal course of domestic business, the proforma invoice serves as a negotiating tool. Surprisingly, many businesses use this document in place of an official commercial invoice because much of the same information is listed on the pro forma invoice. In this case, the pro forma invoice merely provides advance notice to buyers on the details of their shipment orders before such agreement becomes binding. This allows buyers with enough information to strategically plan and control their inventory and cost measures.
Advantages of Its Use
The advantages of the proforma document is that it is not a binding document, unless it is signed by the buyer who agrees to the terms. Therefore, this allow the buyer and seller time to negotiate over pricing, product, and/or other issues. Also, this document allows the buyer access to complete accurate and clear guidelines to the agreement set forth between the two parties. Often times, proforma invoices are requested by importers when international trade transactions occur. This document will provide the importer with all the information needed in order to make an informed decision as to whether they are going to buy from the seller. Once the buyer has signed the invoice, the terms have been accepted and cannot be changed or altered in any way without prior consent.
Image Credit: https://www.freedigitalphotos.net/images/Office_and_Stationer_g145-Notebook_And_Pen_p20413.html
Common Mistakes Associated With Its Use
In some cases, companies mistakenly fail to include enough information, or provide inaccurate information on the pro forma invoice. Usually, this will cause the buyer to request a newly revised proforma invoice, thus further delaying the sales process, or even causing the buyer to reject the offer altogether. Most importantly, this can create a bad reflection on a company, as the buyer is expecting the proforma invoice to accurately represent a company's products.
It is important to note that the most common mistakes with this document are incorrectly calculating foreign currency allocations and export cost. Before releasing this document to the buyer, you should double-check your calculations for accuracy before sending the invoice to the importer.
Pro Forma Invoice: Included Details
When sending out a proforma invoice, the document should provide as much detail as possible. The document should contain key information such as:
Name and address of seller
Name and address of buyer
Buyer's reference number
List of items quoted
Total price of each line item (List per unit cost and extended totals)
List measurements and weight per product
List discounts
List terms of sale or Incoterm used (Include delivery point)
Payment terms
Estimated shipping date
Validity date
Example of a Pro Forma Invoice
If you have never used a pro forma invoice before, here is an example of a pro forma invoice. (You can also recreate this invoice by using Microsoft Word. Click on the link for further instructions.)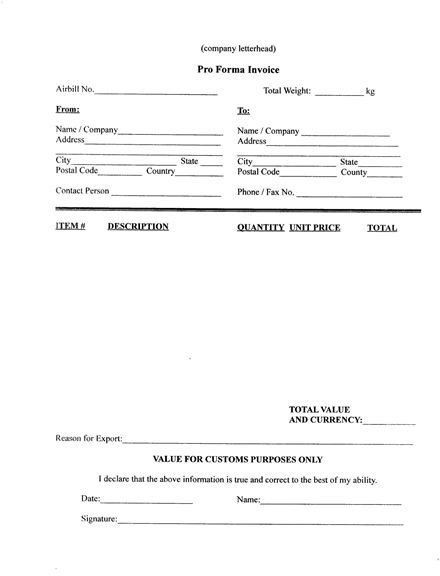 (Please click on the image to enlarge.)
By creating a professional proforma invoice, you'll be able to give your customers the confidence in knowing that their shipments will be handled both accurately and expeditiously. Also, remembering that this document is going act as your sales agent, and should be geared toward enticing the buyer to purchase products from you. Therefore, you must make sure that this invoice is as clear, concise, and detailed as possible. Whether you use the pro forma document as a preliminary invoice, or for international trade transactions, knowing what to include in this document will be key to the success of your business operations.