What Are the Different Types of Business Letters?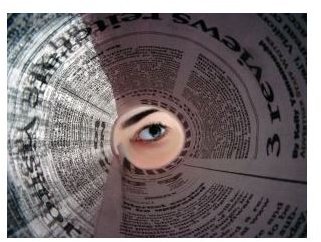 Different Types of Business Letters
Business letters are a crucial part of the communication process within the internal as well as external
business environment. The two primary types of business letters include Business to Business (B2B) letters and Business to Customer (B2C) letters. There is also a third category of business letters that may be written to different government agencies, non-profit organizations, employees, or other individuals such as the editor of a newspaper.
Sales Letters
One of the traditional marketing tools is the sales letter that is written to the prospective clients or existing clients of the business to introduce them to a new product or service offered by the business. A sales letter must be sharp and effective like an advertisement copy that excites the interest of the target reader in the new product or service that is being promoted. In the era of the Internet, many businesses have turned to email marketing as an electronic version of the traditional sales letter.
Letters to Distributors
Large businesses that have an extensive distributor or dealer sales and servicing network need to be in regular communication with the network. Business letters to the distributors may be promotional or motivational in nature, announcing new schemes and incentives, or apprising them of new product launches. Sometimes quality and service issues with specific distributors may also need to be addressed through written communication.
Letters to Shareholders and Investors
The financial investors, creditors, bankers and shareholders are an important part of the business organization. Any new policy decisions, management changes, takeovers, mergers, acquisitions, product or geographical diversification may need to be informed to these stakeholders through written communications. If the business is introducing a new financial instrument to raise finances for a new project, it may first like to communicate with the existing stakeholders to invest in the project.
Letters to Suppliers and Vendors
Suppliers of raw materials and vendors for different components of the company's products are critical to the business. Business letters to these parties are important whenever there are some quality issues to be addressed, or new improvisations and innovations are necessary in the existing product line of the business. Customer feedback about quality, features and performance may also be shared with the suppliers and vendors through written communication.
Letters to Employees
It is necessary for any business to communicate with its employees from time to time. Large and medium or geographically dispersed organizations may choose to communicate periodically through letters or emails with the employees. This written communication may deal with the issues of employee motivation, compensation, bonuses, rewards and incentives, highlighting the achievements, setting new targets and goals for the business, discussing market challenges that the organization faces, or introduction of new management personnel and other such information.
Apart from these important business letters, there are several business communications on a day-to-day basis to handle the operational side of the business. These may include demand or inquiry letters, apology letters, acknowledgment letters, appreciation letters, credit and collection letters, complaint letters, and letters of congratulation, recognition, recommendation, rejection, sympathy, charity and such other subjects.
Photo Credit: emsago www.sxc.hu