Tips on How to Develop 3 to 5 Year Sales Forecasts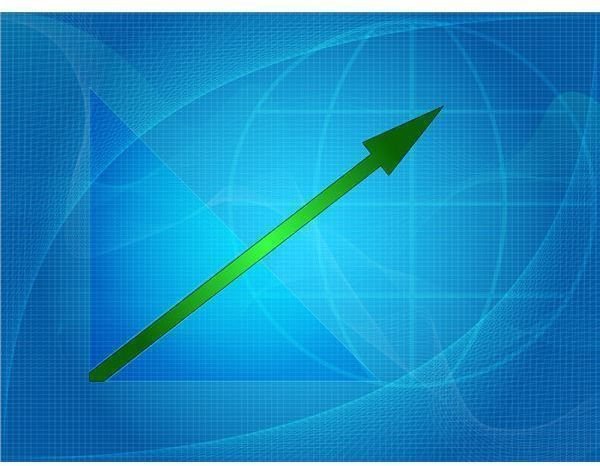 The Value of Long-term Sales Forecasts
It's hard enough to predict sales one year out! Why would you want to attempt this process for an even longer period of time? Learning how to develop three to five year sales forecasts allows a business to:
Compare experience with industry benchmarks
Identify problems early
Set realistic goals
Set pricing to achieve profits
Motivate employees
Consider future viability
Perform break even analysis
Prepare a realistic budget
Gain an in-depth understanding of your business
Plan for capacity and staffing
If creating a sales forecast seems a little like picking a number out of a hat, then you might need to re-think your methodology. Although this financial tool has an element of subjectivity, there are also some concrete things you can do to improve your estimates. A robust process that provides the best predictions will be integrated with financial, marketing and strategic planning initiatives.
Start with a One Year Sales Forecast
Start the process by making a one year sales forecast. Although elaborate software products are available for this process, an Excel spreadsheet, such as the one that accompanies the article Developing a Sales Forecast in Excel will do the job. Another example that is also available to download is explained in the article Sample Sales Forecast Template for the Small Business Owner.
To establish a one year projection begin with the previous year's actual sales and then adjust each month for anticipated growth or other expected changes. A business owner is more likely to have a feel of changes over a one year period. If no significant changes are expected, then simply multiply past sales by a percentage of inflation factor.
Look Back to Move Forward
Although a relatively simple calculation will suffice in predicting sales one year out, developing a three to five year forecast usually involves more acumen. Proven techniques involve correlation analysis, regression analysis and other statistically modeling. The longer you have been in business, the more data points you will have to predict the future. The more research that is performed on variables that impact sales, the better the predictions. In the article Explaining Common Sales Forecast Formulas, various mathematical techniques are described.
If you aren't ready to invest in statistical software, but still need to develop 3 to 5 year sales forecasts, then use an Excel templates, like those referenced above to perform calculations for subsequent years. In the next section, additional factors will be reviewed that will effect the percentage growth calculations that you enter.
Consider Parameters that will Impact Your Estimates
Even though mathematical models reliably predict the future based upon prior experience, the estimates will only approach an accurate approximation if everything stays the same. And, of course, this will not be the case. Some external parameters to consider are:
Economic conditions
Seasonality of business
Competition
Technological advances
Political events
Trends
Changes in customer base
Weather
Changes to internal factors will also impact a sales forecast. Some areas to review are:
Staffing
Credit policies
Procedures
Product selection
Marketing plans
Plant expansions
You will be prompted to review many of these factors if a software package is purchased. If you are going a less formal route, contemplate how these parameters will affect your sales in the future. Look to trade associations and market experts to help you formulate your assumptions. After careful consideration, adjust the growth percentage that is applied to prior year sales numbers.
Note that different lines of products may require separate analysis to improve accuracy. In addition, consider calculating a best and worse case scenario sales forecast.
A Never Ending Process
Establishing a forecast is useless without ongoing comparison to actual results on a routine basis. As you become aware of changes to your assumptions, document the changes and reforecast. The ongoing process of analysis will help hone your skills in making 3 to 5 year sales forecasts and ultimately improve the reliability of your estimates.
Image Credit: https://www.sxc.hu/photo/1116230