Where to Get the 5 Best Free Business Process Analysis Software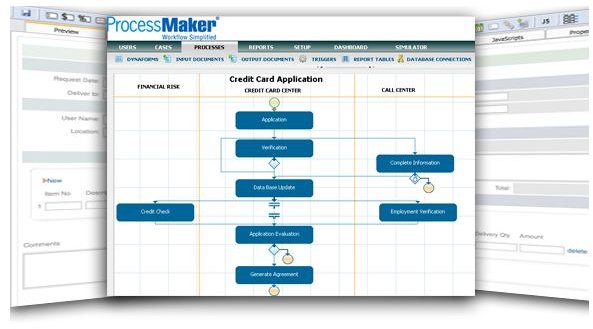 Introduction
Business process analysis (BPA) is simply the discipline of identifying needs and finding solutions when it comes to any business. It is a means to the end of making businesses run better, and there are numerous software products that are available to help business process analysts do their job more efficiently. In no order, five top free business process analysis software applications include ProcessMaker, uEngine BPM, ARIS Express, Bonita Open Solution, and Intalio Community.
ProcessMaker
ProcessMaker is open source business process management and analysis software that is specifically designed for smaller and medium sized businesses. It helps users to manage workflow with efficiency and no programming experience is necessary to design and run workflows. You can create forms, designate routing rules, manage roles, and automate processes.
Pros: Open source, fully customizable; Cons: Web-based application may not work for all businesses.
uEngine BPM
uEngine BPM is another free business process analysis software that is open sourced. It's been registered at SourceForge.net since the year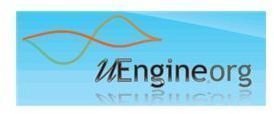 2003. It's divided into three major components: its modeling tool / process engine; the dashboard and process portal; and an OLAP (online analytical processor)-based process analyzer.
Pros: User friendly; Cons: May not allow enough complexity for some users.
ARIS Express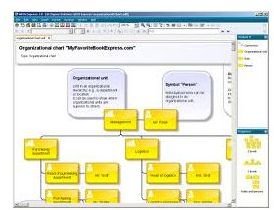 ARIS Express is the free version of IDS Scheer's ARIS business process modeling software. It allows intuitive and fast business process modeling. It is great for beginners to business process modeling and there is free training material available. Results from ARIS Express can be re-used on professional versions of ARIS products.
Pros: Easy to be productive right away; Cons: Lacks functionality of professional versions of the software.
Bonita Open Solution
Bonita Open Solution is an overall "User Experience" platform that includes free business process analysis software. The latest release of Bonita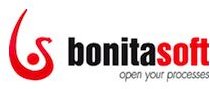 Open Solution, version 5.0, is a redesign with a graphical user interface (GUI). It also has numerous ways of connecting to other business applications, such as Oracle and Microsoft data bases.
Pros: Redesign, new GUI; Cons: not an "open core" licensing model, which may be of interest to programmers.
Intalio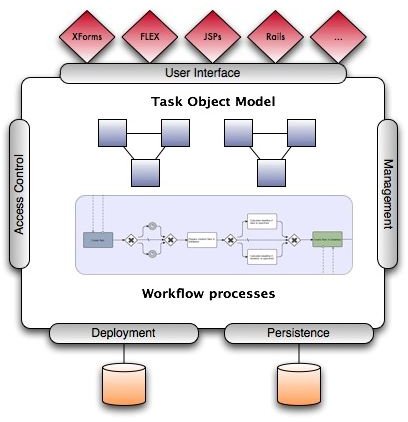 Intalio is built around a modeler and a business process execution language (BPEL) engine. The "community" version is a free business process analysis system and provides the components that business process analysts need for design, management, and deployment of processes like Business Rules Engine and Business Activity Monitoring. The community edition is made up of the Intalio Server and the Intalio Designer. The Designer lets you model business level processes and turn it into an executable BPEL process without writing any code.
Pros: Plenty of online resources and discussions; Cons: cloud-based computing may not be for everyone.
Summary
Free business process analysis software is not just limited to "trial" versions, but in many cases, is fully-functional software. Those with programming skills may particularly be interested in the open source software, which they can customize and share with the community of like-minded BPA software users.
References and Image Credits
Image Credits: