Small Business Benchmarking: Improve Business Performance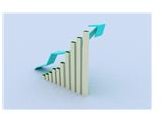 The Myth: Benchmarking Is Just for Big Business
Benchmarking is a tool used for business process analysis that compares key metrics of a company with those of leaders in an industry. Comparisons can be made in almost any area including finance, sales, marketing, and operations. To be beneficial, the process must be ongoing and include analysis followed by goal setting and implementation of changes, if necessary. Xerox is credited as an early adopter of this management tool in the 1980's. Since that time, various experts have honed processes to systematically analyze business practices. For example, Robert Camp provides a 12 step methodology in his book Benchmarking: The Search for Industry Best Practices that Lead to Superior Performance. The most basic process involves deciding what to study, creating a metric to measure, studying a leader in the industry, analyzing how to improve performance, and making changes if necessary.
If you think that benchmarking is only for big business, then guess again. A small business reaps benefits as well:
Small business benchmarking allows a business to:
Reduce costs
Discover new ideas for products, technology and processes
Avoid mistakes made by other businesses
Focus attention on excellence
Improve commitment to goals
Focus on true measures of productivity and excellence.
Identify Areas to Compare
Small business benchmarking comparisons can be made in the following broad categories:
Competitive benchmarking compares similar companies
Internal benchmarking compares internal operations of the same company (i.e., different sales divisions in the same company)
Functional benchmarking compares companies that perform similar functions (i.e., different types of marketing services)
Generic benchmarking compares processes that are same across industries (i.e., human resources or procurement)
The areas that a business chooses to study depends on the industry and problems. Some areas of focus include:
Revenue streams
Sales efficiency
Costs of sales
Financial ratios
Marketing effectiveness
Customer satisfaction
Employee satisfaction
Operational efficiencies
Techniques to Gather Competitive Information
Once the areas of focus have been identified, gather information on your competitors. Be mindful of the credibility and quality of the information you gather. Try a combination of these techniques:
Participate in trade groups that may already track the data you are looking for or have information on best practices.
Ask competitors to join a peer group. Companies may be more willing to participate if it will increase overall traffic or offer opportunities to reduce costs for all involved.
Conduct surveys and gather information from customers.
Hire a professional consultant.
Visit competitors and ask questions, either locally or in another city.
Talk to suppliers.
Talk to employees.
Analyze financial statements and reports for public companies.
Talk to experts at trade conferences and online forums.
Confer with peers on professional networking sites like Linked-In.
Contact the American Marketing Association.
Tips for a Small Business
The premise of benchmarking is that continually tracking key metrics will allow a business to make changes and see the results over time. Establishing a process to routinely review and analyze progress is important. However, a small business may be reluctant to undergo the work involved to set up a formal process. If you fall in that category, consider an informal process. Use some of the techniques discussed above to gather data on a routine basis and evaluate if some changes to your business strategy are in order. You don't need to begin a formal tracking process. Instead, schedule time to routinely keep on top of what your competitors are doing and systematically evaluate new information against your own business practices.
If you decide to pursue a formal route, then start small, with a problem area or a few key metrics, and then move to a more robust system if desired. A template for tracking benchmark data is available in the Bright Hub Media Gallery. This approach will reduce the start-up time and expense of the process. Small business benchmarking may seem like a lot of work. However, it may provide just the edge needed to move your business to the top of the leader's list.
Image Credit: https://www.sxc.hu/browse.phtml?f=download&id=1144344