Liability Insurance for a Small Business: How Much Do You Need?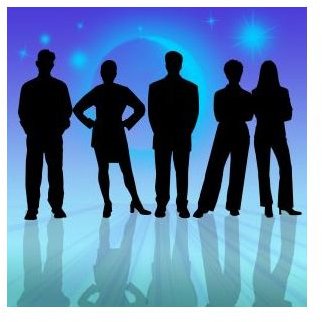 One of the steps that you should take when launching a venture is to buy liability insurance for small business. Liability insurance protects you from lawsuits that may pose a threat to your assets, such as your home or car. The cost for legal fees and judgments that may be awarded to a plaintiff in a case against you can soar into the range of hundreds of thousands of dollars, even if you run a business out of your home. When you don't have that amount of cash set aside to pay for a lawsuit, it's important to get enough coverage to pay on your behalf.
General Liability Insurance
When you buy general liability insurance, you can expect the following in most cases:
Coverage for bodily injury
Payments for property damage claims
Legal representation in liability lawsuits
The amount you need will depend on your line of work and what you can anticipate in damages for bodily injury and property damage. For example, an online service business owner will require less coverage than the owner of a pizza franchise.
When trying to figure out how much general liability insurance coverage you need, there is no relationship between your gross sales and the amount of the policy amount that you need. However, your gross sales can help you to determine what you can afford, since many insurance companies use gross sales as the basis for determining a premium amount. Research what percent of gross sales is paid by other small businesses in your industry for liability insurance. Trade associations and other industry statistics will have the information, and pay as much of that figure as you can afford.
Specialized Liability Insurance
Some professions require you to obtain specialized liability insurance for a small business owner. Some of the typical policies include:
Errors and Omissions
Malpractice
Employment Practices Liability
Technology Services Liability
These policies are designed to cover you if the liability claims result from an action or inaction on your part while delivering professional services or while dealing with employees. General liability doesn't cover these matters, and therefore it's important to buy a separate policy as required by licensing boards or by the industry you're in. Determining the amounts of specialized liability insurance you need is easier than trying to figure out what you need for general liability insurance. The state boards that oversee your industry often set minimum amounts. If there aren't any set amounts, you can find out what the average policy amounts are from the professional organizations and associations in your industry.
The bottom line is that industry norms are the best resource for how much liability insurance for your small business you'll need. Those norms are often based on legal settlements and legal costs and they vary from one profession to the next.
Image Credit: Laura Leavel / stock.xchng.com