Easy to Start Home Business - Become a Homepreneur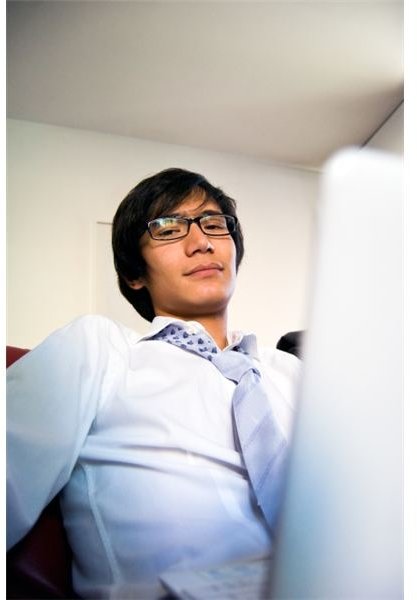 Do You Want to Start a Home Business?
There seems to be a negative correlation between the desire to start a home business and the ease with which the ideas fall into place. It is possible that anxiety over what to do and when and how to get it done can clog the creativity that is necessary to come up with new and easy-to-start home business ideas.
Easy to Start Home Business Ideas
The following is a list of ten easy to start home business ideas that are intended to jump start your creativity and get you on track to figuring out exactly what you want to do.
1) Become a Freelance Writer or Blogger
Freelance writing may be more lucrative than blogging, especially at the start, because it takes time for a blog to build subscribers hence the slow drip of income at the beginning. However, all that is required to get into freelance writing or blogging is a computer and an internet connection. There are lots of "paid to write" website that literally pay you for your submissions and you can also bid for contract writing jobs on sites such as Elance.com and Guru.com.
2) Start a Jewelry Business
This is a very talent-specific business. Although you can take a jewelry-making course and get started once you complete it, this business is probably better for people who actually already enjoy crafting and making jewelry.
3) Start a Photography Business
If you have a passion for taking pictures, why not turn this into a money stream? You can start advertising yourself for hire at specific functions such as weddings, anniversaries and even corporate events. This can be done from the comfort of your home and you can build an online portfolio to show off your work.
4) Turn Event Planning into a Home Business
Event planning can make lots of money if done right. It might be better to specialize because then you can position yourself as an expert, not to mention you will tend to get a lot of business from referrals which don't cost you any advertising dollars.
5) Join a Direct Selling Program
You might think that becoming an Avon Lady or selling Mary Kay products is saturated but if you are great at selling then you can excel even though there are a lot of other representatives out there. The advantage of going this route is a low start-up cost, tried and tested products and even ready-made advertising campaigns.
6) Become a Virtual Assistant
If you have a lot of experience in office management then you might be great as a virtual assistant. You can operate from home and run everything from your computer at a remote location.
7) Start a Gift Basket Business
Gift baskets are truly amazing presents. They make an impact and they can be custom designed to suit the receiver or the occasion. Running this type of business from home is super easy because you can store your items, compile and then sell on an order-first basis.
8) Home Staging or Interior Decorating
Interior decorating is an interesting business for those who have a flair for dressing things up around the house. It involves proper space planning, designing for function and comfort and of course turning previously bland spaces into something that looks like it came from the pages of a magazine. Home stagers act like interior designers but their main focus is to decorate in a neutral and appealing way to get a house sold. There are online courses in both fields and you can work using your home as your base.
9) Start a Landscaping Business
Some people love to be outdoors and they get inspired by improving curb appeal and making the garden look great. If you have a knack for this type of work then why not offer your services around your own neighborhood and move on from there?
10) Offer Daycare Services
Starting a daycare from your own home can be a terrific idea for someone who loves to be around children but of course you need to have the space to do it. You also need to be able to win the trust of parents if they are to be expected to leave their children in your care.
Hopefully these easy to start home businesses have inspired you to turn your dream of working from home into a reality sooner rather than later.
Image: graur razvan ionut / FreeDigitalPhotos.net