Looking For a Simulation Game to Run a Business? A List of Free and Paid Sites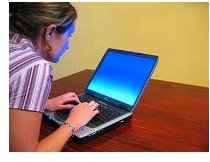 One of the best ways to learn entrepreneurial skills is to play a simulation game. To run a business effectively, you must understand basic principles of finances, marketing and sales. While a business mentor is the best resource, followed by business course or program, a game can be a fun way to hone those skills. A game also works well if you want to teach entrepreneurial skills to children.
SIMVenture
If you're launching your first business ever, then SIMVenture is for you. It's all about launching and operating a business, and the daily decision making that must take place to make your business successful. The game has won numerous awards, and is used in commercial enterprises to teach entrepreneurship skills to managers. The website features free video tutorials to help you along the way. You have to purchase a license to play SimVenture, and there are two accounts to choose from as an entrepreneur: Personal (non-student) or commercial. You'll most likely pay for the personal license, which costs $70.00, but the price may change. These are the topics covered in the game:
Finance: From bookkeeping to ratio analysis
Organization: From business planning to recruiting and training employees
Sales and Marketing: From pricing to niche and mass marketing
Operations: From quality control to time and efficiency
It's a lengthy simulation game. To run a business on SimVenture takes three years. Even if you get bored with it, you can stop and continue months down the road, when you have time or if you're still interested. Other people can use SimVenture on your PC as well. You'll need to have a Windows operating system for it to work.
JA Titan
Teens should learn entrepreneurship skills, and one of the best ways to teach them those skills is to provide them with a simulation game to run a business. JA Titan was designed for high school students by Junior Achievement Worldwide. The organization is dedicated to teaching business and economics to K-12 students, and JA Titan was launched as web-based game to further that mission. The game centers on a manufacturing company that players must run. In doing so, players learn these key business decision making skills:
Marketing expenses
Capital investment level
Production levels
Research and development costs
Charitable giving
The game includes a performance index that scores each player; participants have the opportunity to score 100 percent. If you're working with a high school student, you can track her performance and offer additional support in areas where they're weak. JA Titan is available to play for free on its website.
Coffee Shop
The purpose of the game is to grow a coffee shop. It's geared to children of all ages, but younger children can play and learn a lot. The first step is to name the coffee shop. Then, players have to make their own recipes, buy what they need from suppliers, set prices and sell coffee. Each player is given money to start their business, and then it's up to them to manage customers, market and sell their coffee successfully to the public. The game provides feedback at the close of each day, to help make key decisions in growing the coffee shop. It's free to play Coffee Shop, which is great for parents who cannot fit a game purchase in their budget.
Use of a simulation game to run a business should be limited. What's more important is real world experiences shared by other entrepreneurs in a mentoring or apprenticeship situation, or through courses and books.
Image Credit: Matthew Bowden