Better Tracking of Business Expenses: Template for Free Download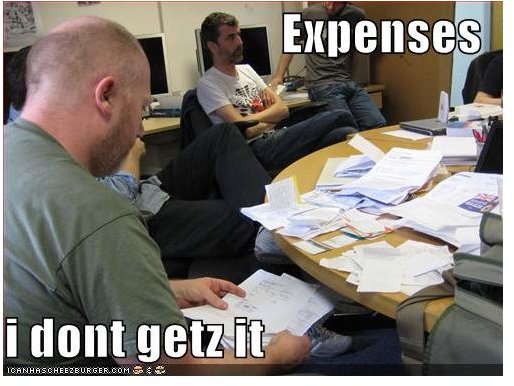 When I first became a business owner, my first thought was, "Wow how much can I sell and how much money can I make?" This is true for most new entrepreneurs—the revenues, because they are sexy and enticing. Often business expenses fall to the wayside when planning or running a business when they should be forefront in your business planning. Effective expensing is performed by utilizing a business expense template and this expense document is essential in not only analyzing actual expenses, but also for predicting, forecasting, and comparing month-to-month expenses.
In fact, if you don't know where you're spending your money and on what, how accurately can you forecast sales revenues to cover those expenses?
Beyond your start-up expenses, as a business owner, you need to take hold of daily operating expenses and make changes or adjustments where necessary.
Image Credit: Expenses: I Don't Getz It (https://www.flickr.com/photos/philliecasablanca/2459370242/sizes/o/)
Using an Expense Template
It's possible to make an expense template of your own by using a spreadsheet program like Microsoft Excel. You can list all your expense items, have them total and then see where the big chunks of money are going.
To better analyze your expenses, however, I have always preferred a business expense template that is also a revenue and cash flow analysis form. You can find a business expense/revenue/cash flow analysis template in our Media Gallery. Once you've downloaded and printed this template, let's look at the elements of the expense template and how it works. Keep in mind that this format is most desired by lenders and the Small Business Association (SBA) if you want to apply for a SBA Loan.
New Business Expensing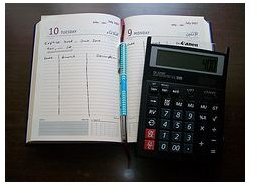 If you're a new business owner, now that you've got that expense template in front of you, the first thing you'll notice is an area for cash in bank and then revenues made. Because you are new, you will be able to enter your bank account balances, but what about revenues? Use your sales forecast numbers as expected revenues before starting on the expense portion of the template.
Once you're bank balance and revenues are entered, take a look at each expense category. Because all businesses are different you can add a line item or delete line items that aren't pertinent to your type of business.
Next, start predicting what you expect you'll spend on expenses each month. Some items such as rent, insurance, payroll, and inventory are easier to determine than others. You probably know how much your rent is each month, what you've promised to pay employees, and how much you spent on opening inventory. Other expense items such as advertising and utilities may take some research on your part. For utilities, call the utility company and get a breakdown on what the average utilities were in the past for your building. For items like advertising and credit card machine expenses, you may have to predict what you plan on spending.
Once you've entered all you expected expenses on the business expense template, it will automatically calculate your cash flow and if you've overspent or are in line with expenses. By looking at the total picture, you can then decide where you need to cut expenses. This is also a good template to utilize to compare predictions to actuals once you have some business history behind you.
Image Credit: Expense Sheet (https://www.flickr.com/photos/pshegubj/4626928612/sizes/s/)
Established Business Expensing
If you have purchased an existing business or you have some history behind your business, it's a little easier for you to use the business expense template because you'll have actual numbers to enter to see all in one easy form if you are overspending or budgeting your expenses correctly.
Established businesses should also utilize this form for comparing actuals to predictions for upcoming years to analyze where increases are expected in both expenses and revenues.
You can see how important it is to utilize a business expense template, so download our 100% free business budget template from our Media Gallery and get started on determining where you money is going while finding out if you have enough revenue to cover those expenses.