One Hour Photo Business Ideas: Things You Can Do to Make Your Business a Success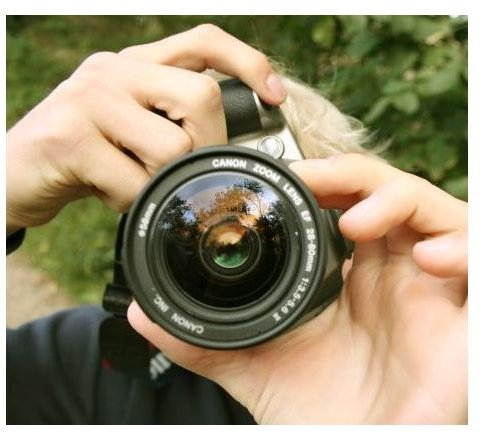 One Hour Photo Business
With the success and extreme popularity of digital imaging, photography related businesses are massively increasing in number. More and more digital cameras are being introduced in the market with more advanced features ensuring that photographers will be attracted to the new add-ons. One way of taking advantage of the popularity of photography is through making a business out of it. A good source of income may be earned through means of a one-hour photography lab. The main success of this business relies on the expert photo shot service and digital photo printing, but a good entrepreneur would be smart to add additional digital imaging services such as desktop publishing. You will need unique one hour photo business ideas to make your lab stand out above others. Normally, when a business is asked "What is unique about your business?" they say "It's cheap and It's fast". While this is indeed convenient, it makes it just like any other business.
The Basics
Your first consideration when setting up a photo lab should be the location. A good location for a photo lab includes kiosks within stores like pharmacies or grocery stores, small stands within strip plazas and even standalone kiosks found inside malls. Making your photo lab as accessible as possible is the key to gaining more walk-in customers. Next, buy equipment that is top of the line to assure your customers that they are getting the best quality of pictures. Remember, this business is a one-hour photo business and be strict on complying to the one hour photo printing and developing rules or else you'll lose your customers. It is also imperative that you choose a good business name that will entice people. If you make promises about the time it takes to develop the photographs, stick to it. In doing this, your customers will trust you and will seek you out when they require your services. However, rush photographs normally cost a bit more than usual, so make sure you state this clearly to avoid confusions.
Offer Perks to Your Customers
With our economy these days, people are following a strict budget and like to save as much as possible. This is the perfect opportunity for you to offer incentives, especially to your regular customers. People like the feeling that they are treated in a special way, and giving the freebies is one way of making them feel this way. For instance, you may provide some of your customers two prints for the regular price of one or a free roll of film for every four rolls that they have developed. You may offer more special incentives to your regular customers by offering a free 8x10 blowup of any picture of their choice for each set of 36 shots printed.
Offer Photography-Related Services
Why limit yourself to digital photo printing? The production of photo invitations, particularly during occasions like birthdays or holidays, is in demand. By offering desktop publishing services, you will surely get ahead of your competition. Have a brochure of your pre-made desktop publishing projects or you may allow your customers to provide you with specific instructions on how they want to customize their photos or invitations. You may even opt to offer a variety of shots, from the usual film camera to DSLRs and fisheye lomographs. Also, offer your services online to make it more convenient for customers to submit orders.
These are just some of the one hour photo business ideas that you may use for your soon-to-be business. You can even try holding basic photography lessons containing a couple of sessions to help give customers a jump start with digital photography.
Photo Courtesy of Morguefile.com