Beauty Salon Business Ideas for Building a Loyal Customer Base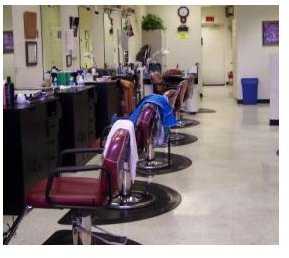 Beauty Salons
Beauty salons continue to thrive because both men and women consider these service providers as a sanctuary, especially during stressful times. The need to feel good has been equated with the need to look good nowadays.
Starting up a beauty salon as a source of income means having to constantly come up with new ideas in order to compete with other beauty salons. There is an ever-growing need to hold on to loyal customers by making sure they are happy and satisfied with the services that are provided to them.
Beauty salon business ideas often require much thought to eventually succeed. The following are some business ideas that you may find applicable to running your very own beauty salon.
Set Up an All-in-one Beauty Salon
When you offer your customers everything they need in one place, they are less likely to move someplace else. An all-in-one beauty salon gives you a business advantage over other beauty salons in your area. It would be beneficial to offer a variety of services including hair, makeup, nails, Swedish massage, sauna, facial treatments and body scrubs. Make your beauty salon the ultimate sanctuary by making it a one-stop shop for beauty treatments. Customers welcome the prospect of never having to jump between salons as truly relaxing and stress-free.
Offer Discounts for Bundle Services
Potential clients have the tendency to grab a good deal when they see one. Chances are, they will keep on coming back to your beauty salon once you have made them an offer that is hard to resist. If a client is interested in having a haircut done, suggest your newest hair treatment, and as a treat, offer the haircut free of charge. Mark down group massage rates, say, servicing three sessions for the price of two. These are but two examples of how to effectively market your beauty salon.
Remember to always ask your clients for feedback as well as for suggestions regarding your services. You must value your customers' opinions because they are at the receiving end of your business.
Provide Loyal Clients with Gifts
One of the best beauty salon business ideas is to provide an extra special favor for loyal customers. Consider giving out loyalty cards that would allow clients to earn points automatically every time they come in for a service. Each specific service may be given a certain number of points that correspond to certain rewards. Reaching five hundred points, for example, may entitle a client to a free gift. This type of reward system will encourage clients to come back time and again until they get the free gift or free service. Make sure that the gift that you give out is commensurate to the number of points.
Advertise Your Beauty Salon
Make sure that you have advertising flyers available in your beauty salon to give out to customers or to anyone who inquires about your available services and rates. The flyer must be small so that customers can just fold and slip it through their wallet or bag. It should also be attractive and include all important information such as contact numbers, address, discount price for bundle services, individual services and rates. During special occasions like an anniversary or a holiday, you can advertise your special discounts in the newspaper. This way others who are not familiar with your beauty salon can come and avail your offer.
Photo Courtesy of Morguefile.com