Top Free Tools to Design an Original Logo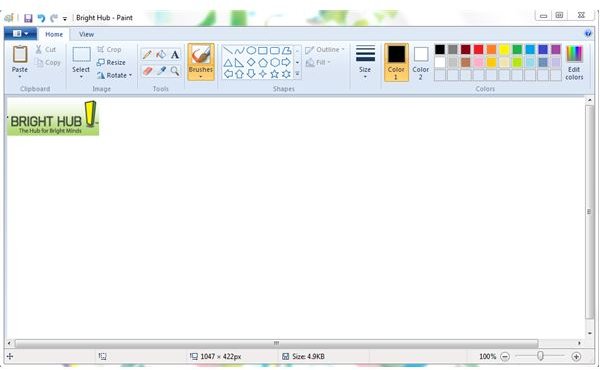 Microsoft Paint
Microsoft Paint is no Photoshop. That much is clear. However, it is installed on your computer already (if you are using Windows), so you don't even need to download anything. The Microsoft Paint application that comes bundled with Windows 7 is significantly more featured than previous versions. For creating a basic logo, Microsoft Paint is very capable. It has text input, brushes, lots of colors to choose from, and other basic design tools. Microsoft Paint is also very user friendly, making it an ideal, free tool to design an original logo.
Vista Print

Vista Print is a company that offers several customizable business products such as business cards, paper, envelopes, and even t-shirts. They also have a decent logo creation software, which you can check out here. Now, you should understand that you cannot download your Vista Print logo for free. Although it allows you to create the logo, downloading it will cost approximately $20.00. There is a price to pay for this software. However, it does save you a tremendous amount of time. Basically, you type your company name, go through a couple of steps, and you have yourself a professional looking logo. You could probably get away with cropping a screen shot, or even using the Windows 7 Snipping Tool to snag your logo for free. However, this is not recommended or endorsed.
Paint.net

Paint.net should not be confused for the Microsoft Paint program mentioned above. Instead, Paint.net is a free open source program that can be used for a variety of different things. Paint.net is much more featured than Microsoft Paint, and offers even more free tools to design an original logo. However, it's not an easy step by step process, like Vista Print offers. Instead, you must have a general idea of what you want your logo to look like. From there, you can design it from the ground up.
Web 2.0 Logo Creator

Out of all programs mentioned on this list, Web 2.0 Logo Creator is by far the easiest way to create a logo. It's also completely free. The one downfall is that it is extremely limited. It's basically a text only logo maker, so you cannot place graphics or icons within your logo. You can add symbols, but they may not be the look most people are going for. However, it does create a cool mirrored effect. For basic logos and headlines, Web 2.0 Logo Creator should work okay. After you have created your logo using the online tools, simply right click on the image and save it to your computer. Here is a basic logo that I was able to create with Web 2.0 Logo Creator, in under a couple of minutes.
Enjoy this article? You may also be interested in….
How to Use Digg and Stumble Upon to Attract More Customers
How to Create a Simple Web Page with HTML Basics
Best Places for Finding Different Fonts