Examples of Failed Business Ideas: Learn What Not To Do!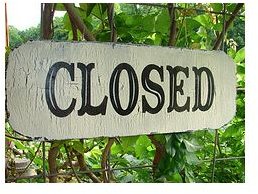 What Makes a Business Fail?
It's not necessarily the idea that makes a business fail. It can be poor operation, under-funded capital or bad employee or management selection. Often, however, a bad idea is the reason for failed business ideas.
Starting any new business can be challenging but even more so when it's an untried idea. Business ideas that plan on selling only one unique product can fail due to lack of interest or market overflow or heavy penetration. While imitation is the sincerest form of flattery, when patents or copyrights run out for a popular product, too much competition can make a business fail. Finally, many people think a downturn in economy is the reason their business failed. This may be true for some, but if the economy is down there are ways to boost your business with little or no investment.
A Bad Product
Sometimes a business can fail because of the product or service. You may have a sales team that can sell ice to Eskimos but if the product is poor, don't expect to succeed. Take the DeLorean car for example. John DeLorean was considered tops at General Motors and was head of two divisions when he decided to go it alone with his own motor company.
In 1976, the first DeLorean prototype was introduced and by 1981, only a few cars were rolling off the assembly line. Despite top auto industry staff and engineers he hired on, auto experts say the car failed because of consumer complaints, engine problems, cost, and too much management turnaround. Nearing the end of DeLorean production, even John DeLorean became disenchanted with his car and seemed to focus his ideas elsewhere. DeLorean truly lacked the skills of a good and focused entrepreneur.
No Business Plan
I was once asked to write a business plan for a bus tour company in Los Angeles whose name I will not mention here. Not only did the business barely get off the ground, it closed in three months. Through emails and faxes, I tried to get the owner to understand the necessity of a business plan especially if he wanted to obtain an SBA loan. Failing to understand how SBA loans work was most likely his downfall. I even directed him to articles I had written on obtaining an SBA loan and free SBA online seminars he could attend to explain the documents and data he would need to acquire.
In the long run, he ended up boo-hooing my suggestions and sought uninformed investors. He had no buses (he planed to rent them), he had no office space (he wanted to utilize a public parking lot as a home base), and he had no trained staff with knowledge of the Los Angeles area, hence the inevitable failure.
Bad Management Failures
Bad leadership and management are both examples of failed business ideas. Take Chrysler, LLC before it was Chrysler-Fiat. For too many years, top management in all divisions overspent, especially in new product development and generous union contracts were continually signed year after year. Vehicle prices soared with little consumer incentives and franchised dealers were placed in the position of moving product consumers didn't want.
The Chrysler Crossfire, when introduced was fine but had many mechanical problems, as did the Sebring. When the PT Cruisers came out, the marketing was great but the assembly lines couldn't keep up with the demand and many turned to other manufacturer makes tired of waiting for PT Cruisers to hit showroom floors. Too many product lines were dropped or modified leaving Chrysler fans up in arms. Loyal Jeep owners weren't pleased with the stoppage of the base Cherokee. Still, spending continued with little concern for regaining profits to pay expenses. In the end, Chrysler, LLC was forced through a bankruptcy restructuring and now ownership is very diverse including the entering Fiat. Still, brand loyalty for Chrysler is at an all time low.
There are many examples of failed business ideas and most of them are due to management overspending, bad product releases, and no business plans or initial capitalization. If you plan on starting a business, find business ideas here on Bright Hub before you start the entrepreneur adventure.