How to Run a Profitable Contracting Business - Tips for Becoming a Profitable Contractor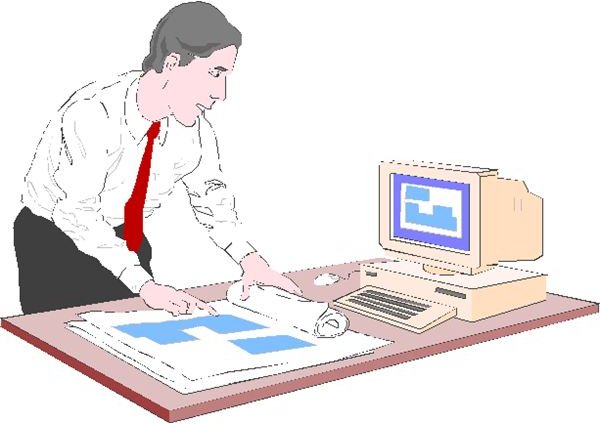 The Importance of Planning
Contracting on all levels has become increasingly sophisticated as tools have emerged to assist the contractor in controlling overhead, increasing labor efficiency and maximizing profit potential. Although to some degree successful contacting continues to contain an element of art and instinctual intuition, it is important to recognize that profits are highly dependant on establishing true and accurate costs.
The question of how to run a profitable contracting business always starts with developing and adhering to a well designed and executed business plan. By addressing important issues such as market identification, products and services and sources of financing, the contractor creates a document that will serve as a blueprint for creating a disciplined approach to achieving the envisioned objectives while avoiding significant pitfalls.
It is also important to create a mindset that maintains a clear focus on the targeted goals and objectives. Contracting is filled with potential distractions and business dead-ends. If recognized early, this wasted time and energy can be applied to far more productive endeavors instead.
Markets and Sales Strategies
Contracting is an extremely diverse industry that includes a variety of disciplines and markets. Assuming the trade has been selected
and the correct licenses have been obtained, it is important to identify the appropriate target markets.
This typically means focusing on either residential or commercial construction and specializing in ether new construction or the retrofit market. For all trades including general contracting, there are stark distinctions in the clientele, sales and marketing efforts and labor structure for these differing environments.
Contractors in the new construction market require people with accurate estimating skills and sales people with an ability to develop ongoing relationships with developers and general contractors. Since these associations potentially endure through many years and different jobs, it is important to have industry qualified people who can deal with deadlines. They must also be adept at stress management while maintaining their composure as they work through complicated matters in a demanding time frame.
In the retrofit market, involvement with customers tends to be more limited, often ending when the job is completed. Therefore, the sales person must have the capacity to gain customer trust quickly while possessing the skill to address unusual construction situations rapidly and accurately. The quality salespeople in the retrofit business also have the ability to self generate leads and orders. This is especially important since unlike new construction which is often a public bidding environment, the retrofit business is marketing and advertising intensive
Regardless of the focus of the business, key metrics should always be used to measure sales productivity even if the owner is also the primary sales person. Among these tracking mechanisms are the number of sales calls per week, the number of estimates and proposals per week and the number of signed contracts and their dollar value per month.
Controlling Costs
The success of a proposal and the subsequent sale is highly dependant on the cost structure of the business and how well it is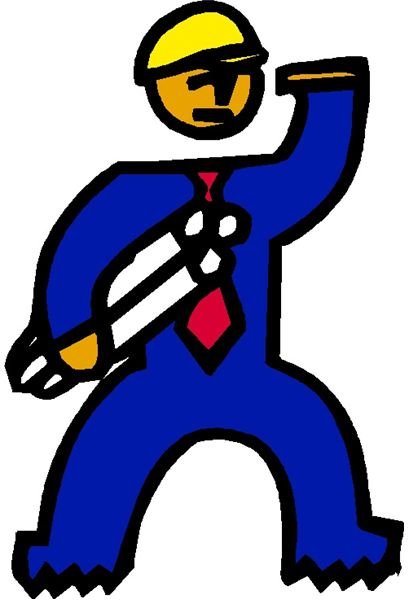 controlled. Due to its nature, it is extraordinarily easy for a contracting company to be consumed by bloated and unnecessary expenses. It is critical for the business owner to constantly commit to aggressive cost containment.
The element that affects profitability most significantly is labor cost. Labor efficiency must be tracked on a company wide basis as well as for each individual employee. It is essential that every job, regardless of whether it is completed or is in progress, is subjected to a job cost process.
Key ratios for employees should be established such as hours worked versus hours quoted, quality aspects of completed work, call backs and overtime hours. In any environment where it proves practical, piece work rates should be established that accommodate labor price consistency regardless of the efficiency of the individual installer.
Overhead
Minimizing overhead requires diligence and commitment. Mechanisms should be put in place that allows the business owner to approve purchases for supplies, equipment and fixtures. Repairs should always be considered before replacement, but the operational cost of obsolete or inefficient equipment should also be recognized.
Leases, insurance, health care plans and other fixed costs should be evaluated and reviewed on an annual basis. Motorized vehicles such as auto's, trucks and forklifts should have a strict maintenance schedule and be accompanied by accurate logs. Poorly maintained vehicles require costly repairs and do not generate income when out of service.
Purchasing
Acquisition of supplies and materials is vital for contractors to complete their jobs. There are a variety of different competing suppliers in each construction discipline. It is important to maintain control of the purchasing process as prices can vary significantly from one distributor to the next. Prices should be evaluated at least every quarter and weighed against levels of service, availability and quality.
Too often, contracting company purchasing agents pay more for supplies than is necessary simply because they enjoy the company of the distributor's sales person. Beware of perks the purchasing agent may be enjoying such as lunches, trips or merchandise at the expense of company's bottom line.
Financials
For many contractors, remaining aware of the financial heath of the business requires patience and discipline. Too often ignored in favor of the operational components, embracing financials can help the contractor make crucial decisions relating to growth, expansion and cash flow management
Full implementation of technology can provide detailed financial information with a minimal time investment. Unfortunately, contractor friendly features in popular programs such as Quickbooks are underutilized, ignoring important options for budgeting, forecasting, job costing, cash flow and purchasing.
Learning how to run a profitable contracting business revolves around a few relatively simple concepts. When followed regularly and with conviction, success and profitability will inevitably follow.