Online Business Ideas - Make Money Online Without Any Investment

Online Business Ideas – Unskilled Online Business Opportunities
There are many online opportunities where you can make money online. I would like to categorize online money-making into two categories: unskilled and skilled. Some online business ideas fall under the skilled category. You need to have specific skills to start these online businesses. Some examples are a real estate agency, or a legal consultancy service.
Popular Online Business Ideas - Unskilled online business ideas include data entry, form filling, email processing, and similar opportunities that require a smaller amount of training. In the unskilled class of business ops, you can earn as much as you wish by utilizing your own sweat equity, especially if you are going it alone.The pay may be lower when compared to the skilled segment of online business, but you can still be successful. An example of hitting it big online might be to lease computers and hire a couple of fast typists to build an Internet data entry business.
Online Surveys - Another form of unskilled online business ideas are surveys. These are lucrative as all you have to do is to look at a website or a product and offer your opinion on it. You need to be very carefully while dealing with such online business. Most of the survey companies have a minimum payout limit. I was never able to reach the minimum payout because they never sent me as many surveys as required to reach the minimum payout limit. You have to check out the survey sites and read between the fine print before registering with them. If you miss on any point, you end up wasting your time. Please read this Bright Hub article before proceeding with this online business.
Email Forwarding Businesses - You may also opt for the email forwarding business. This involves two parts: a) collecting email IDs from the Internet, and b) sending your clients' email to these addresses. The pay is based on the number of emails you forward. If you do not think logically, you may end up losing your own email ID because most of the people in your contact list may mark them as spam. Other than this, the email service providers also place a limit on the number of emails you can send daily. For example, if you have a Google ID, you can send a maximum of 100 emails per day. It is always better to know the terms of your email service provider and act accordingly so that you do not loose your email ID. Asking the contacts if they would like to receive information on a particular topic would make it legal as the users will not mark it as spam. Persistence and logic will help you expand your business into email marketing services by gaining substantial number of clients.
Image Credit: Crystal Clear Email App/Wikimedia Commons
Online Business Ideas - Managing Unskilled Businesses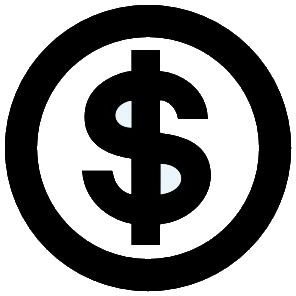 When considering how to start an online business, forecast your sales realistically, manage your cash, and make sure you have enough sales income to pay all your expenses to see true profits. Unskilled online businesses should determine a profit margin they wish to hit by forecasting sales and expenses. A 20% profit margin means you earned $0.20 for every sales dollar. Review your expenses frequently so they don't consume your sales revenues.
Use inexpensive or free advertising ideas to attract potential clients for all unskilled Internet business ideas to earn faster sales revenues.
NOTE: The problem with finding unskilled work on the Internet is there are several fake or scam companies to avoid. If you get an offer that sounds too good to be true or asks for an upfront payment, skip that business and search for other online business ideas.
Image Credit: Logo Dollar by Migdejong/Wikimedia Commons
Please click on Page 2 to check out online business ideas where certain skills are required.
Online Business Ideas – Skilled Online Business Opportunities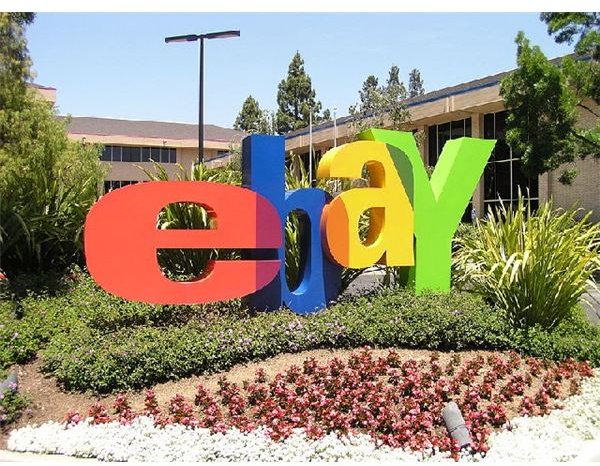 Here are a few top online business ideas that can make you money online irrespective of investment. The ones we will discuss here are among the most popular: Selling on eBay; online consultancy; freelancing; SEO services; and medical transcription.
eBay Business: The business of eBay is considered a skilled online business due to the amount of research involved. Before you list items for auction and sale, you have to complete research on what is selling the most and at what price. In addition, you'll need to choose shipping companies and negotiate with them so that you'll be able to ship items to any corner of the planet at lower costs. The lower your shipping charges the more clients you'll obtain. Most eBay entrepreneurs are overwhelmed on how startup should proceed. The primary question is what to sell? According to the author of The Auction Revolution, Terry Gibbs, just move around your home with a basket in hand. Pick up items that you no longer need and list them on eBay. Make sure that you know the rules and regulations of eBay. Another startup method is to spend some time on local eBay sites and see what they are selling. You can always enter into agreements with wholesalers and act as an intermediary until you have sufficient funds to buy your own products for sale.
Online Consultancy: There are several types of consultancy services sought by companies and individuals. Instead of utilizing telephone books for advice and answers, it's easier for Internet searchers to find online consultancy services. A physical visit includes traveling expenses and possible upfront fees to visit a consultant on-site. The same applies to doctors, surveyors, and more. You know your skills in the consulting field, so develop a plan to start your own online consultancy business. In my case, I offer free advice to aspiring entrepreneurs. So how do I earn? If the people like my advice and hire the specialists I recommend or buy any equipment from the stores I mention, I receive a commission.
You can also set your own rules. For instance, you can offer free advice if you are a lawyer. If the client is impressed, he or she may hire you allowing you to charge standard fees. Your consultancy can be about anything. You must create and start your own website that includes good advertising and SEO in order to get Internet browsers to your site. The best way is to hire a professional web designer so that your landing page turns visitors into clients. If you cannot afford a website designer, you can create a website using templates that come with your hosting service provider. You also need to advertise. The best method to advertise your website is to use article-marketing sites.
Image Credit: eBay by Steven Arnold/Wikimedia Commons
Please click on Page 3 to read more on top skilled online business ideas.
Online Business Ideas – Skilled Online Opportunities (Cont'd)
We covered two of the top online business ideas in the previous page. In this page, we will cover freelancing, SEO services, and medical transcription.
Freelance Work to Make Money Online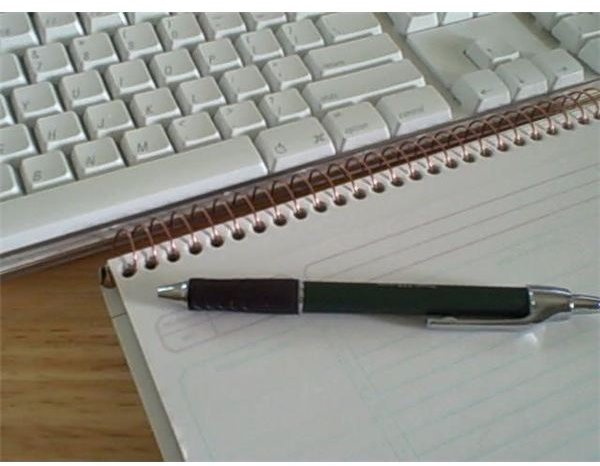 Most companies need their websites refreshed with articles on a regular basis to stay on top of Google rankings. They require fresh content to maintain high Google hits. Other companies need marketing articles in order to promote their websites and thereby, the products they sell. This makes freelance writing, a good option for those who have a good command over the English language along with excellent research skills. You also need to know how to optimize keywords. Often, clients may research and offer their own keywords. You can also learn keyword optimization by networking. Get into touch with people in a similar field via networking sites such as Facebook, MySpace, and LinkedIN. Orkut is also a good place to get started in the freelance writing world.
Freelance work online does not consist of only writing. You can explore web designing if you are good at designing. You can opt for translations if you understand multi-lingual typing; the scope is endless. Obtain online freelance ideas by signing up with Guru.com, Virtual Vocations, and Elance.com. All of these have lists of freelance writing jobs at varying wages. These sites are also good for other types of freelance work, including data entry, web design, and translation.
To grab a client, you need to keep a portfolio that displays your work samples. You can create an online website or a free blog as a portfolio or use a Word document in read-only mode. The essential elements of a portfolio are: a) a short introduction of your education and work experience; b) published or purchased work samples; and, c) an assurance that you are a professional who can deliver quality products within deadlines. If you need more details on creating a portfolio, seek out other freelancers who have their own blogs or websites.
Search Engine Optimizing (SEO): There is no use creating a website if it is not visible in search engine results. If anyone has a website for selling goods or services, they will want Google, Bing, Live, and Yahoo to display it among the search results. This is where you step in as an SEO expert. The first thing to complete is your own website that informs potential customers about your achievements and your SEO expertise. If you work hard to make your own blog or website visible in search engine results using keywords, you'll have a higher chance of converting prospects into lifetime clients. Competition is high in the SEO field but once you get your first client, you earn money to sustain your SEO business while obtaining more clients by increasing your own presence.
Try combining SEO services with web designing to get more clients. A good web designer with a strong knowledge of SEO can go far in the online business world.
Medical Transcription: This is yet another highly outsourced field, mostly from the medical field. All you need is good listening skills and knowledge about medical terminology. You will also need fast and accurate typing skills and depending upon how the client wishes items to be transcribed, a transcription software program or machine. Medical transcription involves listening to the logs created by people, mostly doctors, and typing them into a document.
The best part of choosing one of these online business ideas is that the opportunities to make money online are endless. If one option doesn't work for you, try something else. The best way is to think out of the box. If you have a business idea that you want to discuss, please leave your comments below.
This post is part of the series: Top Business Startup Ideas
This series intends to offer you the best business startup ideas in different fields. For example, it gives the top business startup ideas in the fields of green computing, Internet based businesses, and more. It also provides information on the best places to start a business.