Tips on How to Open and Run a Bookstore

Design the Dream First
Instead of just finding a location or taking over an existing business, decide what you want to include in your bookstore. Most likely you won't be able to compete with the big box bookstore, but that doesn't mean you can't be successful or make a profit.
Start by thinking about the type of bookstore you want to open. Do you want it to be a themed bookstore, such as a children's bookstore or more of the general type? What do you want to offer in your store beyond books? Make a list of things such as reading accessories, eyeglasses, bookmarks, and book lights.
Will you provide services in your bookstore such as free Wifi or storytelling hours? Do you want your bookstore to have an open reading area where coffee or tea is provided?
Once you have the design of your bookstore, your next step is to determine where and how to open your business.
Location and Startup
Seek out some good locations for your bookstore based on what you feel you can afford. Think about how much space you'll need when determining the location. Find areas that will embrace your shop such as high-traffic strip malls, small shopping centers, or busy street storefronts.
Once you have a few good locations, you should write a business plan that includes everything about your business including how much money you'll need to invest or borrow. Your business plan should outline all your expenses. Create a good cash flow forecast. Utilize the cash flow template found in our Media Gallery to help you see on paper what you expect to see in sales, expenses, profits, and cash. Find out ways to fund your business or apply for an SBA loan.
Also in our Media Gallery you'll find a new business checklist that includes items you'll need to consider such as liability insurance, licenses and permits, along with other requirements. Use this checklist to make sure you've covered all the aspects of your startup. Don't forget about utility hookups and telephone or Wifi installation expenses.
What sort of payments will you accept? Determine if using a credit card machine service is right for your bookstore.
Vendors and Promotion
In order to sell books, you need to find wholesale book vendors to establish your initial inventory. Find the right vendors by utilizing a good vendor selection process. Ask for deals on buying in bulk or on discount stock days. Find out what your vendor return policies consist of. Along with books, you may also be able to purchase displays and bookshelves from wholesale vendors. Visit and get the most out of local trade shows that are dedicated to bookstores and sellers.
To promote your opening, choose some inexpensive advertising tools and make your own brochures or flyers to distribute. When budgeting your startup expenses, include some dollars for advertising in your local paper or on the radio. Hold an open house with a drawing for a free gift. You may want to even consider a remote broadcasting event.
As your business begins to grow think about the importance of branding your business and find out how to create your own logo.
Making a Profit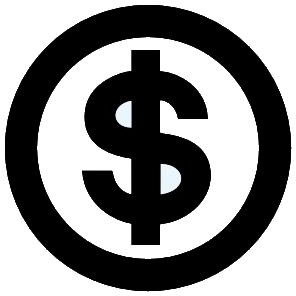 When your business is in its young ages, you should analyze your sales, expenses and profits quarterly to see how well you're doing or if you need to make some changes. Good cash management skills are necessary for any business to be successful.
Get business tips from SCORE, a division of the Small Business Administration on how to run a bookstore. SCORE provides free help to small business owners of all kinds enabling them to succeed.
Attend local business networking workshops and join your Chamber of Commerce for additional advertising. Try social networking to get customer to your store.
Every new business owner may experience the trial and error process, but learn from your mistakes and don't repeat them. Success in any business, including starting and running a bookstore is possible if you follow a good path while using smart business sense.