The Vendor Selection Process: How to Use It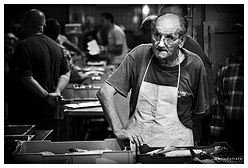 The Vendor Relationship
Once you start your business you will receive visits from friends and family members who either think they have what you want to sell or know someone they want to refer. Never think of the relationship with your vendors as a friendship and too often, those family and friend-referred vendors may not be your best choice.
You might want to help a vendor you know by allowing them to be your supplier, but consider what they are offering, is it really what you need? For your business to run smoothly, your vendor selection process should include an analysis of products offered, pricing, reliability, quality, and inventory controls.
Tips on the Vendor Selection Process
Your vendor relationships will help your business grow, but only if you choose them wisely. Follow these tips for finding the right vendors that will supply you with what you need.
Inventory Desires – Because you are the business owner, you above all, know what you want to sell. Make a list of low, medium, and high-line products you plan on selling. If you're a new business owner, you may want to do some market research to see what is popular with your competitors.
Choose Vendors – Now that you have a list of inventory, choose at least five vendor suppliers. Find out what you can about them first through their website and check with your local Better Business Bureau to see if any vendor on your list has any unresolved complaints. If they do, take them off the list.
Interviews and Quotes – Invite vendor district representatives to your place of business and let them know your inventory needs. To begin, it's best to allow them to quote what you have on your list. Once vendor relationships are established, have your vendors earn their money be suggesting products that sell well in stores similar to yours. Do listen to suggestions, however. A vendor may be the first to spot a product on your list that has outlived its consumer value.
Get References – Ask vendor reps for references and call each reference to see how well the vendor performs not only on price, quality of product and delivery.
Evaluate – Take a look at the quotes from your vendors and choose ones that offer bulk pricing, a weekly or monthly stock order discount day, and displays. Look at invoicing terms and vendor agreements. Does one vendor have a better return policy than another? Which vendors have the highest restocking charges?
Vendor Agreements – If you've never signed a vendor agreement, take time to read it and ask questions. Beware of items such as personal guarantees, often; these can be waived if asked. Make sure the vendor terms, shipping promises, and supply of inventory is as originally quoted. Look for any fees the vendor may be charging that weren't disclosed. Vendor agreements, if disputed, are considered legal agreements so make sure your agreement includes a mediation or arbitration clause to avoid lawsuits.
What If You Have a Franchise?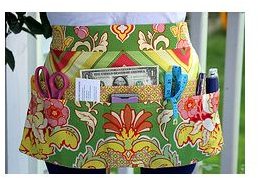 In some instances, the franchise business may have a benefit for obtaining needed inventory. Because franchises are built behind relied upon brands, the franchisor usually obtains the best vendor prices and passes those savings on to their franchisees.
In other cases, a franchise business owner may want to sell other inventory not offered by the franchisor. Before you enter into agreements with non-authorized franchise vendors, read your franchise agreement to ensure you aren't breaking any franchisor requirements. If the franchisor allows you to purchase inventory from other sources, use the same vendor selection process.
Other Tips to Keep In Mind
Just like other outside services provided to your company, you should re-evaluate your vendors from time to time to see if you're getting the best deal. Once vendor relationships are established, make your vendor reps work for you by suggesting items for your business. When it's time to re-evaluate your vendors, ask some of your loyal customers in advance what they'd like to see for sale at your business. Customer input can be very valuable in determining what you need to stock and what you should avoid or quit selling.
Good vendors will work with you on inventory control by helping you understand your days supply of inventory or providing software to keep track of your inventory in and outs. Take advantage of the areas where your vendor can be of assistance and turn advice into real profits.
Finally, attend trade shows when you can. Not only will you learn about new and upcoming items you might want to sell, but trade show discounts can be obtained or negotiated.
The vendor selection process doesn't have to be difficult if you take the time to determine what you need, compare vendor pricing, and sign effective agreements that will benefit both you and your vendors.