How to Start a Gift Shop: Tips for Starting, Funding and Managing a Gift Shop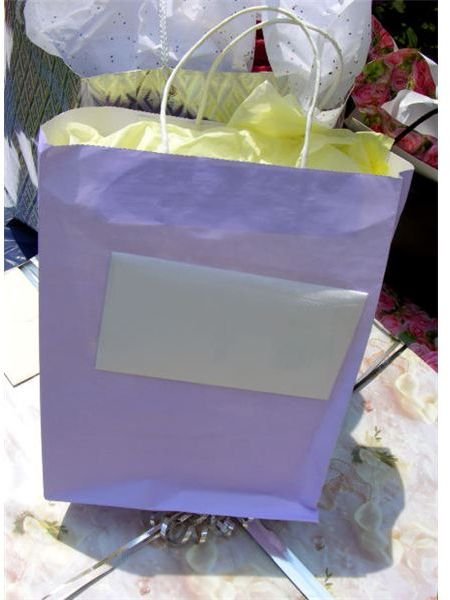 I Found It at a Gift Shop
A gift shop, sometimes called a boutique, serves a unique buyer. Knowing the characteristics of this buyer will be vital to the success of the gift shop. People using a gift shop or boutique are looking to buy unique, elite, eclectic or fashionable gifts. They may not be looking for brand name items. The customer served can be those who are trend conscious, last minute buyers, or collectors. Regardless, they are looking for a gift and possibly something for themselves that is impressive and shows something about themselves or the person getting the gift. They are looking for just the right red scarf, collectible, or soy candle for example.
Imagine the smile when the customer found the right gift for that special someone. You have won a customer, who will likely return to the shop and tell others about it. For a small gift shop owner word-of-mouth is crucial to the success of the business. Now imagine, if you will, the person who received a gift or collectible from your shop and a friend exclaims, "Where did you get that!" And the answer is, "I found it at a gift shop…"
Tips on Getting Started
Research:
Those looking to open a gift shop think it is easy to start one, but, even with selective and manageable inventory, low start-up costs, and little initial investment, the competition can be high. First, when planning to open a gift shop complete market research. Carry out a market analysis on competitors, demographics and place where the shop will be in your area. It is important to learn about who you are serving, if they have the money to spend at a gift shop, how many other gift shops are in the area and what they sell, and if the shop will be close to a pharmacy as people in a hurry can easily stop at this store for a quick gift. Also, consider if there are large retailers nearby such as Hallmark or American Greetings as the buyer may first think to go there for a gift.
If there is competition, it is a good idea to visit them to learn about the products, services, and operational management. Observe day-to-day operations, store set-up, and ask about popular sellers. Many small entrepreneurs hire consultants to do this market research, however, you can easily do this on your own for free.
Naming the Shop:
When thinking about a name of the gift shop, make sure the chosen name is enticing and clear about what you are selling. An enticing name is sure to grab attention of potential customers. Then a slogan should be well researched. It is also important to check that no other business is using the name; this is done by visiting the small district business office in your region. Once the name has been chosen it must be registered and paperwork completed for sole proprietorship (a single business owner).
Start Small:
If the range of products is small, renting a cart in the shopping mall, airport, or train station is an option. These cart businesses are movable and allow you to gain a larger customer base. Cart businesses may be cheaper than renting a building or strip mall space, but do the research because it depends.
Products:
Once the perfect spot is decided, think outside the box. Will you offer products based on a theme or diverse products? For example, bridal gifts, unique clothing, candles, souvenirs, or country motif could make a theme store, but also may limit the potential buyer. Also, the shop should offer items from local vendors and large retailers to give customers assorted unique gifts to choose from. Again, market research and then think about inventory you can offer that will stand out and attract customers. What can be done to bring in customers that are otherwise buying from competitors? Trendy, attractive displays and varied must-have gifts offered at competitive prices will attract costumers.
Funding and Managing Your Gift Shop
To start, visit the small business development center in your city. They have plenty of guidance, information about ways to finance the gift shop and training to share. Money can be borrowed from a SBA (Small Business Administration) loan. Also, see if you are qualified for a grant as some grants are awarded to women and minorities starting a business.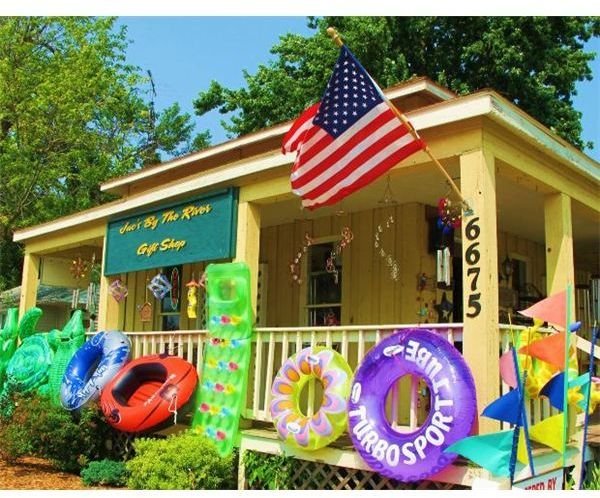 Start a business plan, which acts as the core of the business and contains how you plan to run the gift shop, goals, mission and vision statement, marketing and financial projections for investment and return. It is tedious to create a business plan, but vital to prevent failure and get money needed to begin. Again, make an appointment with the small business development center.
Once you have completed a checklist for starting and running a business, explore parts of a gift shop business such as:
Price Setting - Effective pricing for best sale results and profits. It is important to set prices that attract customers and are competitive. They should be high enough to cover all costs and expenses to increase profits.
Inventory - Inventory management should always be monitored and controlled. As your business grows, explore a software program for inventory management.
Payment Methods - What method of payments will be used? Cash, credit and debit cards, and even (personal) local checks can be accepted. If you choose to allow credit card purchases or personal checks, have the needed equipment.
Shop Security - Explore theft prevention technology, like closed circuit security cameras and an alarm system to make sure the gift shop is safe.
Hiring Employees - When the workload grows, it may become needful to hire employees to manage the day-to-day operations. Learn how to hire reliable employees who share your business goals.
Marketing and Website Creation - Market the gift shop through low cost advertising ideas and create an attractive website to sell gifts online.
Follow-Up - Use after sale services and a customer follow-up plan, such as mailing lists.
Gift Services - Will gift registry services, gift certificates and gift cards be offered?
There are many ways a unique gift shop can be successful. The final tip on how to start a gift shop is to take the time to research. Do not be in a hurry to start an overnight gift business. Plan for at least six months to a year before opening the doors to the gift shop to assure the business has been well planned and is ready to go.
References
Author's own experience
Image Credits:
morgueFile/phaewilk
morgueFile/acrylicartist