Working Capital for Businesses: How to Manage Working Capital for Small Business Owners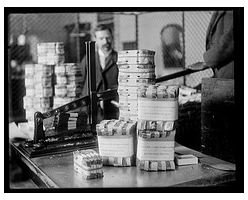 What Is Working Capital?
With most small business startups, an opening day balance sheet is needed to show items like cash on hand, receivables, other assets, and liabilities. The difference between the asset side of your balance sheet minus the liability side is, in essence, your working capital. Working capital should not be considered as cash on hand or cash in bank. To banks, lenders, and even the Small Business Administration or SBA, a business must have enough working capital to stay afloat in tough times or to keep as an asset during successful times.
If any business owner is looking for investors, bank loans or SBA loans, all of these will require the company show proof of working capital, what it represents, and where it came from prior to becoming an investor or offering a loan. Working capital, in some businesses, also consists of the owner's equity (cash or assets put into the business) plus profits or retained earnings. To better understand how to determine your working capital, download a free opening day balance sheet template from our Media Gallery and complete the required fields for your business.
Now that you have an idea of what working capital is, how to you manage it?
Steps to Manage Working Capital
To stay on the smart side of managing working capital for a business, follow these steps:
Forecast and Plan – A business owner may be thinking profits, profits, profits, but what happens when there are no profits but you still have expenses? To help keep your working capital safe, you need to forecast income and expenses and plan for slow times. To do this use our cash flow forecast template located in the Media Gallery.
Set Goals – Upon business startup, you may have thought you'd sell so many widgets, but was that number realistic? What are the market trends in your area? How much do your competitors sell? Can you predict you'll always have enough inventory on hand? Take the time to do some market research and set some realistic goals on sales and profits.
Lines of Credit – Speak with your bank or lender about setting up an interest-only line of credit as a secure funding source when times are slow. Only use this when needed and pay back principal borrowed as well as the interest payment each month.
Keep Your Customers Happy – Find ways to ensure customer loyalty and stick with your ideas. Nothing will bring cash into your business faster than loyal and repeat customers.
Company Credit Cards – While not every business may need these, by obtaining one or two and using them to buy inventory and make other vendor payments, you are building a credit history base that is important for your business.
Conventional Loans – Consider the many types of SBA loans and find out if your business qualifies. Conventional loans are also an avenue for you to seek. Business loans help establish your business and as they are paid back, increase owner equity and your working capital.
Resources
To help you better understand the importance working capital, read What Are the Goals of Cash Management for Businesses, and Why You Need Cash Flow Proformas (cash flow forecasting). The Small Business Administration also offers many tools for the small business owner including information on cash flow forecasting. You can also ask your accountant for advice on how to manage working capital to guide you on your entrepreneurial path.