Cell Phone Small Business Plans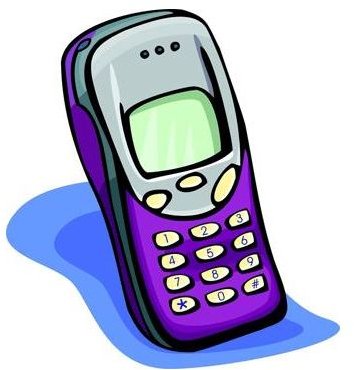 Cell Phone Small Business Plan
The article explains how a sample cell phone small business plan can be formulated through the hypothetical case of BH Cellular Phone.
1.1 Executive Summary
Cell phones have truly revolutionized the communications field by redefining communications. Initially, these phones were only suited to those who could pay its price as they were extremely expensive. However, today cell phone carriers have been able to reach out to the common person.
Cell phones today are consumer electronic devices and are being used by millions of people all over the world. BH Cellular Phones, Inc. plans to take advantage of this opportunity. They aim to become an established and leading distributor of cellular phones in India.
BH Cellular Phones would have to recognize trends and integrate them into the operations. Moreover, they would have to respond to technology changes and provide excellent and high-quality services. A bulk of time and resources would be spent on advertising and marketing.
BH Cellular Phones, Inc. was formed as a partnership and succeeded tremendously. Owing to this, the partners decided to expand the company's operations and create a market for its product range. The company would have to depend on providing excellent customer service, growing customer base, focus on GSM cellular phones, and phone programs.
1.2 Mission
BH Cellular Phones aims to offer its customers with the best quality phone products, accessories, and services. The idea is to customise by providing convenient and speedy service. The technological expertise will be continuously updates and staff will have strong vendor relationships to meet customer demands. Lastly, we are a people's company and thus would host many community events and complete out corporate social responsibilities on a timely basis.
1.3 Objectives
BH Cellular Phones will focus on speciality business users, general business users, and personal users. Each segment would be able to get a different package that would be priced as per their needs. The company would concentrate selling GSM protocol cellular phones, customer service, and support.
Financial Objectives: Increase revenues.
Business Objectives: Increase company growth, increase number of retail outlets, become the leading distributor of cell phones and wireless communications.
Marketing Objectives: Increase marketing efforts, expand the market area, brand recognition, and increase telemarketing efforts.
1.4 Company Ownership
BH Cellular Phones is owned by its two partners. The owners have invested $50,000 each in the BH Cellular Phones, Inc. They plan to invest another $20,000 each once operations begin in December. The start-up costs would be spent on legal expenses, insurance expenses, rents, equipment, etc.
1.5 Products
BH Cellular Phones would offer its customers the following products:
Cellular Phones from Nokia, Siemens, Motorola, Alcatel, Ericsson, Samsung, and LG Electronics.
Fixed Wireless Phones.
Cell Accessories like batteries, cables, covers, cases, adapters, modems, antennas, chargers, faceplates, etc.
2.1 Market Analysis
With the growing demand of the telecom industry, the market potential is definitely huge for BH Cellular Phones. The telecom industry is one of the strongest growing industries that is responsible for huge gains in the capital markets. Growth can be projected in the following areas:
SMS services.
Email on phone.
Built-in Games
CCD Camera
The company aims to make most of these trends and developments and serve its customers.
2.2 Market Segmentation
BH Cellular Phones, Inc. would focus on certain customer groups. These are:
Students
Children (10-17 years of age)
Professionals
Corporates
For more details on the market analysis plan, read here.
2.3 Industry Analysis
The Indian cell phone market is dominated by three large companies. These are:
Bharti Airtel: Earlier known as Bharti Tele-Ventures Ltd. This is today the largest cellular service provider in India. Bharti Airtel has more than 110 million subscribers as per 2009 data. This is the world's third largest, single-country mobile operator. Moreover, it is the sixth largest integrated telecom operator. Bharti Airtel also offers fixed line services, messaging, and broadband internet services.
Reliance Communications: Earlier known as Reliance Infocomm. Reliance Communications is known to be the second largest mobile operator in India. The company operates GSM services, and provides wireless communication, fixed line services, messaging, internet services, and digital television services to 88.93 million subscribers.
Idea Cellular: This is the third largest GSM company in India and provides only wireless services to 54 million customers.
2.4 Competition
As competition is high, the focus would be to attract, acquire, and retain customers. BH Cellular Phones aim to attract and retain customers through its efficient customer service. The idea is to cut the waiting time for all services and support. The service aims to be reliable, easy to use and understand, and consistent inspite of the growing customer base. The focus would also be on e-commerce and its usage.
The market for GSM cellular phones and accessories is very competitive. The three companies mentioned above have been able to capture most of the Indian market. BH Cellular Phones plans to open a retail outlet in the smallest of towns to create a niche in the rural locations. Through extensive marketing, advertisements, and demonstrations, BH Cellular Phones aim to reach out to the younger generation of India.
3.1 Strategy and Implementation
BH Cellular Phones aims to use the strategy of total market service. For this, the assumptions made by the company are that every person is a potential customer and marketing in one segment would lead to expansion in overall market growth.
3.2 Competitive Edge
Competitive edge for BH Cellular Phones will be:
Location: BH Cellular Phones will be located in both urban and rural areas, enabling it to cover a large population.
Customer Service: Staff will be familiar with GSM phones and their target market. Moreover, delays will not occur. Efficient customer service would be a competitive edge for BH Cellular Phones.
E-Commerce: BH Cellular Phones would increase its sales by the use of e-commerce strategies like a well-designed and informative website.
3.3 Marketing Strategy
The marketing strategy used by BH Cellular Phones would be divided into short term and long term. Short-term strategies would be those that would bring in traffic on a temporary basis while long-term strategies would be those that would bring in targeted traffic over a period.
Short-term strategies are traffic sources and give temporary results. Thus, these should not be relied on completely. Such strategies include purchase advertising, search engines, and bulletin boards. Long-term strategies continue to bring in results for many years. These include opt-in subscription lists, content, and freebies.
For best results, BH Cellular Phones would have to use an ideal mix of both strategies. The strategy would greatly focus on sales promotion, customer service, loyalty programs, sales retention, and nice positioning.
3.4 Sales Strategy
The sales strategy would be determined by following the steps mentioned below:
Analyzing the potential through a structured process.
Strategize around the company's strengths by understanding the factors that impact the sales level.
Develop tactics and guidance to achieve success.
Success measure and continually doing so.
Employing an action plan that is aligned with the management's strategic objectives.
3.5 Sales Forecast
This section forecasts the sales revenue. It is always advisable to be conservative in this section. Thus, figures would be revised on an annual basis. The total sales is projected to be:
Year 1: $7,00,000
Year 2: $ 10,00,000
Year 3: $ 14,20,000
While forecasting sales, it is important to also mention the direct cost of sales. In BH Cellular Phones, the direct costs of sales projected are:
Year 1: $1,70,000
Year 2: $ 2,40,000
Year 3: 3.45,000
3.6 Milestones
The Milestones is a working plan with dates. These dates would work as a base or a timetable and would include tentative dates for legal negotiations, recruitment, rents, loans, inventory, etc. The section would include start dates, end dates, budget, manager name, and department details for each milestone.
4.1 Financial Plan
An assumption made here is that the partner's resources would be adequate to finance the operations. However, a strong bank relationship can come handy. Higher sales need to be supported with inventory and receivables. BH Cellular Phones plans to open up account in various different banks.
The financial plan would also include information of how payments would be received and on what terms. It would project the break-even point, i.e., the point where the company will make neither profits nor losses. It will further include the projected profit and loss statement, projected cash flow statement, and projected balance sheet.