Top 10 Female Entrepreneurs: Successful Women in Entrepreneurship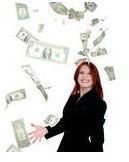 Narrowing the Ten
Going straight to a reliable source, Inc. Magazine online, some surprises stood out for top female entrepreneurs. Two women excelled in IT service companies and two of the top ten offered government related services. The other eight top females fell in categories of telecommunications, energy, financial services, health, business products and services, and logistics and transportation.
Top Females in Business: One through Five
1. Mary Ellen Trevino – Ms. Trevino's company, P3S based in San Antonio, Texas has $13.5 million in revenue and a growth rate of 5.894.4%. Mary Ellen's company works with Homeland Security and provides both informational technical services and quality assurance to government agencies. As the former Chief Operating Officer and Vice President of the US Department of the Treasury's Fund, FedSource, Mary Ellen understand what governments want and need. Find out more about Ms. Trevino's success by visiting the P3S website.
2. Selina Lo – Ms. Lo is the President and CEO of Ruckus Wireless, a Sunnyvale, California based company. This telecommunications company has revenues of $32.9 with a growth rate of 4,540.1%. Selina ran many networking startup companies and was the former Vice President at Alteon Websystems taking their load-balancing Web switches to the top. Ms. Lo also co-founded Centillion Networks, which developed the first token ring Ethernet switch. Ruckus Wireless solutions include wireless broadband, Enterprise WLANs, SME/Branch Office solutions and Triple Play carrier services. Not surprisingly, her role model is Hillary Clinton. Read more about Rucklus Wireless and Selina Lo at the company's website.
3. Bhavna Vasisht – Ms.Vasisht is the President of ARK Solutions, another IT company on the top ten located in Chantilly, Virginia. Her company has $8.6 million in revenue and a 3.537.4% growth rate. Bhavna likes to say technology is a "people issue," and strives for humans everywhere to acknowledge and accept new technologies. ARK Solutions focuses on the IT human resources and offers consulting, managed services, staff augmentation, assessments and training. With her twelve years as President, Ms. Vasisht has also been acknowledged for her ARKGreen Plan offering green solutions to companies worldwide. Visit ARK Solutions to learn more about Bhavna and her company.
4. Christie Lee – Ms. Lee is the CEO of Oil Chem Technologies and it's all a family affair with chemist-first Christie and her husband who is her Technology Director and Vice President. This energy company located in Sugar Land, Texas has $10.4 million in revenue with a growth rate of 3.251.7%. Oil Chem Technologies offers oil recovery, gas shale, anionic surfactants, and defoamers. They also provide chemicals to increase oil production in depleted wells. Those interested in Ms. Lee's accomplishments can view a PowerPoint display on how they inject surfactants or visit their website for more information on Ms. Lee, her company, and its growth.
5. Rebecca Flavin – Ms. Flavin is the CEO of EffectiveUI, the second IT services company on our top ten female entrepreneurs list. Located in Denver, Colorado, this company was formed in 2005 and has already achieved revenues of $13.8 million with a growth rate of 2,333.9%. As a digital marketing professional, Rebecca has prior experience working for CRM Concepts, Return Path and Merkle. EffectiveUI offers Internet, desktop, and mobile applications, enterprise solutions, customer self-service tools, and multi-media and video solutions. Read why "People Deserve Better Software," or visit Ms. Flavin's company website for more information on this successful entrepreneur.
Top Females in Business: Six through Ten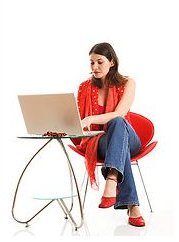 Not to be outshined by numbers one through five, the following five female entrepreneurs are not only successful, but are achieving great revenues and growth rates.
6. Saskia Strick – CEO of International Checkout, Ms. Strick realized she could obtain online merchants as clients for this online ordering platform company. Based in Santa Monica, California, this company was the winner of the American Business Award in both 2008 and 2009, Saskia offers services from International Checkout in twelve countries beyond the US and Canada. Ms. Strick is happy to boast $7.2 million in revenues and a growth rate of 2.191.2%. Learn more about Saskia's success by visiting the company's website.
7. Louisa Jaffe – Ms. Jaffe is the CEO of Technical and Project Engineering or TAPE. With revenues of $16.6 million and a growth rate of 1,890.5%, this government services company located in Kingstowne, Virginia has clients such as the US Army, Homeland Security, the FAA, and the US Coast Guard. Louisa is a 28-year US Army veteran and was recalled by the Army National Guard when the 9/11 terrorist attacks hit. In 2003, after retiring as a lieutenant colonel, she formed TAPE with her husband William. Ms. Jaffe has also worked for the Pentagon as well as in many other armed forces-related jobs. TAPE provides services to government agencies and includes program management, force development, and IT services. Learn more about Ms. Jaffe and her company by visiting TAPE's website.
8. Stacey Pittman – President and CEO of ClinAssure, an Irvine, California based company, Ms. Pittman has realized $5 million in revenues and a growth rate of 1.743%. Stacey's background includes more than 20 years in the pharmaceutical and biotechnology industries. Before forming ClinAssure, Ms. Pittman worked for Pfizer, Parexel International and Genetech. Providing clinical trails for many pharmaceutical companies, ClinAssure also offers clinical study and site monitoring services, process development, and strategic clinical consulting. Learn what makes ClinAssure and Ms. Pittman so successful by visiting the company's website.
9. Michele Honomichl – Ms. Honomichl is CEO of Celergo, a payroll outsourcing service company located in Deerfield, Illinois. Celegro has realized revenues of $8.6 million with a growth rate of 1.581.2%. This payroll service company operates internationally in more than 90 countries and Michele often lectures on everything payroll to knowledge-hungry HR executives. Voted one of the 101 Best and Brightest companies to work for by the National Association for Business Resources (NABR) in July of 2009, find out more about Ms. Honomichl and Celegro by visiting their website.
10. Therese Tucker – Ms. Tucker is CEO of BlackLine Systems, a financial services company based in Calabasas, California. With revenues of $5 million and a growth rate of 1.452.5%, Ms. Tucker and BlackLine Systems may be number ten on the list, but her efforts include "Tax Answer Scenarios." This tax planning software program is geared toward the CPA and tax preparers to aid them in assisting clients and was solely developed by Therese. Prior to heading up BlackLine, Ms. Tucker was Chief Technical Officer of SunGard Treasury Systems. Blackline Systems offers high-tech software accounting help and Ms. Tucker's clients include AT&T, Baxter, and Boeing. Find out more about Ms. Tucker by visiting BlackLine's website.
Our thanks go out to Inc. Magazine online who provided the names for this top ten list of female entrepreneurs and here's to much success in the future for all of these ambitious and creative women.
For more inspiring stories, check out the other profiles in Bright Hub's Collection of Interviews and Biographies of Successful Entrepreneurs.
This post is part of the series: Learning From Successful Entrepreneurs
Whether you're embarking on your first entrepreneurial venture or you're trying to find inspiration for a new endeavor, it never hurts to look at some success stories for motivation and ideas. Check out these articles that highlight inspirational entrepreneurs.