Writing Non-Profit Organization Grant Proposals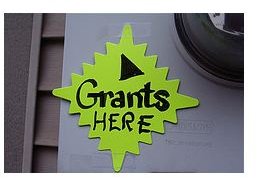 Government and Private Grants
The best place to research government grants is USA.gov. This website not only provides federal grants available by category, but tribal, local, and state grants as well. If you search for "non-profit government grants" on the Internet, you'll get thousands of hits. Most of these are companies not affiliated with the government and want your money upfront to either help you research grants or sell you a book on government grants. In addition, some of these companies will charge high fees if you need help writing the grant.
For private grants, visit the Foundation Center. Newsletters are free as is the Foundation Finder tool. For extensive help from the Foundation Center, you can sign up for an affordable annual fee to stay on top of what private foundations are offering grants. The Foundation Center also lists company-offered grant opportunities for non-profits along with deadlines, grant-making rules, and eligibility.
Research the Grant
Grant writing for non-profits can be a daunting task. First you have to find a grant you are eligible to obtain. Once you find grants you want to apply for, each grantor will have different requirements on what they expect. Some grant-makers won't accept direct grants and ask for a letter of proposal first. Before you tackle the task of writing a non-profit grant, read all the requirements in full. You may think you have found the right grant for your non-profit only to find at the end of the requirements, the grant is only focused on one state and it's not your state.
Tips on Grant Writing for Non-Profits
All grant-makers have their own guidelines on submitting and writing a grant. Here are some of the most common tips on grant writing for non-profits:
Explain the Non-Profit - This doesn't mean you should just state, "We are a K-8 501(c)3 school." Keep in mind that grant readers are looking for the exception to the rule. Why is your non-profit different? What makes it special? Who does it serve? While your non-profit may be the most important thing to you, it's also a community service, so explain in full why giving you funds will benefit everyone in your community.
Project or Problem Specific - If you are requesting funds for a specific problem or project, what are the funds needed and how do you plan to make use of the funds in a unique way? Will you be able to offer the grantor real data and track the problem or project provided they give you a grant?
Resources - Include resources of real cash you expect to have on-hand or donated by angel funders. Listing available cash and matching funds often will help you succeed in obtaining a grant.
Experience - List the experience of your non-profit. How long has the business been operating and who is on the Board of Directors? Include pertinent information about everyone involved in the management of your non-profit and their qualifications.
Grant Writing Musts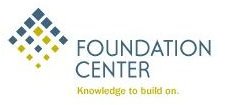 Beyond the basics, you will most likely need to create and prepare the following:
1. Cover Letter - Keep it short and to the point. One page is usually enough and state that you are enclosing a grant and name the grant program you are applying for.
2. Non-Profit Identification Summary - Here list the name, address, email, website link, telephone number, and fax numbers of your non-profit. You should offer a contact person and a brief overview of the non-profit.
3. Grant Proposal - This should also be one page and includes a summary of your grant proposal. You will need to include total funds requested, a budget, and any matching or donated funds.
4. Proposal - This should be the bulk of your grant that defines, outlines, and proposes your grant need.
5. Organization - This document should clearly outline who you are, how long you've been in business, who you serve, what you have achieved as well as what part of your community will benefit from the grantor.
6. Need - Clearly outline why you need the money. List problems, project, and solutions and tell the grantor how by receiving funding you can make a difference.
7. Objectives - What are the objectives of the non-profit? What will change if you receive grant money?
8. Documentation and Criteria - Explain the project or problem and tell the grantor how you will achieve success, be able to document it and what criteria will you use for the documentation process?
9. Budget & Financials - You should include as exhibits, budgets and audited financial statements for your non-profit. Most grantors will want audited financials versus your own bookkeeping financials. Audited financials tell the grantor that you allowed an independent party evaluate the finances of your non-profit.
10. Other Exhibits - If the grant you are seeking is for a design of a product, building, or program, include brochures or architectural designs for the grantor to review. Include other information you feel would help you succeed in obtaining the grant.
The Corporation for Public Broadcasting offers great grant writing tips for non-profits to help you get started. You can also download and print some Grant Writing Tips from our Media Gallery. Finally, when researching a grant for your non-profit, find out who has received the grant in the past. Contact that non-profit and ask if they will give you a copy of the grant they submitted to use as a guide. As long as the non-profit is not your direct competitor, you may be successful in obtaining an already established funded grant proposal.