Office Equipment: 5 Essential Items for Small Businesses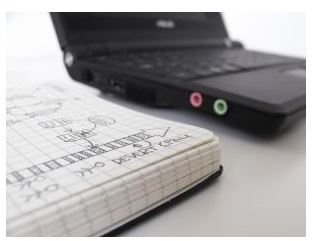 Rely On Essential Office Equipment
Efficiency is certainly one of the most important keys to running a small business. To build a successful enterprise, it's important to find ways to make the most of your time. After all, entrepreneurs need to be able to focus a significant amount of time and energy on building their businesses and meeting the needs of their customers. That's why busy entrepreneurs need to make sure that they have quick and convenient access to essential office equipment items necessary to take care of their most frequent tasks.
Office Equipment: 5 Essential Items for Small Businesses
**
1. Laptop Computer – No matter what type of business you are in, there's a good chance that you won't be able to keep up with your to-do list if you don't have a computer of your own. To make the most of your time, you may find that a laptop is preferable to a desktop model. With a laptop, you can take care of the ongoing task of operating a small business no matter where you are. Instead of being limited to taking care of computer work when you are in your office, you can handle business whether you are at work, in your home, or on the road.
2. Printer – Even though a great deal of business can be taken care of by email it's still a good idea for small business owners to own a printer. While you don't want to waste paper with unnecessary printing, some work does require a hard copy. Small laser or ink jet printers are very affordable and don't take up much space in your office, and they can help you make the most of your time. After all, you don't want to have to take the time to go to a local office supply store every time you need to print a document..
3. Scanner – Owning a scanner is something that every small business owner should consider. These handy electronic devices are very affordable and can help you create electronic files for maximum storage efficiency and security. Additionally, when you pair a scanner with an online faxing service you can eliminate the necessity to have a dedicated fax line and fax machine, resulting in a significant financial savings.
4. Copier – Some entrepreneurs find that a copy machine is an essential office equipment item. If your business requires creating multiple copies of documents, having your own copier can be much more cost effective than relying on your printer or outsourcing your printing needs to a company.
5. Postage Meter – If you rely on the postal service to ship packages of varying sizes, you may find that owning a postage meter is a worthwhile business expense. With a postage meter, you'll be able to ensure that each package has the exact postage necessary for its weight, size, and shipping method. If you've been using stamps to take care of this type of shipping, you are likely putting too much postage on some packages and you may have even experienced the customer service problem of having some parcels returned for additional postage. Additionally, you won't have to waste your valuable time standing in line at the post office to purchase stamps when you need additional postage.
Choosing Your Essential Office Equipment
It's up to you to decide which items represent essential office equipment for your business. Let this list be a starting point to help you decide what you need to accomplish and organize your work with a high degree of efficiency and effectiveness. Once your office is properly equipped, you'll be able to concentrate your efforts on meeting the needs of your customers and building a successful small business.
References:
Imge Credit: Sxc.hu (dmpop)