Hiring and Recruiting: 5 Places to Look for Employees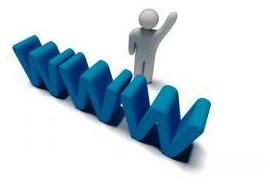 Finding the Right Employees
Finding the right employees to work in your small business can certainly be challenging! When you have an open position, it's important to take steps to increase your chances of getting applications from people who have the skills you need, who want to work, and who are well-suited for the culture of your company. It's up to you to publicize your job openings in a manner that increases your chances of finding a good selection of candidates who meet your hiring and recruiting needs.
Hiring and Recruiting: 5 Places to Look for Employees
1. Rely on Your Professional Network – When you have a job opening, spread the word to your professional contacts, current employees, and other people that you consider to be colleagues. This can be a great way to get referrals for people who are qualified to work for your company that might not otherwise be aware that you have one or more positions open.
2. Utilize Professional Associations – Contact local professional organizations with members who have the skill sets that you need and ask for assistance spreading the word about the job you have available. Many professional associations publish job openings on their websites as a service to members at no cost to employers. Some may even email information about your job openings directly to members.
3. Publish an Online Career Center – Make use of your company's website as a recruiting resource for your company by adding an online career center. Add an employment opportunities page to the site that offers information about the types of jobs that are open along with details about the necessary qualifications and instructions on how to apply.
**
4. Work with a Staffing Agency – Consider enlisting the assistance of a staffing agency to help with your hiring and recruiting needs. The agency will handle advertising, pre-employment skill testing, drug screening, and initial interviewing for you, freeing up your time to focus on running your business. Using an employment agency is surprisingly affordable, and you only incur costs when the agency finds someone that you decide to hire. Most employment agencies offer a 90-day temp-to -hire arrangement that involves employers keeping the new employee on the staffing agency's payroll for 90 days, during which time a commission is paid. At the end of 90 days, you can choose to move the person directly to your company's payroll or select another candidate.
5. Help Wanted Advertising – Print and online help wanted advertising can also be an effective tool for attracting qualified candidates to apply with your company. You can advertise job openings free on some classified advertising websites, such as CraigsList, while your local newspaper and job-specific websites are fee based. You may want to see what kind of response you get from free options before making an investment in paid help wanted advertising.
Hiring and Recruiting: The Next Steps
Once you begin receiving applications from people who are interested in working for your company, you'll need to move on to the next steps in the hiring and recruiting process. Review each person's resume or application form carefully to make an informed decision on candidates you want to interview. Once you have a short list of candidates, you'll want to check references carefully and schedule follow-up interviews before making a final decision about who will be invited to become an employee with your company.
Please be sure to check out the other tips and strategies found in Bright Hub's HR Guide for Recruiting and Retaining Employees.
Resources
References:
Image Credit: Sxc.hu (svilen001)