Business Trip Packing List - What Should You Take?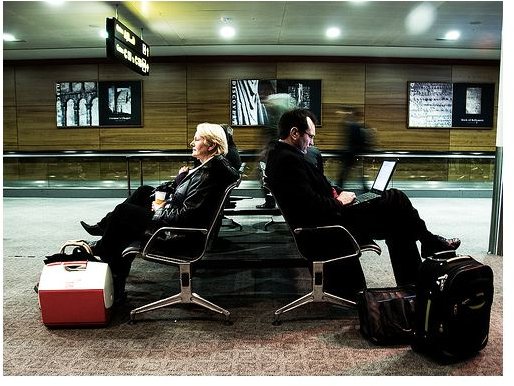 The Importance of Creating a Packing List for Business Trips
Before you decide what to take on your business trip, you should realize that there are several goals in creating and using a standard packing list for business travel. First, the process of hashing out a list will help you to sift through all the things you would like to bring with you on your journey so that you can focus on those items that you must bring. Using a packing list also helps to ensure that none of those essential items are left behind- especially if you are the kind of person who leaves the packing for the last minute. Finally, you can capitalize on past packing mistakes by refining your list over time.
Keep in mind that though the goal is to have one standard packing list for your business trips it does not mean that it is set in stone either. Part of the list may necessarily change to accommodate factors such as the weather at the destination, local customs that may affect dress, as well as the duration and purpose of the trip.
The Business Trip Packing List: What Should You Take?
Just a note before getting into what to put on your packing list: The following list is meant as a guide, offering suggestions to help get you started. For this reason it is broken down into categories rather than specific items. After all, the only one who can really know what you should be taking is you. Here are the important categories to consider:
Lightweight, versatile luggage. Choosing which pieces of luggage to bring with you on your business trip is one of the most important decisions on your list. You should take no more than one small briefcase or travel bag, plus one mid-sized wheeled suitcase with an extendable handle. Consider soft style luggage that can easily be moved around and stored and that can accommodate all the items on your list. You may also want to consider buying a suitcase organizer, such as a packing cube or packing folder, to help keep your belongings in place.
Trip itinerary information and travel documents. Though packing your passport, photo ID, or airplane ticket may seem obvious, you do not want to arrive at the airport without them. So make sure to include them on your packing list.
You should also compile a list of important trip information including the addresses and phone numbers of contacts in your destination area, confirmation numbers for all travel and lodging arrangements, customer service phone numbers, hotel addresses, and business meeting adresses. You should make a hard copy of all this information to store permanently in a pocket of your carry-on. Do not rely solely on your smartphone, PDA, or notebook computer in case these items are stolen, lost, or the battery has died.
Cash, credit cards, and traveler's checks. Before leaving for your business trip, you should prepare a small amount of travel cash, preferably no more than $100 dollars and store it in a money belt. Try to avoid taking large sums of money or debit cards. Traveler's checks and credit cards used exclusively for travel are generally safer options.
Clothing. Deciding what clothing to bring with you on your business trip is a major part of the packing process. Clothing takes up a significant amount of space, yet needs to look fresh and wrinkle-free, presentable, yet comfortable. When packing clothing for your business trip here are a few points to consider:
Take articles of clothing that are interchangeable. All clothes should be neutral in color (i.e. gray, black, brown, or blue) so they can be mixed and matched with each other.

Pack clothes that are wrinkle resistant. This applies to blazers, suit pants, shirts, and skirts. Generally, wool and synthetics are a safer bet than 100% cotton or linen.

Include comfortable clothing for the plane and for time spent outside of the business setting. This may include a pair of jeans and a couple of t-shirts that can be mixed and matched with cardigans and blouses.

Wear appropriate, comfortable business shoes. Where possible try to bring a single pair of shoes that are appropriate for both business and causal wear. Male business travelers should consider a suitable pair of slip-on shoes. Women business travelers should consider a low heeled shoe or wedge with a good pair of inserts.

There should be enough socks and undergarments for each day of travel. Try not to skimp in this area so that you can maintain your personal comfort on the road. Women business travelers should also remember to bring an extra pair of stockings.
Electronic devices and power adapters. Today's business traveler often requires an assortment of indispensable gadgets, such as a smartphone, a GPS system, a mini projector, a notebook computer or a netbook. Try to take only multi-functional equipment as well as any necessary accessories, such as power adapters, USB memory sticks, and a good pair of ear phones.
Travel-sized toiletries. Look for a compact toiletry case with a built in quart-sized bag. Buy small containers and fill them with any needed shampoo, lotion, or solution.
Accessories. This includes some small, but often essential items such as belts, hats, ties, gloves, sun glasses, hair pins, barrettes, bands and watches. Women business travelers should try to keep jewelry to a minimum.
In short, with a little preparation you can create a useful packing list and take your business trip with a little peace of mind.