The Benefits of Professional Associations for Small Business Owners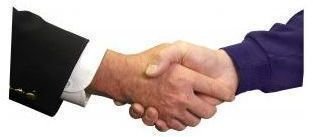 What is a Professional Association?
A professional association is a formal group that brings together individuals with a genuine interest in advancing professionally in a particular field or occupation. In most cases, professional associations operate on a national level, with regional, state, or city specific chapters operating in various markets. Most chapters hold weekly or monthly chapter meetings, with others meeting on a less frequent basis. There is usually a fee to join as well as a cost for attending meetings. Association meetings typically include professional development programs featuring expert speakers and an opportunity to network with members and guests in attendance.
Reasons to Join Professional Associations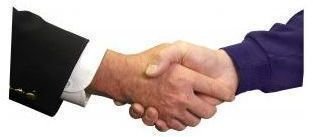 No matter what field you work in, there's a lot of truth to the saying that "who you know is just as important as what you know". There's no substitute for building a strong contact network that includes other people who work in your profession, prospective customers, and other professionals who market products and services to the same group of customers that you need to reach. That's just one of the reasons that becoming an active member in one or more professional associations relevant to the industry that you work in is such a good idea for small business owners who want to become successful.
In addition to having an opportunity to expand your professional network, there are a number of additional benefits associated with joining and becoming an active participant in relevant professional organizations. Because education is a major mission of most professional associations, members are often provided with many opportunities to learn more about best practices in the represented profession and to earn relevant professional certifications. You'll also be kept up to date on information about proposed legislation impacting the industry and details about how to have a voice with elected representatives.
Selecting a Professional Association to Join
Deciding which group is right for you should be based on the nature of the your business and the types of contacts that you need to make. If you are the owner of an employment service or staffing agency, for example, it would make sense for you to become involved in the Society of Human Resource Management, both at the national level and in the local market where your business operates. Doing so will allow you to stay current with what is going on in the HR field as well as provide you with an opportunity to get to know human resource management practitioners in your local community, as well as vendors who work within this market.
Alternately, if you own a video production service or public relations agency, it might make more sense for you to become a member of the American Advertising Federation or Public Relations Society of America chapters in your area. That way, you will have an opportunity to cultivate relationships with people who are likely to need and utilize your services at one time or another. If your business specializes in creating websites for real estate agents and brokers, it would be beneficial for you to pursue membership in your local Board of Realtors association as a way to get to know the right people.
To find the groups that best meet your needs, talk to other people you know who own or work in similar businesses in your market and elsewhere, to see what organizations they belong to and find out what benefits they experience. Additionally, conduct an Internet search for local small business professional association chapters for your particular profession to learn more about what chapters exist in your region. Visit a few meetings as a group so that you can experience the organizations you are considering joining and then make a decision to get involved in the ones that seem to offer the greatest benefit to you.
Resources
References:
Image Source: Sxc.hu (mikecco)